Amaya, the owners of PokerStars and Full Tilt, admitted yesterday that they have totally lost track of Full Tilt and haven't known where it is for several weeks.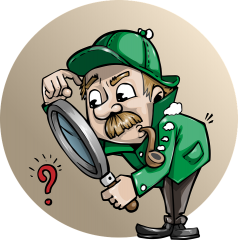 "We realised this past weekend that we haven't actually seen what's-it-called, Full Tilt or something, for a while," a spokesperson for the Canadian company said in a press release.
"We've just been really busy squeezing the ever-loving shit out of the European Poker T– er, sorry, PokerStars Championships. Between that and all the alleged insider trading and CEO changes it's been a really busy few months, OK? We'll find it."
Where did you see it last, Rafi?
So far, Amaya report that Full Tilt has not been left in the car and that if it had been they would have left a window cracked. A quick search of the Isle of Man offices hasn't turned up any sign of what was formerly the second-largest poker site in the world, though Amaya admit they haven't looked very hard.
Have you tried looking under the Isle of Man?
"The office is just full of disgruntled employees we've relocated to this spit of land in the middle of nowhere from Dublin and London," the spokesperson continued. "So it's totally understandable that one teeny little website has been misplaced in all the shuffling.
"It's probably just fallen down behind the sofa cushions or rolled under a desk. It'll turn up."