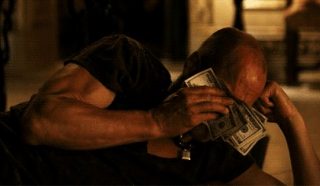 UNITED STATES – Bonus Code Poker executives announced this week that their innovative and fast-growing company — evidenced by the a recent surge of 10 concurrent viewers — is up for sale at a record-breaking price of $5 billion.
"I wont billion," responded one stakeholder anonymously to classified information requests made by our crack team of BCP reporters. "When we manage to find a buyer, it would mark a seismic shift in the poker industry."
As of early May 2018, the offer has yet to garner a response from online poker operators, although board members remain "confidently optimistic" that interest in buying the company for mid-ten figures actually exists. "The poker parody site space is set up well to be the next best thing," said an executive who wished to remain anonymous.
Writers claim "dibs" on equity distributions
The sale offer has sparked a wave of equity claims among BCP talent personnel, who have suddenly "come up out of the woodwork," according to another BCP owner who notified us that writer equity distribution claims have reached as high as $350 million. We managed to catch up with one prospective writer. "I dismissed them a couple years ago because they didn't offer dental, but after hearing all the rumors about distributions, I'll be shelving the t-shirt making company for now."
The work environment at our headquarters following the announcement has been confirmed as "anxious" by the entire staff despite questions surrounding company ownership percentages. Talent-based investment ideas have ranged from opening a poker-themed hotel in Vegas to creating a BCP live tour that waives all massage therapist rake fees.
Poker troll defined?
Apparently, BCP shot-callers aren't the only poker fans who have considered selling their businesses for billions of dollars recently. Poker comedy relief enthusiasts worldwide are lining up with their own sales pitches after learning about The Stars Group's recent purchase of Sky Betting & Gaming for $4.7 billion.
"I live and breathe this game, watch all of Doug Polk's YouTube videos and rail Allen Kessler non-ironically," said one BonusCodePoker writer/poker enthusiast in an interview we conducted from a nondescript building. "But for $5 billion, I think we could pick up and learn to appreciate another hobby."
Ten-figure sales prices could become the norm within the gambling industry as a whole in upcoming weeks as poker blogs, training sites and media outlets determine whether they are willing to part with their intellectual property and skilled contractors for $5 billion.
"I gotta be honest; I would miss the overly enthusiastic bad beat stories," admitted BonusCodePoker.com owner as he gazed off into the middle distance.
"Yep, I wouldn't take a cent less than $5 billion."