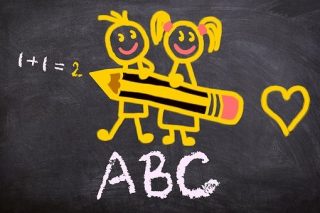 Atlantic City, NJ – Here at BCP headquarters, we like to think of ourselves as the hardest-working poker satirists in the entire world.
Often pulling 80 hour weeks, our dedicated staff of hundreds works tirelessly to bring you only the very best in light-hearted yet hard-hitting poker comedy.
But sometimes little gifts are handed down from above to make our lives easier. And on Thursday that one particular gift from above was a giant guitar lowered onto the Hard Rock Hotel & Casino because it somehow had a typo on its 20-foot-tall lettering.
That's right. The word "rhythm" gained a letter and was spelled as "rhythem."
"Oh pluck! The new Hard Rock Hotel and Casino in Atlantic City misspells 'rhythem' on its new giant guitar sign!" Maybe @CitharaGuitars could fix it for them! @DailyMail https://t.co/h6G2yAL80z pic.twitter.com/MsBFYScXzp

— Kat (@KatKX947) June 23, 2018
Rhythm was the most diffacult word to spell
I suppose it could have been worse. It's not like 'Casino' or 'Hard' or 'Rock' were misspelled. And to be fair, the word "rhythm" is kinda ridiculous-looking anyway. Unless, I'm mistaken that's just six straight consonants jammed together like its the name of a small lake in Whales. The English language of course has many failings, but it's usually good enough to at least put vowels in all of its words.
Let me remind you, this actually happened. This isn't a joke. If I was joking I would say, "What's Forrest Gump's E-mail Password? 1Forrest1."
Sadly, unlike that hilarious zinger, this was all too real. Worst of all, the guitar was up for a day, an entire day before anyone realized there was a typo right on the front. This would be a little more surprising until you think of who exactly the clientele is that goes into a casino in the middle of the afternoon on a Thursday in Atlantic City.
New Jersey Governor Chris Christie had this to say about the casino's little hiccup, "You seriously need to do more research. I stopped being governor on January 16 – that's like half a year ago. Don't you live in New Jersey? How do you not know who the governor is?"
Wow, as you can see – dodging the question like a classic politician.
Immiment closing has some wondering "Will it matter?"
The sign was replaced the very next day amid cheers and vomiting from the spray-tanned, slicked hair, awful-accented, heavily-make-upped, roided out, fake-nailed, 1/4 Italian on my mother's side, eggplant parmesan eating, quality citizens that were there in attendance instead of working.
The Hard Rock Hotel & Casino is scheduled to open June 28 and then is scheduled to close sometime later this year after they inevitably file for bankruptcy.
Editors note: We double checked the speling twice on this post to avoid any ironic and really embassarring mistakes.