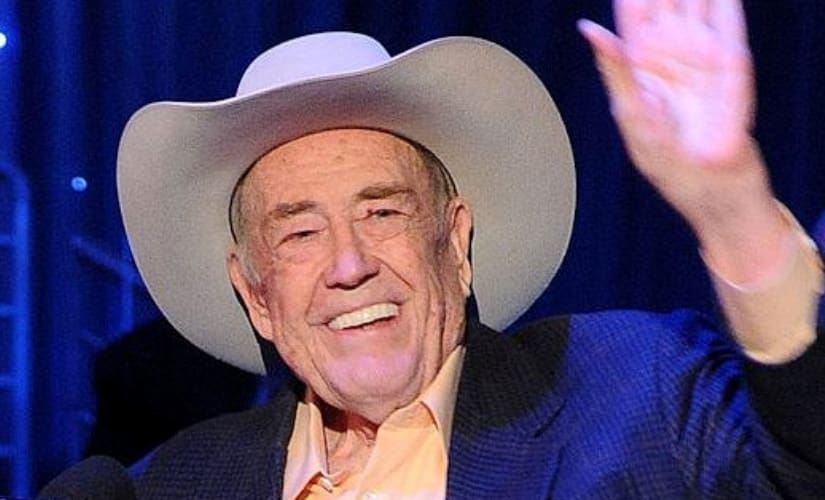 Doyle Brunson has confirmed that a documentary is being made about his life. And if that fact wasn't enough to get you psyched, it is being made by the same group that created the highly acclaimed Last Dance Netflix documentary on Michael Jordan.
John Heir, the director of the Last Dance was a handful of ESPN 30/30 documentaries, is likely to be involved but is not yet confirmed.
Few details are known at this time, including how long the documentary will be, the Doyle Brunson documentary release date or the platform. However, Brunson did give away a few hints that production has been ongoing for the last month and will take "a lot longer" to finish. The news came from Texas Dolly himself via a Tweet in response to an ongoing debate on the Mount Rushmore of poker.
They are making a documentary about my life now. It has been going on for a month and is going to be a lot longer. Same group that did The Last Dance is doing it. https://t.co/oBWdiwnSX8

— Doyle Brunson (@TexDolly) September 8, 2021
A long history of material
Reaction to the news has been positive given that Doyle Brunson is among the most beloved poker players of all time and has remained a constant throughout poker's modern era with a very compelling story to tell. Originally an NBA prospect, Brunson's attention quickly turned to poker after a career-ending knee injury.
Brunson first played in the underground Texas games before moving to Las Vegas where he helped usher in the World Series of Poker, where he has also won ten gold bracelets and two WSOP Main Event titles. He also authored Super/System, which is widely seen as one of the best — or at least most groundbreaking — poker books of all time. Since the explosion of online poker and poker in general in the 2000's, Brunson continued to win tournaments, remain a force in the high stakes cash games and become the ultimate elder statesman of poker.
Each one of these topics could be a documentary in itself given Doyle Brunson's storied history and one that the poker world is eager to hear in more depth.
Poker community weighs in
Phil Hellmuth, Mike McDonald and Run It Once are among those weighing to the news that a Brunson documentary is on the way.
Yay!! Great stuff @TexDolly! https://t.co/fLBdNPeIib

— phil_hellmuth (@phil_hellmuth) September 9, 2021
Inject this Doyle documentary straight into my veins!

— Bowski (@MattLubawski) September 8, 2021
This is cool as fuck https://t.co/OnXdHRnpYZ

— Mike McDonald (@MikeMcDonald89) September 9, 2021
Exciting news @TexDolly.

Like all poker fans out there, we are waiting with anticipation for this to be released. https://t.co/DJqrID0y2z

— Run It Once Poker (@RunItOncePoker) September 9, 2021
Congrats! I love that this important part of poker history is going to be preserved. Can't wait to see it!

— Jennifer Tilly (@JenniferTilly) September 9, 2021
This story will have a little of everything
Can't wait. https://t.co/nkmUJ39FGk

— Mike Gallo (@MikeGallo24) September 8, 2021
Best Online Sportsbooks and Casinos
Daily Fantasy, Simplified.
Simply choose over or under on your favorite players to play
No sharks, no salary caps, no BS
Turn the game on and follow along with live player tracking to watch how you're doing
Legal in 26 states + Canada (see site for details)