How else do you explain Greg Raymer's incredible run at the Heartland Poker Tour? Over the last 6 months, the HPT has basically been Raymer's personal piggy bank.

We've extracted some of the more interesting numbers from Fossilman's fantastic streak below.  Click the image for a larger version.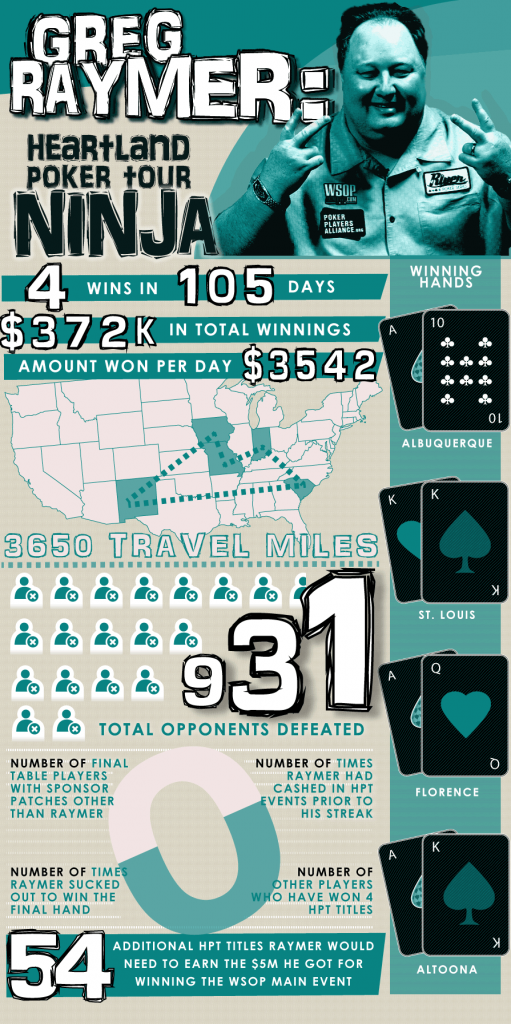 Graphic: Chris Grove.