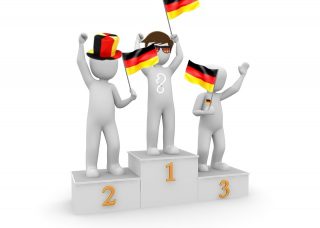 Prague – Wow, incredible news out of the Czech Republic today as the results of the PokerStars Championships have just come in and it looks like Fedor Holz has won another massive High Roller tournament for almost €1,200,00! Incredible!
The tournament generated over 36 entries and a prize pool of over 3.4 million euros. Unfortunately, all those entries were really just three Germans re-entering over and over again.
Dominik Nitsche and Christoph Vogelsang were the other two players in the tournament, and what a tournament it was, lasting over four days.
After the three players reached the final table, play continued three-handed late into the night until only three players were left. In the end, the final three players decided to negotiate a deal that saw each of them walk away with an even €1,157,000. Holz was then awarded the trophy because his name came first in the alphabet.
Holz victory controversial to some (haters)
Ali Nejad provided solo commentary for the duration of the tournament and afterwards had this to say about Holz's victory.
"I quit."
Man, inspiring stuff.
Despite having a net loss of $43,000 on the tournament, Fedor Holz moved up 3 spots on poker's all-time money list and is now ranked 4th.
"How is this even a thing?" screamed an exacerbated Dan Shak. "I'm about to lose it here, people! Why can't there just be one High Roller freeze-out!? Just one!? Is that so much to ask!?"
Shak was so upset by the tournament that he only went to the gym for seven hours that day.
Holz meanwhile was elated yet still honest in a candid interview after the event.
"I just think that this tournament was great value. And I'll have to double check, but I think a third of the field were recreational players," said Holz while coyly winking at the camera.
"And ya know it always feels good to win. Obviously, I'm disappointed to actually lose money on the day. But poker's not really about making money. It's about passing Phil Hellmuth on the all-time money list."