Given that the World Cup Qualifiers in Europe only started this time last week, it is strange to think that after the games played on Tuesday and Wednesday night this week have been contested, we will be 30% of the way through the qualifiers and perhaps already have a good idea of who is likely to qualify from some groups.
In other groups though, things may be much more complicated with some teams not quite performing as they hoped over the course of the first two games and now facing an uphill task to win the group to qualify outright, or even land a second place spot and a chance of earning a place at the finals through March 2022's playoffs.
If you are looking at enjoying a bet on the third round of matches in the European World Cup Qualifiers this week, and you need a site to enjoy betting from, then take a look at the fantastic offer available for new customers right now at the excellent bet365 Sport.
Best Online Sportsbooks and Casinos
Daily Fantasy, Simplified.
Simply choose over or under on your favorite players to play
No sharks, no salary caps, no BS
Turn the game on and follow along with live player tracking to watch how you're doing
Legal in 26 states + Canada (see site for details)
Remember also, if you are a European based in the United States, or just someone from the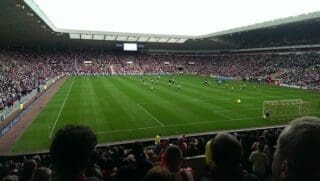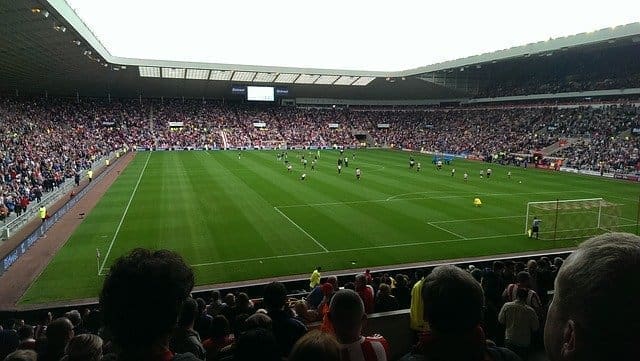 States who likes to keep tabs on the World Cup qualifying in Europe, then you can find out plenty of great betting information about all aspects of betting and gambling in the United States on the exciting new site bestbetusa.com.
There is going to be a real surge of interest in this campaign considering that the United States will host the 2026 World Cup Finals and are building a team that will hopefully do the country proud on home soil in five years' time.
However, before then there is the small matter of the finals in Qatar, which will be the first December World Cup in history as well as the first held in the Middle East. Let's now look at the qualifiers for Matchday 3 in Europe taking place this week.
World Cup Qualifiers – Matchday 3
All matches are 7.45pm kick off unless stated.
Tuesday 30th March
Azerbaijan v Serbia (5pm)
Cyprus v Slovenia (5pm)
Belgium v Belarus
Croatia v Malta
Gibraltar v Netherlands
Luxembourg v Portugal
Montenegro v Norway
Slovakia v Russia
Turkey v Latvia
Wales v Czech Republic
Wednesday 31st March
Armenia v Romania (5pm)
Andorra v Hungary
Austria v Denmark
Bosnia-Herzegovina v France
England v Poland
Germany v North Macedonia
Greece v Georgia
Liechtenstein v Iceland
Lithuania v Italy
Moldova v Israel
Northern Ireland v Bulgaria
San Marino v Albania
Scotland v Faroe Islands
Spain v Kosovo
Ukraine v Kazakhstan
How Have Teams Performed Across Matchday 1 and 2?
Some big-name teams have made predictably strong starts to their campaign. England, Germany,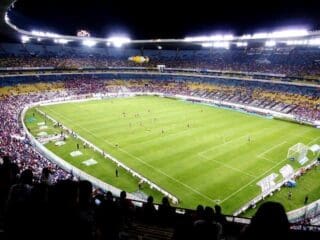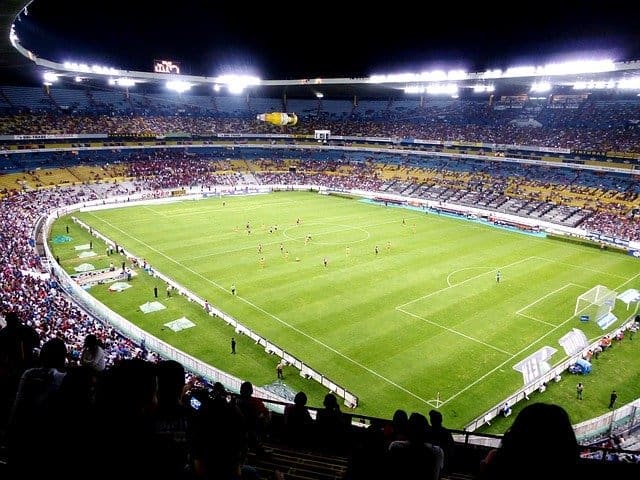 Italy, Denmark, Switzerland and Sweden have all picked up two wins so far, as have more surprising teams Turkey, Russia, Montenegro and Armenia.
Other teams have managed to land four points including Portugal, Serbia, France, Spain, Czech Republic, Belgium, Poland, Hungary and Austria.
A number of teams have not got off to the start they wanted including the Netherlands, Iceland, Norway, Croatia, Scotland and Wales and so the pressure is really on these teams to get positive results in this set of games coming up this week.
The biggest shock of the week so far was Luxembourg's 1-0 win over the Republic of Ireland in Dublin, which meant the Irish have lost both their opening games and now look extremely unlikely to move on from Group A in what is a hammer blow for their team.
Of course, it is still early in the qualifying phase and there is plenty that can happen between now and the final group games in November, but some teams are already at the stage where they cannot afford another slip up if they want to have a realistic chance of winning their group.
And that does make this week's games all the more exciting as a result.
What Are The Key Games In The World Cup Qualifiers This Week?
This week's set of games is a rather unusual one as it has a large number of matches between two of the lesser teams in the group, or a game that pits a minnow against one of the top teams, such as Germany taking on North Macedonia.
However, there are four games that are much more competitive and the outcome of which could have a big impact on how the group looks at the end of qualifying and we preview each of these games and give you our tips for them below.
Wales v Czech Republic (Tue – 7.45pm)
Even though they have played just one game in this group, and lost to one of the world's best teams in Belgium, Wales come into this game knowing that in order to have a realistic chance in this group, they need a win.
That's because the Czech Republic smashed Estonia 6-2 in their opening game away from home and then held Belgium to a 1-1 draw in Prague at the weekend, meaning they already have four points. A win here for the Czech's would likely put themselves and Belgium (who face Belarus) in complete control of this group.
As such, this is a vital game for Wales to win and with Gareth Bale in form, anything is possible for the Welsh side but I do feel that without that home support, they are going to struggle against a very well organised side. As such, I am backing the Czech Republic to win here at 31/20 with bet365.
Austria v Denmark (Wed – 7.45pm)
I think these two teams are perhaps two of the more improved sided in European football over the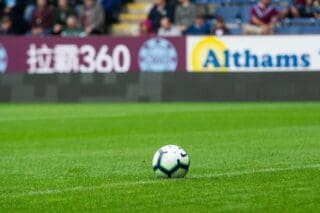 last two years or so. Denmark have become a side that are very difficult to beat in the main and it is worth noting they did beat England not that long ago in the Nations League, and at Wembley too.
Austria are a side who have come from nowhere to become one of the stronger middle-tier teams in Europe and for me, they will be the Danes biggest challengers in this group ahead of Israel and Scotland.
This is a game that I think will define who wins this group and I see that being Denmark, although I don't think they will pick up maximum points here as this is a solid Austrian side, especially at home. As such, the draw at 11/5 with bet365 is the bet to back for me.
Bosnia Herzegovina v France (Wed – 7.45pm)
After a disappointing home draw with the Ukraine in their opening match, France bounced back to winning ways with a 2-0 win away to Kazakhstan, but they face a much sterner test here against a Bosnia-Herzegovina side that drew their opening match 2-2 with Finland.
The French have not been at their fluent best of late and have had a couple of really below par results in recent times, a 2-0 home defeat by Finland being one such result and they will know nothing less than three points here will suffice.
With the Ukraine likely to challenge them and Bosnia-Herzegovina and Finland also not out of the reckoning, this is a key game for the French, but it is one I believe they will do just enough to win. As such, back France to win at 1/3.
England v Poland (Wed – 7.45pm)
England have won both their opening games in Group I, and lead the table by two points. Poland are second having drawn away to Hungary and then beaten Andorra 3-0 at home. However, while Hungary may feel they are also in with a shout in this group, I do feel these are the two top teams in Group I.
It is also a battle between two of the best number 9 players in world football in Harry Kane and Robert Lewandowski and it may well be that whoever out of these two players is most in form, will be the one to fire their team to victory.
Poland have a history with England in the World Cup that goes back many years but it is the Three Lions that have enjoyed the most success of late and as such, I think given they are at home, they should be expected to land the win here.  Take England to win at 2/7 with bet365 Sport.