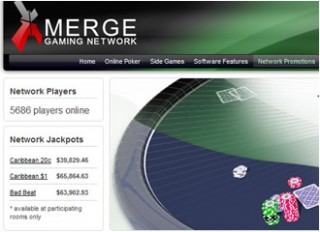 THE INTERNET — Poker players and theoretical physicists are both transfixed by confirmation of recent reports that the Merge Poker Network now hosts a negative number of skins.
Merge struggled with skin departures throughout a turbulent 2012 that saw major partners such as Lock Poker and Black Chip Poker leave for rival online poker networks and smaller skins, including  FeltStars, close up shop.
Mark Spruner, a professor in Northsouthern University's Physics Department, believes Merge passed the threshold of logic and passed into a heretofore-unknown state for an online poker network when Merge skin PDC Poker was folded into Aced Poker.
"That's when things started to get a little freaky," said a visibly disturbed Spurner. "PDC was the first room on the Merge Network, and my research points to that logical entanglement – the collapse of what was originally the entire Merge Network into a smaller subset of the Merge Network – as the point where the network itself began to progress toward a sort of event horizon."
Many agree the final straw was the closure of long-running Merge skin RPM Poker. "Merge has no one to blame but themselves for this situation," argued particle physicist Julie Denford.
"Merge forced RPM players to migrate to another network skin," Denford continued. "But many RPM players already had identical accounts at all remaining Merge skins, causing a feedback loop at Merge. The result was a sort of Schrödinger's cat situation where players both did and didn't have an account on Merge."
"That's what created the negative skins," concluded Denford.
So where does that leave players? There are still active skins – such as Carbon Poker – where players can access Merge. But, thanks to the contorting pressure of negative skins, you shouldn't expect it to be business as usual.
"Think of it like minus world on Mario," offered Spruner. "For example, you won't be playing other people, but infinitely refracted versions of yourself."
Sources confirm that cash outs for U.S. players at the new Merge Network still take 4-8 weeks.
Shrodinger's Cat Image: Dhatfield / Attribution-Share Alike 3.0 Unported license.