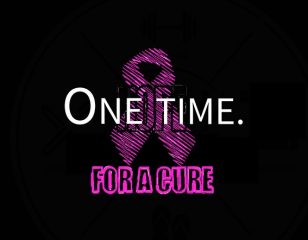 A troubling new mental disorder has appeared in the aftermath of Pennsylvania's online poker legalization. The new disease, tentatively called monochronism, causes sufferers to obsessively chant the phrase "one time."
Other symptoms include repeatedly refreshing news websites and an unhealthy interest in state politics. One man, Steve Madden was placed under observation after an extended rant about a New York legislature subcommittee.
"He couldn't stop talking about getting a bill to the floor," said Marcy Madden, Steve's beleaguered wife. "It became harder to understand him since he'd scream 'ONE TIME' every third word."
The fact that the Maddens live in Ohio complicated the situation, since New York politics don't typically affect Ohioans. Mrs. Madden said that she called the authorities after her husband attempted to read a bedtime story to their child called The Little Engine that Could Pass the Damn Motion.
Officials at the Centers for Disease Control are concerned that a new epidemic may be in the offing. Dr. Thad Green, director of psychiatry for the organization, spoke to BonusCodePoker about the scope of vulnerable individuals in the country.
"Really, it could ONE TIME be anyONE TIME," he said, in the midst of reading an Oregon subcommittee's website Oregon subcommittee's website. "ONE TIME all poker players are ONE TIME at risk of ONE TIME developing this ONE TIME disorder. What ONE TIME we need is ONE TIME federal legalization so ONE TIME the Supremacy ONE TIME Clause would kick in and ONE TIME overrule ONE TIME all these ONE TIME turkeys in state houses."
Green hopes that publicizing the growing issue will lead to awareness and ultimately, its own legislative action. "ONE TIME!" Green seemed to again involuntary shout as he exited our interview.