On Friday, the opening ceremony for the year-delayed 2020 Olympic Games in Tokyo will take place, officially opening the games to athletes (although some events, such as the Olympic Soccer tournament, will have already got underway by then).
Despite some early teething troubles, countries all over the globe are eager to see how their top athletes can perform on a world stage and for Team GB, there is the prospect of plenty more medals in the pipeline, though it will be incredible if they can replicate their second-place finish in the medal table at Rio 2016.
With the event taking place once every four years (usually!), punters are going to be in for an Olympic-sized treat when it comes to the different betting available with bet365 Sport across the tournament as a whole.
Best Online Sportsbooks and Casinos
Daily Fantasy, Simplified.
Simply choose over or under on your favorite players to play
No sharks, no salary caps, no BS
Turn the game on and follow along with live player tracking to watch how you're doing
Legal in 26 states + Canada (see site for details)
Let's now take a look at some of the best Team GB prospects for a medal in the Olympics this year, with a particular focus on those that you can bet on right now with bet365 Sport.
But first, let's take a little look at the history of how Team GB has turned from an also-ran at the 1996 Olympic Games, to becoming the second strongest squad at Rio 2016.
Team GB – Failure Into Success
In 1996, the Atlanta Olympic Games were held and it was a nadir for Team GB. With just one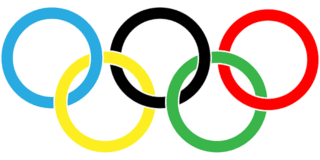 old medal won and 15 medals in total, the team finished in a lowly 36th place in the table and the British Olympic Committee realised that something had to change if the team was to improve in future years.
So began a period of significant investment in many Olympic sports, funded by National Lottery money, government grants and sponsorship.
In the 2000 Olympics in Sydney, Great Britain performed much better, finishing 10th on the medal table with 11 gold medals, 10 silvers and 7 bronzes for 28 medals in total. In 2004, they landed fewer gold medals (9), but achieved two more medals in total (30) to remain in 10th place in the table.
In 2008, Team GB had their best Olympics for many years, landing 51 medals in total, including 19 golds to finish fourth behind China, the United States and Russia.
At the 2012 games in London, Team GB finished third with 65 medals in total including an unprecedented 29 gold medals. Then at Rio in 2016, they finished second in the table, beating China and Russia. They also amassed 27 golds and 67 in total.
Now the team heads to Tokyo with high hopes of emulating their success in Rio five years ago.
Team GB Medal Hopes And Best Bets
So who are the athletes and teams that are poised to bring home gold, silver or bronze for Team GB in Tokyo? Let's take a look at some of the great medal chances available to bet on right now at bet365 Sport.
Men's 100m Breaststroke – Adam Peaty (1/20)
Having broken the world record for the 100m breaststroke on five occasions,  and the 50m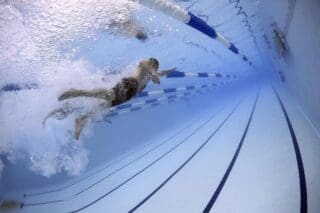 breaststroke on four occasions, there is little surprise that Adam Peaty is a massive favourite to win his favoured event and the event he won in Rio back in 2016.
At odds of 1/20, you are not going to make much money on a Peaty win, but of all the Team GB athletes competing in the Olympics, he does seem to be the best bet to guarantee at least one gold medal and there is the prospect of a couple more too.
Women's Taekwondo 57KG – Jade Jones (13/20)
The Welsh dynamo has won gold in the past two Olympics in this weight class and Jade Jones looks well set to make that a rare triple of golds in Tokyo in the coming weeks. She won the 2019 World Championships in Manchester as well as the 2021 European Championships in Sofia and she is clearly one of the top prospects for gold this time around.
Men's Rowing – Coxless Four (13/20)
Having won gold in this event at the past five Olympic Games, a team of Olympic debutants will try to keep Team GB's excellent record in place in Tokyo. Ollie Cook, Matt Rossiter, Rory Gibbs and Sholto Carnegie won bronze at the World Championships in 2019 as well as Gold at the Europeans in the same year and they are ranked as the favourites for this event in Tokyo.
10m Platform – Tom Daley (4/1)
The most famous diving pro in Team GB history, Tom Daley will be hoping to add to his two Bronze Medals from the 2012 and 2016 games in what looks like being a very competitive event. He faces stiff competition from Chinese duo Yang Jian and Cao Yuan, but he could push them both very hard in what should be a cracking event.
Women's Soccer – Team GB (8/1)
With no team in the men's event in 2016, Great Britain's hopes of a win of a major soccer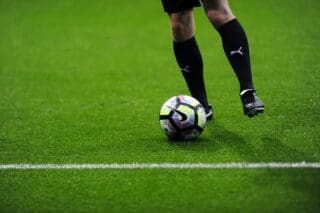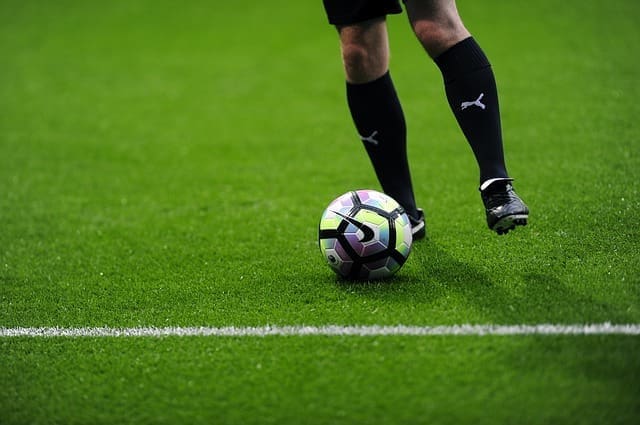 tournament this summer now rest with Team GB's women's team who are part of what is a hugely competitive Olympic women's football tournament that features the best players and teams in the world at present.
Team USA are the hot favourites to win a fifth Olympics gold medal and to retain the title they won in Rio, but behind them the likes of the Netherlands, Japan, Canada and Brazil are all rated as having a decent chance of at least a bronze and possibly a silver medal.
Of course, if following Team GB is not your thing, then you can back other countries of course. If you are based in the United States and want to back some of Team USA's great hopes for a medal, then check out the Olympics betting you can find at sites such as BetRivers Sportsbook, which is available across a number of different states.
Whoever you follow, it promises to be an exciting few weeks ahead at the 2020 Olympics and here's hoping you can back a few winners!