PartyPoker have invaded the Ukranian territory of Crimea, sparking international outcry as the state was declared bwin.Party territory.
PartyPoker armoured divisions and aircraft crossed the border into Crimea in the early hours of this morning in a swift occupation, before signing a treaty that officially annexed the area bordering the Black Sea.
A statement from the PartyPoker Kremlin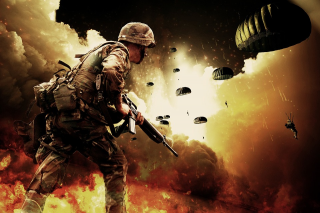 "There have been no shots fired and no casualties in this operation," read a statement issued by PartyPoker.
"To be quite honest, we saw all the publicity that Amaya were getting and knew we had to do something to get in the headlines.
"We don't really have a huge amount of high-volume VIP players to screw over, nor any branded tours to completely shake up, so we weren't left with a whole heap of options."
War crimes galore in the poker world
Ukrainian officials described PartyPoker's actions as a war crime, which is coincidentally the same language that several disgruntled rakeback grinders used to describe Amaya's new VIP program upon realising they'd have to actually win at poker in order to make a living.
In other news, a 5.4 seismic event on the Isle of Man is suspected to be a test of a new nuclear weapon by Amaya, according to UK officials.