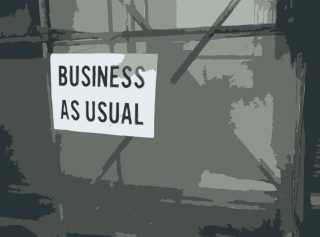 Poker Alliance, the new incarnation of the Poker Players Alliance, has assured its members that it is fully committed to remaining ineffective. The newly-named organization made the announcement to calm fears that the advocacy group would begin advocating effectively.
"Everybody needs to just calm down," said Mark Brenner, the new President of Poker Alliance. "We fully expect that our efforts will continue to be in vain."
The online poker-streaming company PokerCentral purchased the former PPA this past week and immediately announced the name change. Management spoke proudly about its high expectations of wasted time.
"These guys are pros at accomplishing nothing," said Andy Firke, PokerCentral's chief marketing officer. "We saw a chance to capture market share in that vertical."
Early reports suggest that Poker Alliance will continue its campaign of being shut out of important meetings and legislators failing to return phone calls. Brenner also announced an initiative to have a full-time staffer drive endlessly around Dupont Circle in Washington DC with a shrink-wrapped Poker Alliance car.
He indicated that the car would "raise awareness." When we asked him the topic about which the car would make people aware, he just looked confused and shook his head.
Brenner quickly jumped in to say, "Nothing is changing about our commitment to changing nothing. Count on it."