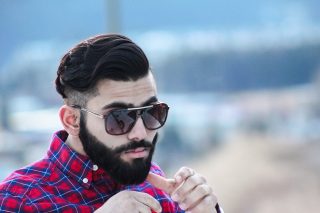 PORTLAND, OREGON – Tristan Marks, 28, has announced that he will no longer be competing in this year's World Series of Poker Main Event. Though the event is the marquee tournament for poker, Mr. Marks has declared that winning poker immortality and millions of dollars is "trite," "cliché," and "too mainstream."
"It's not like it was in the beginning," said Marks. "Now, it's all about money and fame, rather than playing for the sake of the game. Hell, they voted on a winner back in '70 in a dark room overwhelmed by smog and the smell of armpits."
"It kinda went downhill after that."
The annual WSOP Main Event typically draws thousands of competitors. Winners and other notable players often find themselves thrust into the poker limelight, along with becoming new millionaires.
"It's sick," Marks hissed. "Those guys don't know what real poker players do. They probably started playing because of f**king Molly's Game!
Our sources indicate that Marks began his poker career after seeing seminal poker movie Rounders four years ago at a retro drive-in movie theater. However, he dismissed the similarities between his own story and players drawn to the game more recently.
"You just don't get it, do you?" he spat. "I'm not playing for the thrill of victory here. I play for money – not pipe dreams of winning the World Series on ESPN."
Marks also announced that he was starting a lobbying group to bring cigarette smoking back to the poker room, citing the need to revere poker's history in form and fashion.
So far, nobody has joined.