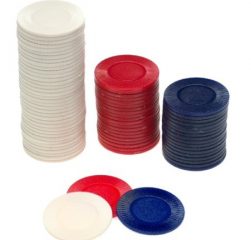 PokerGO, the livestream channel that has exploded onto the poker scene in the last year, announced today that it plans to show footage from games at "this guy's house." Apparently, the channel is intent on maintaining its rapid development, even if it must film some random person's home game.
The game in question is Todd Eldridge's home game in Aurora, Colorado. The game has run every other Wednesday since the 34-year-old got that new job as a software engineer. He seemed stunned that his game was chosen for the new series.
"Gosh, it just came out of the blue," he said from his cubicle. "I mean, we like to imagine we're big poker players, but it's mind-blowing that we are going to be a big deal."
Expected guests include Daniel Negreanu
Here is the player lineup for the upcoming debut:
Ted Ungar, 45 – An amateur player who loves playing the deuce-trey. Also, he's Todd's boss. No WSOP cashes.
Brett Tilden, 33 – Todd's best friend from college who married his college sweetheart but now can't believe how much she's let herself go. No WSOP cashes.
Ed Reilly, 69 – Retired driving instructor and Todd's next-door neighbor. Plays two or three hands a night and complains about whoever is President. No WSOP cashes.
Two guys from accounting – their names escape Todd. Is it Adam and Colin? Alan and Corbin? Something like that. Probably no WSOP cashes.
Other expected guests are Todd's wife, Lisa, who will remind him that she has work in the morning, too, and Daniel Negreanu, who somehow got into a Twitter fight with Todd last month.
Tune in to watch these titans do battle on the felt.
The felt is Todd's kitchen table.
He doesn't even have real chips – just those red, white, and blue things from Walgreens.