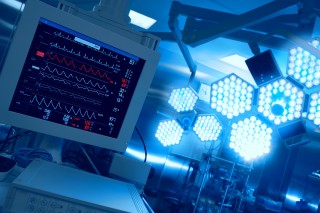 PokerStars' immune system may be rejecting the hastily-grafted Full Tilt organ.
The site underwent surgery in May 2016 and despite a healthy prognosis seems to have taken a turn for the worse.
An anonymous source has informed BonusCodePoker that PokerStars was re-admitted to hospital complaining of frequent headaches, blurred vision, an influx of casino players and a damaged customer support team.
"All medical records are strictly confidential," read a statement from the St. Ungar Hospital of Runbad and Degeneracy. "However, we can confirm that PokerStars was brought in for routine testing, which is standard procedure following a graft of this type.
"Really, there's no need to be alarmed. Full Tilt is an extremely minor attachment and should have close to zero impact on the health and well-being of PokerStars. Any rumours of PokerStars' failing health are totally unfounded."
This is not the first time that PokerStars has had a health scare. Just last year, the site underwent emergency surgery to amputate their Supernova Elite VIP program. This change took place shortly after intensive cosmetic surgery work that resulted in PokerStars 7.