ISLE OF MAN – Strange news from the world of online poker today, as industry leader PokerStars announced a multi-million dollar lawsuit against itself.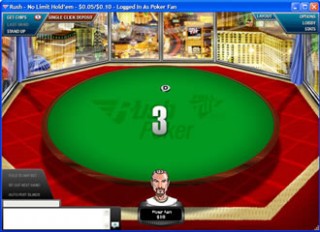 The suit revolves around the innovation of fast-fold poker.  Full Tilt Poker pioneered the space with Rush Poker, and PokerStars introduced their version of fast-fold (Zoom Poker) well after.
Now that PokerStars owns the assets of Full Tilt Poker, the company is aggressively pursuing all poker sites they believe "copied" Rush Poker – including themselves.
"We intended to take vigorous action against any and all rooms that have profited from theft of Full Tilt Poker's intellectual property," PokerStars general counsel Lane Flaumacher asserted.
"Even if we have to pursue them to the ends of the earth.  Or just, you know, across the office."
PokerStars' lawsuit brought immediate and decisive criticism from a number of competing online poker rooms – including PokerStars.
"This suit is completely without merit," PokerStars general counsel Lane Flaumacher asserted.  "The thought that  Zoom Poker somehow infringes on Rush Poker is absurd. "
"Just look at the names," continued Flaumacher.  "They're nothing alike.  I mean, Zooming is totally different than Rushing."
Fast-fold has grown into a standard part of a major online poker site's lobby.  Party Poker, iPoker Network rooms and Microgaming rooms all offer some type of fast-fold play under names like "Blaze," "Fast Forward," and "Sprint."
Industry experts offered mixed opinions on potential outcomes.  "It's still too early to predict how the suit will turn out," opined PGS analyst Jack Willings.
"On one hand, PokerStars is a powerful plaintiff, with the ability to marshal substantial resources for a sustained attack.  On the other hand, PokerStars is a powerful defendant, with the ability to marshal substantial resources for a sustained defense."