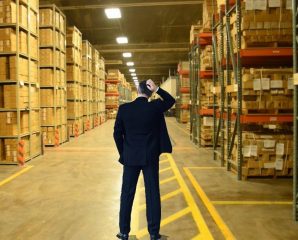 PPA Headquarters – Troubles for the Poker Players Alliance continue to mount. In its latest attempt to earn cash, a swimsuit calendar, is falling well short of revenue projections.
The calendar, which features prominently (ok, all) male poker players either in swimwear or nude, has only sold 37 copies of an initial 10,000-unit run at $19.99 a pop. This figure translates to $740 in revenue, short of internal estimates that placed sales between $200,000 – $500,000 by the end of the second quarter.
"We hoped that it would be both provocative and successful," said an unnamed PPA staffer. "We wanted to promote the athleticism and aesthetic value of our most famous members."
Other organizations have found success with similar publications, like Sports Illustrated's Swimsuit Edition or the ESPN Body Issue. Instead, the images of bodies bloated by tableside meals and pale from lack of sunlight has apparently driven away many potential buyers.
"Jesus Christ!" said Mike Newbarg, who saw the calendar at his local cardroom. "That thing is hideous! I just threw up in my mouth! I think I need to lie down for a bit."
We reached out to various organizations that promote body positivity for comment. Despite their stated missions, all declined to voice support for the calendar.
In fact, one club president said that the picture gallery was "disturbing" and "probably took things too far." She also suggested that some of the players pictured may need immediate attention for apparent medical conditions in the photographs. Or at least "get that thing checked out."
Poker players who are opponents of the calendar may instead contribute directly to the PPA. Donations may help ensure that nobody ever has to see that shit again.