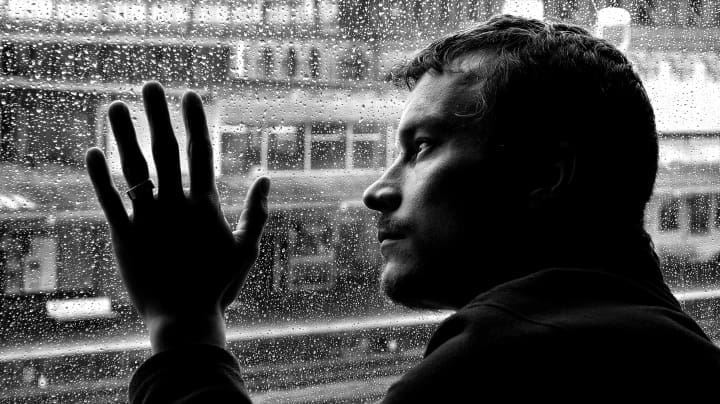 "Regret for the things we did can be tempered by time; it is regret for the things we did not do that is inconsolable." -Sydney J. Harris
That quote about regret and missed opportunities is just one of several that poker pro Chase Sieger doesn't know because he dropped out of school many years ago to play poker professionally.
The 42-year-old pro was in his second year of med school at John Hopkins University when the poker boom hit in 2003. What started as being a small winner in the local doctor's game quickly escalated to Sieger playing online and having even more success.
From online to circuit events
"Damn, those were the days," sighed Sieger while staring out the window of the apartment he shares with two undergrad college students.
"My favorite site was PartyPoker. You remember those old ads? I sometimes pull them up on YouTube after I've had a losing session. 'Ooooooooooo PartyPoker!' You remember that little jingle they sang? I used to play $20 and $50 sit-n-gos on there all day every day! It was like taking candy from a baby!"
Sieger's enthusiasm seemed to taper off as he said quietly, "But I'm a live pro now. And the game's are pretty good. 1-2 is still really soft and there's so many fish playing these Circuit events."
Sieger is the owner of two World Series of Poker Circuit rings. One, he picked up in 2008 when he won a preliminary event in Tunica, MS. The other came 4 years later at a stop in Philadelphia.
Shortly after the second one, Chase devoted himself mostly to tournaments – even starting the site ChasetheNuts.com to document his exploits. The site was designed so that friends and family could follow along with all his high stakes adventures. However, the site doesn't appear to have been updated since 2014.
Even Sieger sometimes questions his choices
Sieger later commented on how difficult his second year of med school seemed at the time, but upon reflection maybe the juice was in fact worth the squeeze.
"My old roommate from then is now an orthopedic surgeon. His focus is solely on knee and hip replacements. Pulls in 750 dimes a year… pretty sick…"
Sieger sat quietly for several minutes before excusing himself to use the restroom.
"But I don't have to answer to anyone!" he shouted over his shoulder. "No boss for me! And I get to wake up any damn time I please!"
Sieger stayed in the bathroom for nearly 30 minutes talking seemingly to himself. "Daddy, I'm so sorry!" was one of the only lines that this reporter could make out.
– –
Update: Following this interview, Sieger announced his retirement from the world of poker. Not because he wasn't winning anymore, but simply because he remembered he bought 300 Bitcoins in 2008.
[wp_social_sharing social_options='facebook,twitter,linkedin,reddit' facebook_text='Share on Facebook' twitter_text='Share on Twitter' linkedin_text='Share on Linkedin' reddit_text="Share on Reddit" icon_order='f,t,l,r' show_icons='0′ before_button_text=" text_position=" social_image="]