This year Safer Gambling Week runs from Monday 13th November to Sunday 19th November. It is a cross-industry initiative involving all the big names from the sports betting industry in the UK and Ireland.
Its aim is to highlight the benefits of gambling securely in the UK and Ireland by using regulated and licenced companies in those countries. As opposed to betting on the dubious, unlicensed and non-regulated black market.
The main thrust of the week however is to focus on ways that the individual can ensure that they are gam
The full family of bet365 sites will be taking an active part over the course of the week and in this article, we'll explore more about Safer Gambling Week entails.
We'll also bring you details of the new Safer Gambling Website, a fantastic resource for punters to use to ensure they are gambling safely.
So let's begin our look at safer gambling in a bit more detail and we will do this in the form of an easy to follow Q&A format.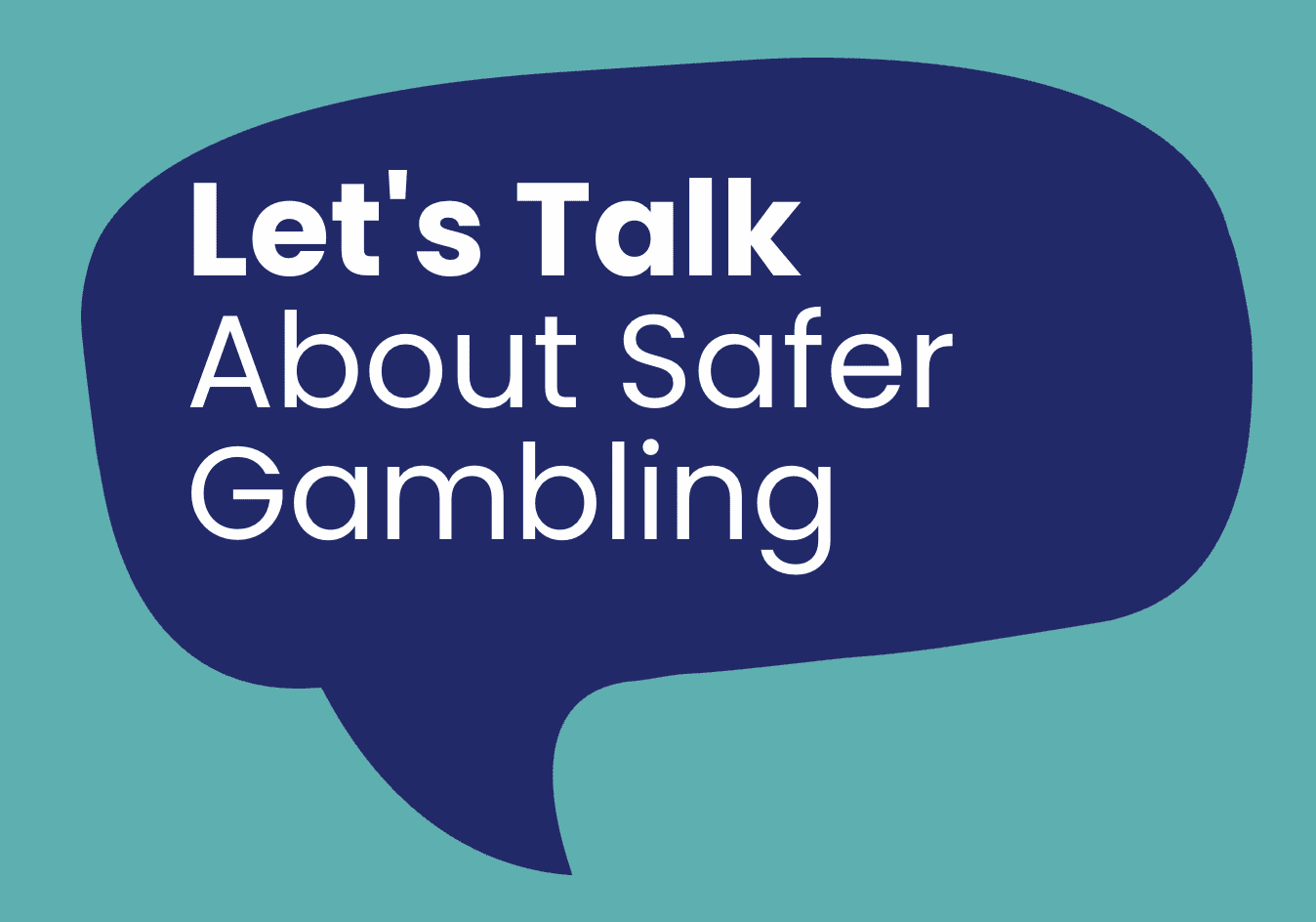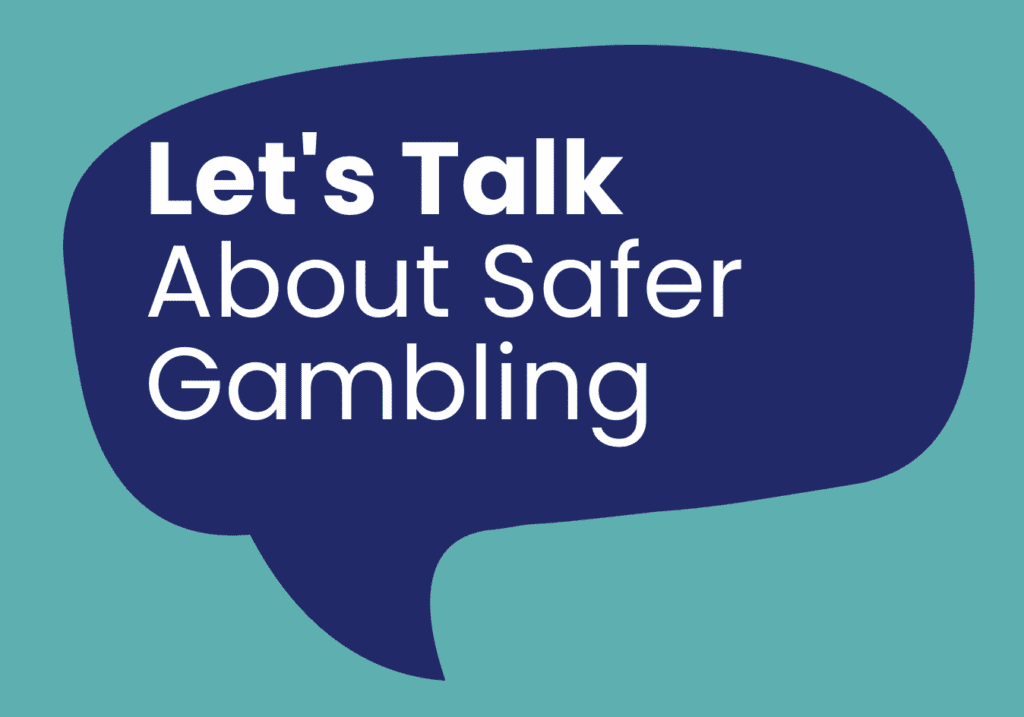 Q. What is Safer Gambling Week?
A. Safer Gambling Week is an industry-wide initiative designed at promoting Safer Gambling in all its forms for customers in the UK and Ireland.
Across the week a number of initiatives and other activities will strongly promote Safer Gambling that will involve all its stakeholders, including companies such as Bet365.
These will be supported by the detailed Safer Gambling Website and of course, on social media both on the Safer Gambling Twitter handle #SGWeek as well as by the companies involved in the project under the hashtag #SGWeek2023.
Activities will focus on many different aspects of safer gambling, empowering the customer to take control of their gambling and evaluate it to ensure that they are gambling responsibly and safely.
For those customers who may be at risk, advice, support and guidance will be available to help them take the first steps to resolving any issues they may have.
Q. Who is involved in promoting Safer Gambling Week?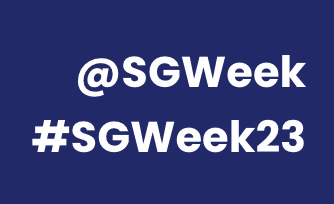 A. Any site of any note that offers casino gaming, sports betting, esports betting, bingo, poker games, crash games or indeed any form of gambling, will be engaged with Safer Gambling Week 2023.
That is because it is now incumbent upon regulated and licenced companies to ensure as far as they can that their customers engage with them responsibly.
Of course, these sites have been trying to ensure people gamble safely for many, many years, but it is only over the last few years that safer gambling has become more vigorously promoted across the industry.
Alongside gaming companies, other companies involved in the gambling industry in some capacity are also involved.
This includes those that help people deal with problem gambling (such as GAMCARE, GAMSTOP and YGAM) as well as the Betting and Gaming Council (BGC), BACTA the amusement and games machine association and the Bingo Association (BA).
Q. Why are unlicensed and unregulated black market bookmaking sites dangerous?
A. One of the key aspects of gambling safely starts with the operator you pick to bet with. While the vast majority of punters in the UK use fully licensed and regulated providers like Bet365, William Hill, Ladbrokes, LeoVegas and more, a small number will venture into the black markets to bet.
These unlicensed operators are very dangerous. They may offer enticing welcome bonuses and fantastic value odds in order to attract customers to sign up and deposit.
Doing so however puts your funds and all your important personal data at risk as these unregulated and unlicensed sites.
Are operating illegally.
Do not comply with GDPR regulations.
Can just elect not to pay you if you win, or even just take your deposit and close your account.
Can try to scam you to make a large deposit, then disappear with your funds.
They can also get your personal details including your name, address, phone number etc, as well as all your credit/debit card details.
They may not even be a casino/sports book etc. It may just be a front to collect the information above, and your cash.
They can also get you to download malware onto your device, putting your private data and financial information at risk.
They can sell on your information on the black market to fraudsters, criminals who will then try to steal money from your accounts.
And unfortunately, there's very little you can do about it if you choose to bet outside of the regulated and licensed companies in the UK and Ireland.
Q. Are all the betting providers involved in this initiative following safer gambling guidelines?
A. Yes, every betting provider part of the initiative is encouraging all their customers to engage in safer gambling. Many, like bet365, have done so for a great many years and have always encouraged customers to gamble responsibly.
Q. How can I be sure I am gambling safely?
A. This is the main focus of Safer Gambling Week, and it is a key part of the Let's Talk About Safer Gambling initiative that is at the heart of this year's SGWeek.
As part of safer gambling there are four key things to think about to help you gamble safely.
Set Yourself Betting Limits
Over 400,000 people set deposit limits every month. It is a good idea to decide how much of your disposable cash you want to spend and stick to it. You should also monitor the amount of time you are spending gambling and set a time limit on that too.
Know That Gambling Is Not a Way To Make Money
You should never gamble with money that you require for your rent or mortgage or other important bills. Only ever use a percentage of your disposable income for gambling and never gamble with money that is required for other things.
The key rules here are that you should only ever bet with money you can afford to lose, and never chase your losses.
Take A Break from Gambling
If you feel you are spending too much time perusing your next bet, it is a great idea to step away from gambling and take a break. You should control your gambling; it should never control you.
In this time away, take time to think about how you are gambling and whether or not you are gambling safely and responsibly. If you are not, then it is time to make some changes to your gambling habits and use some of the tools provided by these sites to help you get in control of your betting.
Friends and Family Matter more than Gambling
Gambling should never stop you being less than 100% honest and open with your friends and familt and what is more, it should be a small add on to the time you spend with your loved ones. Enjoying gambling should never come at the expense of spending time with others.
Similarly, if you are having to lie or are hiding how much you are gambling from friends and family, then it may well be time to seek support through one of the gambling help services.
Q. How can I keep up to date with what is happening in Safer Gambling Week 2023?
A. To keep up to date with all the initiatives and information available for Safer Gambling Week, check out the options on social media which includes the official Safer Gambling Week account – @SGWeek on X (formerly Twitter).
Also, on X you can use the #SGWeek2023 hashtag to search for relevant posts from a wide range of companies involved in the initiative.
You can also follow the latest news across SGWeek 2023 on the official SGWeek Facebook account and also the SGWeek Instagram account.
Q. If I feel I am not gambling safely, who can I turn to for help?
A. If you feel you are at risk from gambling unsafely and irresponsibly, then there are a number of options open to you.
For those who may feel they could develop these issues, many sites now offer tools to help you control your gambling. These include setting deposit and/or spending limits on your account. You can also take a time out from your account, or even close your account altogether.
If you have already developed problematic issues when gambling, then contacting GamCare is a good starting point as they have a number of options including a forum, self-guided resources and live chat to help you gain control of your gambling.
It may well be worth contacting GamCare if you are:
Spending more money gambling than you can afford.
Cannot stop your gambling or at least manage it effectively.
Find yourself arguing with loved ones about your gambling.
Stopping other interests you may have to focus on gambling.
Constantly thinking about gambling.
Chasing your losses.
Gambling to try and alleviate financial trouble you have got into.
Lying about your gambling habits and how much you spend to family or friends.
Borrowing money, not paying bills or selling your possessions to fund gambling.
Having to wager larger amounts of money to get the same excitement from gambling.
Neglecting other key areas of your life to focus on gambling instead.
Feeling anxious, worried, guilty, irritable or depressed about your gambling
Gambling until all your available money has gone.
While it is only a relatively small percentage of customers that require assistance from such companies, part of the reason that number remains low is initiatives like Safer Gaming Week. At the very least, it offers customers a simple and easy way to evaluate their betting and to ensure that they are betting responsibly and safely.