Last weekend saw the start of the Six Nations tournament, the annual rugby union contest between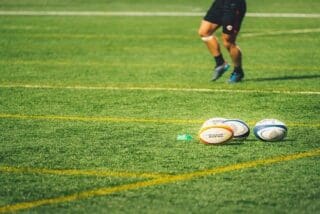 northern hemisphere giants England, Scotland, Ireland, Wales, France and Italy. After Italy, the perennial bottom placed team in this tournament, were well beaten by France once again, talk has been of a promotion and relegation system for the tournament.
One can only assume that a 'second tier' of teams would compete against each other for the right to replace the bottom placed team in the Six Nations. This could include teams such as Georgia, Portugal, Spain, Romania and Russia. It could also include teams from further afield such as Canada, the USA or Uruguay. Possibly even Fiji, Namibia, Samoa or Tonga.
It's an intriguing prospect but it remains to be seen whether this is a tangible addition to the tournament for future years, or just throwaway comments after Italy's defeat looked likely to ensure that they finished the Wooden Spoon (bottom place) in the tournament once again. Regardless of that, the next set of games in the Six Nations takes place this weekend.
If you would like to have a bet on the outcome of the three Six Nations games taking place this weekend across Europe, then a great place to start is with the latest bet365 Sport Welcome Bonus for new players. Not only do you get up to £100 in bet credits when you sign up, but there are extensive betting options across the Six Nations and the three games this weekend.
Best Online Sportsbooks and Casinos
Daily Fantasy, Simplified.
Simply choose over or under on your favorite players to play
No sharks, no salary caps, no BS
Turn the game on and follow along with live player tracking to watch how you're doing
Legal in 26 states + Canada (see site for details)
Admittedly, Rugby Union is relatively less popular sport in the United States, but the country does have its followers of the 15-a-side game. If you are one of them and want a bet and want to know what your options are based on the state you live, check out the details at bestbetusa.com. This new site offers extensive advice, tips, news and promotions for all states that permit sports betting in the U.S.
Let's quickly recap how the first weekend of action in the Six Nations went, before we then preview (and tip) the games taking place this weekend.
Six Nations Weekend One Results
Italy 10-50 France
England 6-11 Scotland
Wales 21-16 Ireland
While France's domination of Italy was expected, England's defeat to Scotland was not. It was the first time since 1983 that Scotland had won the Calcutta Cup at Twickenham and it has meant that France are now the clear favourites to win the Six Nations this year.
It was a sobering loss for Eddie Jones' team who had hoped to win the title for the second year in succession.
New Betting Odds
Wales held off a determined Ireland in Cardiff to land a key win in Sunday's game. France are now the 6/5 favourites with bet365 to win the tournament with England and Scotland both 4/1 and Wales 7/1 with Ireland. Italy are 1000/1 outsiders.
Odds shown were correct with bet365 as of Wednesday 10th February 2020 at 11.40am.
England are first in action this weekend at home against Italy, and this is then followed by Scotland taking on Wales at Murrayfield. On Sunday the favourites France travel to Dublin to take on Ireland in what could be a key game in the tournament.
Six Nations Matchday 2 Preview
England v Italy (Saturday 2.15pm)
After last weekend's disappointing defeat to Scotland at Twickenham, Eddie Jones' England can get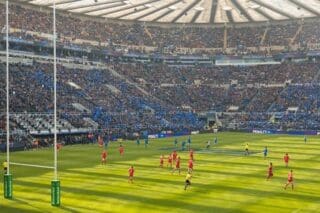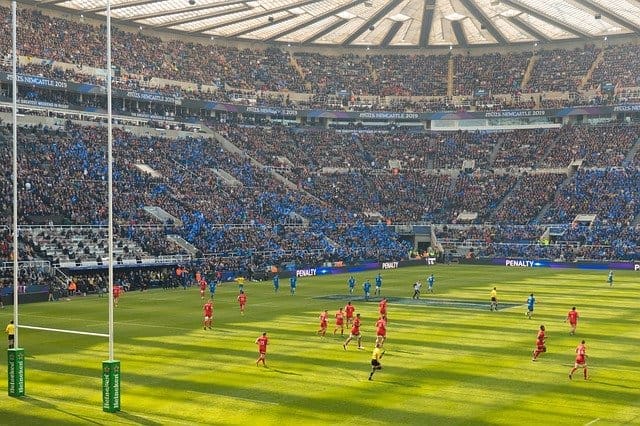 back on track at home to the perennial Six Nations whipping boys Italy. The Italians will generally try to make the game as difficult as possible for England, before eventually losing the match but it will be the England performance, rather than the size of victory that many will want to see improve.
England now know they are likely going to have to win every remaining game to stand a chance of winning the trophy and even then, that may not be enough. A win against Italy should be a given here, but without a very convincing performance alongside that, I doubt it will be enough to win over critics of the team.
Anything other than a thrashing for Italy would be seen as a good result for the Italians and a further humiliation for England here.
Tip – England to win, obviously – Take the -37.0 handicap at 10/11 with bet365.
Scotland v Wales (Saturday 4.45pm)
I think this could be a cracking game and the Scots will feel that for the first time since 1999, they may have a real chance of lifting the Six Nations trophy. A win here over the Welsh though is a must and given that Wales also harbour ambitions of landing their first win in the tournament since 2019, they too will be gunning for victory.
The Scots defensively were so good against England last week that they deserve to start this game as the -5.0 point favourite in the handicap market. Wales were less impressive in beating Ireland, but still did enough against a decent Irish side to claim the win and that has to be respected.
This has the look of being a very close and tight game and knowing which way to go on the handicap could be key here. I think Scotland will win, but I think with a +5.0 handicap at 10/11, Wales are probably the best bet here if you want to back that market.
Tip – Scotland to win by a couple, but back Wales at +5.0 at 10/11.
Ireland v France (Sunday 3pm)
France are now many people's favourites to win this Six Nations comfortably but this will be a big test for the French. It will also be their second away game in succession. Beating Italy in Italy is one thing but doing the same to Ireland in Dublin is something very different.
The Irish are not the powerhouse side that they once were but they are still very dangerous at home. They have more than enough talent to give this French team a real run for their money, as their +4.0 handicap suggests.
However, there are signs that this French team is going to become a dominant force in world rugby over the next couple of years and I think at -4.0, they are a great option to back.
Tip – France to win take Les Bleus at -4.0 and 10/11 with bet365.