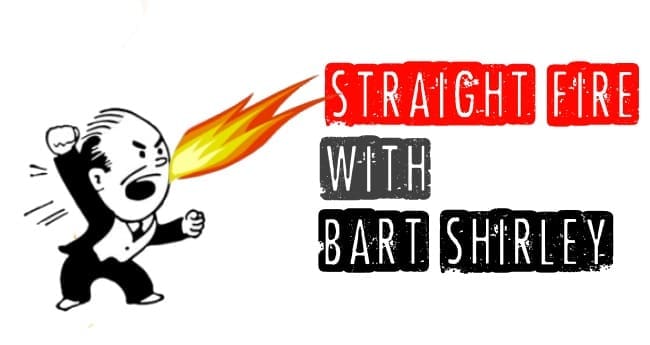 The 2019 World Series of Poker is officially underway. Each event will award a gold bracelet — the most coveted of all poker prizes — to its winner. So, you can imagine my horror when I noticed that I could actually afford the buy-in to some of these tournaments!!!
Who…me?
Let's get something straight: I am not a good poker player.
Generally speaking, I'm the worst kind of poker player – the kind who knows the game inside and out but still finds a way to make the wrong decision. I chase when I should fold, fold when I should chase, and have the bankroll management skills of a teenage girl in a mall.
And yet, I am a reasonably successful human being. I have a full-time job that pays fairly well, and I have most of the trappings of middle-class life.
In short…I CAN DAMN WELL AFFORD A $400 BUY-IN FOR A POKER TOURNAMENT! THERE'S NO GOOD REASON THAT A WSOP BRACELET SHOULD BE IN MY PRICE RANGE!!!!!
The WSOP bracelet is the standard by which poker excellence is measured. The number of bracelets won is the closest thing — other than total winnings — that a poker player has to credentials.
They should be difficult to acquire, both from a skill and practical perspectives. It should not be enough that a player thinks he's good enough for a bracelet – he (or she) should have had to work for the privilege to play for one.
Instead, roughly one-quarter of the 89 events carry buy-ins below $1000. That's insane.
Even for a chump like me, that's doable. $400 is two days of work for me, and it's not like I'm making all that much cash.
Have WSOP bracelets become one step above a participation prize?
Winning one of these tournaments is like winning the Olympic gold medal for handball. Sure – you're a gold medalist, but let's not act like you're Michael Phelps.
I'm certainly not, either Olympically or poker-wise. Honestly, it wouldn't surprise me if Phelps is a better poker player than me.
So, why not give away something else for the tournaments with sub-$1000 buy-ins? How about a necklace? Or a mandatory tattoo? Maybe an earring that is forcibly pounded into your earlobe?
The point is that the bracelets need rescuing from guys like me. Sooner or later, some joker will win one of these by playing awful and falling bass-ackwards into the grandest prize in all of poker. Then, we'll never hear the end of it from him about how calling three bets with Jack-Deuce offsuit was strategic.
Of course, not me, personally – I went busto about three months ago and am rebuilding my bankroll so I can go lose it again.
[wp_social_sharing social_options='facebook,twitter,linkedin,reddit' facebook_text='Share on Facebook' twitter_text='Share on Twitter' linkedin_text='Share on Linkedin' reddit_text="Share on Reddit" icon_order='f,t,l,r' show_icons='0′ before_button_text=" text_position=" social_image="]