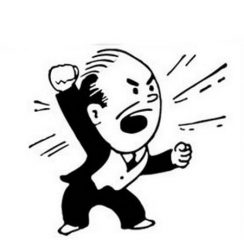 Hoboken, New Jersey – Mulligan's Pub regular Allen Kershaw, 66, is still recovering after the Supreme Court's sports betting decision earlier this month robbed him of his favorite drunken rant. The tirade was a two-hour showstopper about the nonsensical nature of the sports betting prohibition.
"Ruined!" he screamed, his head resting on the bar. "All my years of hard work, flushed away by nine robe-wearing CLOWNS!"
On Monday, May 18, the high court voted 7 – 2 to throw out the Professional and Amateur Sports Protection Act of 1992. Mr. Kershaw's rant was said to have been the product of constant fine-tuning since a trip to Las Vegas in 1999.
Friends concerned
Upon his return from the desert and its legal sportsbooks, Mr. Kershaw began holding forth on a semi-weekly basis at Mulligan's. The rant became almost a one-act play, touching on topics as diverse as the NCAA, the price of oil, and the "goddam President," regardless of which person held the office at the time.
"It was really special, you know?" he said, tearfully nursing a beer. "The last year and a half? With Trump? It had taken the thing to a whole new level."
When news of the decision broke, patrons and staff of Mulligan's immediately became concerned about Kershaw.
"Oh man…that was his thing," said bartender Pete Hamlisch. "Once he got a few in 'im, he'd go on and on about wanting to bet on whatever game was on."
"The Rant" that united dozens
The performance eventually became part of Mulligan's cultural fabric. Kershaw had many rants, but people would often try to goad him into "the sports betting thing."
Once begun, the tirade would begin quietly on the shores of the Mekong River, where Kershaw had fought in Vietnam. Like a preacher, he built himself into a red-faced froth, climaxing on the line "I fought the Viet Cong, I took a bullet for my country, but GOD FORBID I BET A COUPLE HUNDRED ON THE JETS!"
Like well-known song lyrics, most other patrons would scream this last part with him. He often garnered standing ovations after particularly passionate performances.
"He really transcended the genre, I think," opined waitress Shelly Hudson. "Depending on the brand of beer he was drinking, he could really find some deep truths."
As of this writing, there were no reports that Kershaw is hard at work on new material. However, like all great artists, it's unlikely he'll stay down forever.