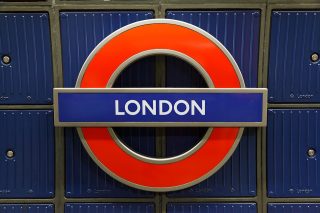 Theresa May, Prime Minister of the United Kingdom, has announced that the country will be holding a referendum on whether or not the UK should remain with Will Kassouf.
Following the broadcast of Kassouf's exit from the World Series of Poker Main Event, May spoke to press outside 10 Downing Street to declare that the electorate would be able to vote on whether or not Will Kassouf is a total pain in the hole.
Already, two distinct groups have formed – the pro-Kassouf Big Heart of a Lion (BHL) Campaign, comprised of people who can handle the banter and have never cried at a poker table, and the Verbal Abuse Campaign led by Griffin Benger.
The Verbal Abuse campaign launches
Canadian poker pro Benger presented the manifesto of the Verbal Abuse campaign in the form of an angsty poem on a tear-stained piece of paper that he had photographed and uploaded to his Tumblr account.
The poem was essentially an incoherent rant about white male privilege and explaining in detail how being asked whether he wants an opponent to call or not while he is sitting with the nuts constitutes verbal abuse, using a lot of words like "cishet" and "ableist" in the process.
Other pro-leavers who actually found a pair of testicles between their legs pointed out that the rate of play in poker across the world would increase by around six hands per hour if the UK left Kassouf.
Leaving disastrous for poker, experts warn
On the other hand, the BHL Campaign have warned of potentially catastrophic ramifications for the poker economy should the UK leave Kassouf.
The BHL Campaign argues that while the rate of poker play may increase in terms of hands per hour, the overall amount of games will shrink. This is because of the BBE, or Boring Bastard Effect, wherein punishing excessive table talk will result in televised poker becoming even more of a snoozefest than it already is.
However, the BHL Campaign conceded that even if the electorate voted to leave, the fact that it's a non-binding referendum would probably just result in the government posturing and delaying for months and hoping that everyone just kind of forgets about the whole thing.