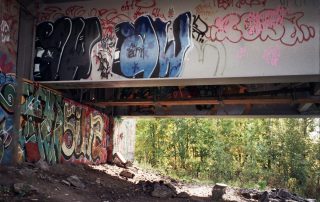 Anytown, USA – Boom, bitches! Poker's back, baby, and it's gonna be bigger than ever!
All across the United States, employees have been punching their bosses right in the mouth and high-stepping home because online poker is back in the United States.
New poker room introduces revolutionary payment method
A new poker site has recently emerged and they are specifically catering to US players. The website, SeemsLegitPoker.com, accepts transactions from all 50 US states and depositing couldn't be easier.
Simply unscrew the license plates off your car. Leave all identification at home and bring a bag of cash to your respectable SeemsLegit agent, who will be waiting underneath the Fifth Avenue Bridge in the early hours of the morning.
Your SLP agent will be wearing sunglasses, smoking a cigarette, and frequently checking his watch. Simply throw the bag of cash at his feet, utter the agreed upon password and run away. And voila, in 6 to 10 weeks your account will be credited with roughly the same amount of money in the bag.
Behind the scenes of SeemsLegitPoker.com
SeemsLegitPoker.com looks to be the premier site for US players jonesing for poker action. The site has even begun to build a respectable roster of pros. Members of Team Legit include former WSOP Main Event winner Russ Hamilton, former Full Tilt Poker CEO Ray Bitar, Men "The Master" Nguyen, and Dmitri Nobles.
TLP is based out of Malaysia and overseen by literally no one.
The website is already up and running and looks great! The lobby sometimes show up to 8 people, only 3 of which work for the site.
The FAQ page only answers one question – and that question is "What does FAQ stand for?"
Their random-number generator is actually just an old RV generator. And if you call customer service, you'll simply hear a recording of William Hung singing "Poker Face."
SLP and their agents await your deposits and nothing sums them up better than their new slogan – "No… thank YOU."
SLP also accepts Tether.