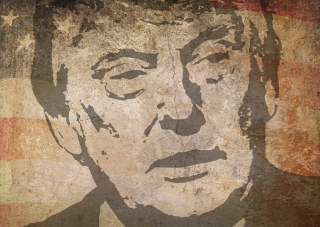 The proposed conversion of the White House to the new White House Hotel, Casino, and Racetrack is slated to begin on January 21, 2017 – one day after the scheduled inauguration of Donald Trump to the Office of the President of the United States.
The massive renovation project is estimated to take 20 months to complete and will cost either the U.S. taxpayers or the Mexican government $2.2 billion.
The renovations in detail
The newly-opened executive mansion will feature table games, a poker room, and hundreds of slots lined along the corridors where Lincoln, Jefferson, and Kennedy once walked.
The neon lighting alone is budgeted at $75 million, and will be almost exclusively red, white, and blue – including the world's largest neon American flag, which will be laid across the top of the building for passing aircraft to see.
The second floor of the residence is also scheduled for a major overhaul, converting it into The WH, an ultra-posh boutique hotel for visiting heads of state and other luminaries.
The tired, old paintings and busts of our country's Founding Fathers will be replaced with artwork that carries a more modern sensibility. Each room is projected to rent for $10,000 per night; no trouble for anyone with access to public funds.
Other expected features
The South Lawn Racetrack – a quarterhorse venue offering live and OTB options for wagering that will be conveniently located where Jefferson once tilled the land by hand.
The Golden Fountains at White House – a WET-designed show in place of the static fountain that has been a fixture on the South Lawn for decades.
The Executive Donor Hi-Limit Parlor – an intimate setting in the converted Roosevelt room for the most exclusive players
Graft – the hottest nightclub in all of Washington D.C.
Trump pushes back at critics
Some members of Congress and the city council of Washington have expressed concern about the project, citing that gambling is not officially legalized in the city limits and that converting the executive mansion into a casino is a shameful travesty of unrivaled proportions.
However, Mr. Trump has dismissed such claims, asking: "What could make America greater than a fabulous entertainment venue in the heart of our nation's capital?
"Winning big money is the American Dream, and where better to pursue the American Dream than in the West Wing Slot Bar?"