This week sees arguably the second most-important games of the season for many of the top teams around Europe. We are now at the semifinal second leg stage in both the Champions League and the Europa League and awaiting the winners of the ties taking place this week, is the carrot of a place in the final.
The two finalists in the Champions League will head south to Turkey to Istanbul, the home city of the famous 2003 final when Liverpool staged their remarkable comeback against AC Milan, to contest the final on the 29th May.
Three days earlier, on the 26th May, the two finalists in the Europa League will head to the northern Polish city of Gdansk, home of the solidarity movement, to contest the final of the competition, with a place in the Champions League on the line for the winners (if they have not already qualified from their own domestic league competition).
If you would like to enjoy a bet on the game, either from a range of extensive pre match markets, or while the game is in action through In Play betting, then bet365 Sport is a great option as it offers a wealth of betting options on both competitions throughout the season.
Best Online Sportsbooks and Casinos
Daily Fantasy, Simplified.
Simply choose over or under on your favorite players to play
No sharks, no salary caps, no BS
Turn the game on and follow along with live player tracking to watch how you're doing
Legal in 26 states + Canada (see site for details)
There is growing interest in the top competitions in European football in the United States nowadays and if you are someone who is interested in having a bet on the action and want to know what the lie of the land is in your state in terms of sports betting, then bestbetusa.com is a great place to start. The site offers a wide range of betting reviews, tips, promotions and offers for the U.S-based bettor.
Let us now begin the preview of this week's crucial second leg ties, with a look at how things went in each of the first leg games last week.
Champions League Semifinals 1st Leg Details
Real Madrid 1 (Benzema 29)

Chelsea 1 (Pulisic 14)
Karim Benzema's well-taken volley cancelled out Christian Pulisic's opener for Chelsea in what was a tight and tactical game in Madrid. The visitors arguably had the better chances in the game and had five shots on target to just one for the home side.
Paris St Germain 1 (Marquinhos 15) *Gueye sent off 77

Manchester City 2 (de Bruyne 64, Mahrez 71 )
Manchester City produced one of their best ever performances to come from a goal down and earn a 2-1 win in Paris against the French Champions. Marquinhos header from a corner put PSG in front bit that was effectively their only chance of the game. City dominated the second period and goals from de Bruyne and Mahrez have put them on the brink of their first Champions League final appearance.
Europa League Semifinals 1st Leg Details
Manchester United 6 (Fernandes 9, 71pen, Cavani 48,64, Pogba 75, Greenwood 86)

AS Roma 2 (Pellegrini pen 15, Dzeko 32)
It is strange to think that AS Roma actually led this tie 2-1 at half time and the pressure was on United to claw something back. They did precisely that with a stunning second half display that blew AS Roma away. Barring a miracle comeback, and that doesn't seem likely, United should have an easy time of it in the second leg this week.
Villarreal 2 (Trigueros 5, Albiol 29) *Capoue sent off 80

Arsenal 1 (Pepe 73 pen) *Ceballos sent off 57
Both Etienne Capoue and Dani Ceballos will miss the second leg of this tie after being dismissed in this first leg tie. The home side quickly went into a 2-0 lead and Arsenal looked in danger of being over run, but Pepe's 73rd minute penalty has given the Gunners a good chance of progressing this week in the home leg.
Champions League Semifinals 2nd Leg
Tuesday May 4th
Manchester City v Paris St Germain (2-1)
It is worth remembering that Paris St Germain have won on both their last two trips to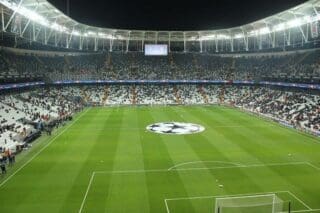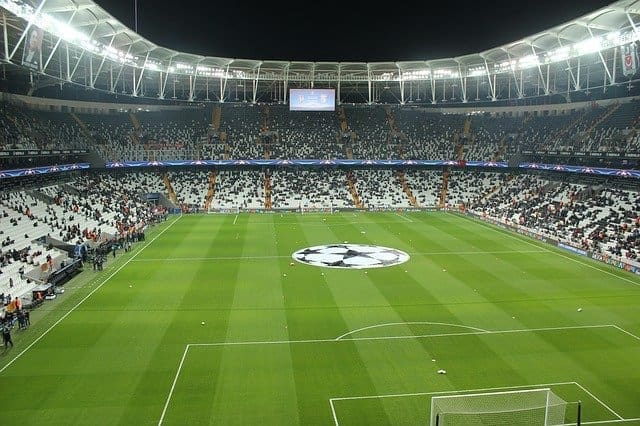 Manchester, albeit against Manchester United and the French side also beat Barcelona and Bayern Munich away from home in the previous rounds of this competition. So this tie is not over yet by any means.
In fact, I think playing away from home may suit PSG here, but I do think that if Mbappe is indeed unfit and not able to play, then their chances of getting the result they need are much, much smaller. City have a very good home record and PSG would need their top players on top form to get a win here.
Pep Guardiola will want the same again from his team from their second half performance in Paris. If he gets it, it will be an easy night for City. However, I think this will be a much closer and nailbiting game but I do think City will do just enough to claim the aggregate win.
Correct Score Tip – Manchester City 2-2 Paris St Germain (14/1)
Wednesday May 5
Chelsea v Real Madrid (1-1)
I thought Chelsea were excellent in Madrid and I felt that had they taken their chances more efficiently, Time Werner in particular, then the Londoners would have won that game well. Real can and will play better in the second leg, especially with Sergio Ramos coming back into the team.
The visitors may also be able to call on Eden Hazard too with the Belgian in the running to start against his former club after a spell out with injury. Chelsea rested several first team players at the weekend in the game with Fulham in preparation for this game. Real didn't have that luxury as they chase Atletico in La Liga.
This will be close and it may take a late goal to do it, but I am backing Chelsea to land a narrow win to take them into their third Champions League final.
Correct Score Tip – Chelsea 2-1 Real Madrid (17/2)
Europa League Semifinals 2nd Leg
Thursday May 6th
Arsenal v Villarreal (1-2)
I think Arsenal were a little lucky to get that away goal in the first leg and had Villarreal had a bit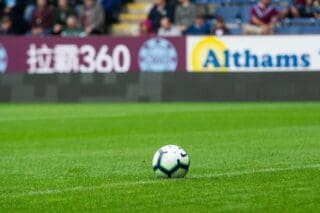 more conviction in themselves they may well have put this beyond the Gunners. However, that Pepe penalty has given Arsenal a lifeline here.
A solid win at Newcastle at the weekend had given Arsenal good preparation for this game and I think they can do something here. Villarreal are unbeaten in this competition this season, but Arsenal are due a big result against someone and they need a result here to save their season.
The problem is, I can see Arsenal winning, but I can also see Villarreal scoring a goal too. That means that a 2-1 result is likely and then that means extra time and possibly the lottery of penalty kicks to decide who goes into the final. I think the Gunners will do it, but it will be very close.
Correct Score Tip – Arsenal 2-1 Villarreal (15/2)
AS Roma v Manchester United (2-6)
AS Roma once came back from a 4-1 first leg loss to Barcelona to beat the Spaniards 3-0 to progress into the Champions League semifinals, however I cannot see them being able to better that against Manchester United here.
There are two main reasons for that. Firstly, Roma's form at the moment is poor. Ahead of Sunday's game at Sampdoria, they had not won in five and they were so easily beaten by United in the first leg that it just doesn't seem possible they could land a 4-0 win.
The other issue is that as Roma need to score, they will push forward and that exposes them to United who are superb on the counter attack, as their stunning away record shows over the last 12 months or so. So try as they might, I can't see anything other than another comfortable United win here.
Correct Score Tip – AS Roma 1-3 Manchester United (12/1)
*All odds shown were correct as of Sunday 2nd May at 5.00pm with bet365 Sport.