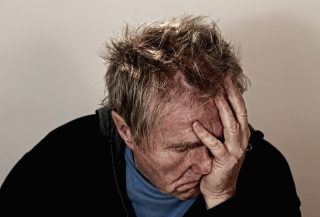 Citing an increasing number of bad beat stories at this year's event, World Series of Poker personnel announced the debut of a hotline to deal with the growing problem. 1-877-BAD-BEAT is now available for any poker players maligned by the way the cards fall.
For only $.99/minute, a trained operator will listen to any bad beat stories with compassion and sympathy for the situation. Operators have been trained in counseling and trauma services, and are guaranteed to listen patiently until the caller has finished his Statement of Beat.
"We want people to have an outlet for these kinds of situations," said Art Mellon, the newly-hired director of Bad Beat Emergency Services. "It is a terrible weight to bear when some moron puts his stack in on a two-outer, and gets there on the river."
Both the American Psychiatric Association and the US Department of Health and Human Services are praising the hotline. With the spread of casinos and poker rooms across America, there has been a growing shortage of resources to deal with poker players who want to tell their story about losing to 92offsuit with Ace-King – ESPECIALLY when an Ace hit the flop.
In a press release this afternoon, AARP has pledged to co-sponsor the hotline after a six-month trial period, as it is likely that the group's members will be some of the most-afflicted by bad beats. There are also rumors that calls to the hotline might be insurable through Medicare and private insurance companies.
The press release went on to say, "our members play rock-solid poker, and nothing causes more trauma than somebody who plays less-than-premium hands. Until people like That Drunk Guy and That Young Guy are banned from the table, AARP supports this valuable service to deal with these terrible situations."