We're big fans of the fake poker news here, but sometimes we have to shake things up a bit. This time the news is very real and pretty cool, and that news is that Bet365 have gone live with a new native mobile casino app.
That means it's not just the typical HTML5 mobile casino affair you get with a lot of casinos, and in fact Playtech (the brains behind the software) claim it's up to three times faster than such mobile casino experiences.
What does it have?
So far the app has been rated five stars over hundreds of reviews, and it's easy to see why:
Games on the go in an instant
This app gives players instant mobile gameplay, plus heightened speed and performance stats on all iOS and Android devices including both phones and tablets.
A great selection of games
The new, native lobby offers up over 100 games which naturally include all the great award-winning Playtech slots as well as classic casino card and table games.
As well as the great slots experience and quintessential casino games such as roulette and blackjack tables, the app will also offer players the same Live Casino games (featuring real human dealers via webcam stream) as the Bet365 desktop site.
Awesome customisation
Players can personalise their Bet365 gaming by grouping all their favorite games together, as well as having a dedicated promotions section updating them with all the latest and greatest casino rewards.
Why is a native app better?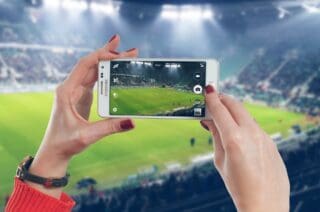 Research has shown that 89 percent of time spent using mobile phones is spent using apps, which suggests that mobile phone users – casino players included – want native apps when they are gaming.
"Playtech has invested significantly in native technologies, backing up our strategy to provide the best solutions for our partners and their players," said Playtech COO Shimon Akad.
"The instant and sticky native play functionality and new features will ensure [Bet365] can drive player values and make our new app the best on the market today."
This gives download and play times of mere seconds, with loading speeds up to three times faster than HTML5 casino equivalents.