The world of poker is in mourning this week after the passing of one of its most legendary figures, the 'Godfather of Poker" Doyle Brunson.
Brunson, 89, died this past Sunday in Las Vegas, Nevada.
His family announced Texas Dolly's passing through Brunson's agent on the social media platform Twitter.
Outpouring Of Love And Grief From The Good And Great Of The Poker Industry
The news of Brunson's passing was met with equal sadness, and reflection on just how big and important a player Doyle Brunson had been over the course of his 70-year poker career.
There are many that have called Brunson not only the greatest poker player of all-time, but also the most important.
Rather than paraphrase what many Poker aces and key industry figures have said, let's take a look at a selection of Tweets in response to the announcement of Brunson's passing:
It is abundantly clear from the outpouring of grief, love and respect that Doyle Brunson was not just a key influence on how the game of Texas Hold'em became so popular in the world today, but that he was also a fatherly figure to many famous poker players of the modern age.
Doyle Brunson – Life And Career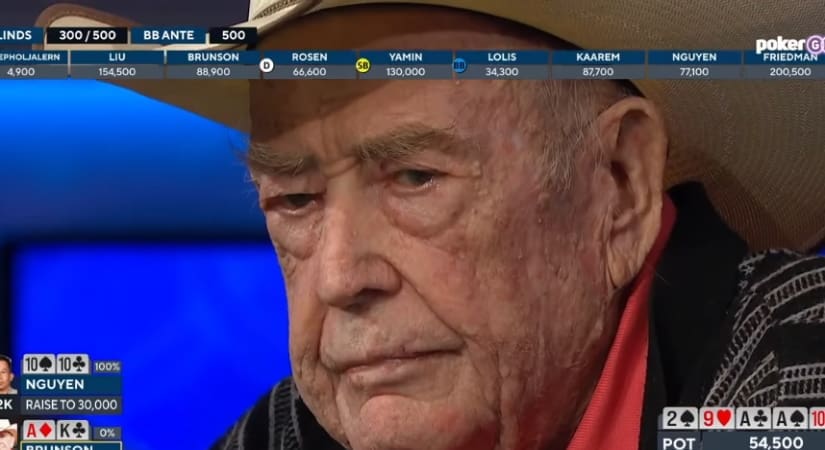 Born on August 10th 1933 in Longworth, Texas, Doyle Brunson's life could have turned out very differently than how it did.
At High School, he was an outstanding athlete, winning the 1950 Texas Interscholastic Track Meeting one-mile race in a time of 4.43.
Brunson went to collected at Hardin-Simmons University in Abilene, Texas where he used his athletic prowess to star for the University basketball team. A career in the NBA looked possible when the Minneapolis Lakers showed interest in signing Brunson to their roster.
However, disaster struck when Brunson as he described it 'blew out' his knee, which ended his hopes of a basketball career.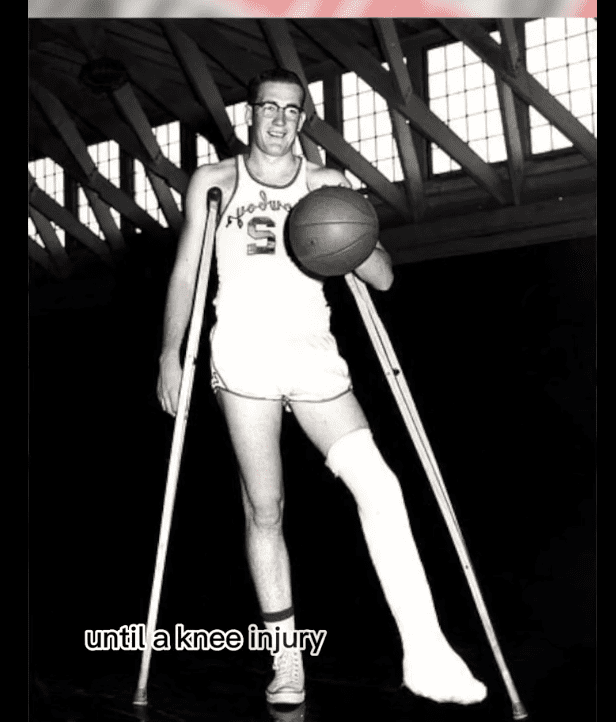 By now Brunson had already started playing five-card draw and due to his injury, he began to play a lot more.
He discovered he had a natural gift for the game and his winnings helped him pay for his expenses while he completed his university course, graduating in 1954.
But the real turning point for Brunson came when he worked for the Burroughs Corporation as a salesman and on his first day with the company, he was invited to play a game of seven-card stud.
In that one game, Brunson won more than a month's salary and a short time later, he quit his job and set out on a career as a professional poker player.
Poker Professional – A Shady Start
Brunson's introduction to the professional poker scene saw him play in a number of illegal games around Texas, Louisiana and Oklahoma against players like Amarillo Slim and Sailor Roberts.
These games were run by criminal gangs and Brunson has recalled how violent and frightening these games were, including one time when a fellow player was shot and killed at the table.
At that time, Brunson teamed up with Slim and Roberts to travel together to play poker, golf and gamble by pooling their money.
Six years of the partnership saw them earn a six-figure sum, which they took to Las Vegas on their first serious trip to The Strip, but they lost it all, which brought to an end the partnership but on amicable terms.
Vegas, The WSOP And The 10-2 "Brunson" Hand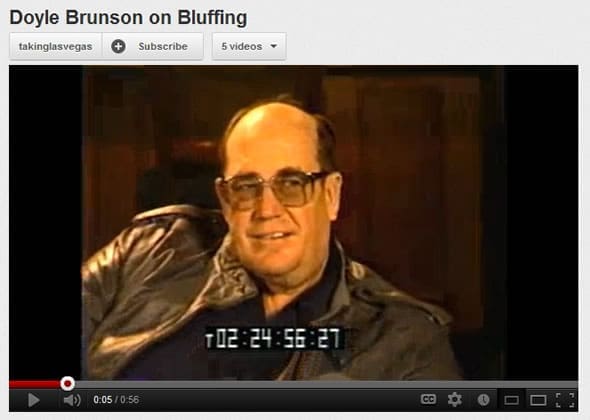 Brunson settled in Las Vegas and when the World Series of Poker began in 1970, Brunson was one of the star names in the tournament, playing in the Main Event for many, many years.
He made the final table at the 1972 WSOP Main Event, finishing third, and in 1976, he finally landed the big one, winning the WSOP Main Event by landing a full-house with pocket cards of 10-2 on the final hand.
A year later, Brunson repeated the feat and incredibly, also won his second WSOP Main Event bracelet by landing the winning hand of 10-2 and making a full-house on the flop.
Little wonder that this hand became known as the "Brunson" in poker circles from then on.
He had five top five WSOP Main Event finishes in his career and in total won ten WSOP bracelets (joint-second in the all-time list), his last coming in the 2005 $5,000 No Limit Shorthanded Texas Hold'em tournament.
His career wins of $6.1 million, over $3m of which came from his 37 career cashes at the WSOP.
The Most Influential Poker Book Of All Time

Brunson also authored what is generally regarded as one of the most important and influential poker books of all time. Self-published originally in 1978, Brunson's Super/System became the go-to guide for many budding young players.
So successful was the book that it spawned a sequel Super/System 2, which was published in 2004. Brunson alco authored Poker Wisdom of a Champion, which was originally entitled According to Doyle which was first released in 1984.
Doyle married his wife Louise in August 1962 and a short time later she fell pregnant and at the same time Doyle was diagnosed with a tumor in his neck.
When operated on, surgeons found that the cancer had spread, but they performed the operation anyway, believing it would give Doyle a chance to live until the birth of his first baby.
Following post-operative tests, no trace of the cancer could be found. His wife Louise likewise recovered from a tumor a short time later.
His first daughter, Doyla Brunson, died tragically at age 18 due to a heart valve problem, his second Pamela Brunson and youngest, son Todd Brunson, both play poker with Todd also winning a WSOP bracelet, in doing so making him and Doyle the first father/son duo to win bracelets at the event.
Pamela has played in the WSOP Main Events a few times and has outlasted both her father and her brother in these events.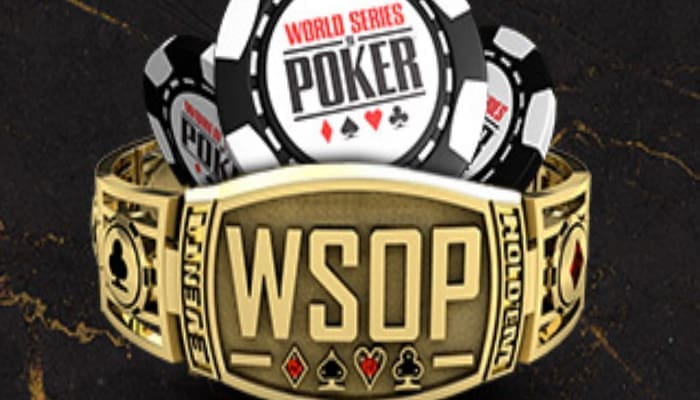 Famous Doyle Brunson "Dollisms"
Part of Texas Dolly's legend is his storytelling and fantastic one-liners, or as he called them 'dollisms' that sum up the world of poker and perhaps life itself.
Many of these have been quoted since his passing and while not all of them are originally created by Doyle himself, they remain pertinent to the game and life in general.
Some of the most famous 'dollisms' he Tweeted were:
"When luck shuts the door, you gotta come in through the window. That's where the skill comes in."
"We don't stop playing cuz we get old, we get old if we stop playing."
"If I wouldn't have blown out my knee, it was 99% I never would have played poker."
"If you can't stand the heat stay out of the kitchen."
"I got broke 100 times playing poker."
"Show me a good loser and I'll show you a failure."
"You can't send a duck to eagle school."
"A good time to keep your mouth shut is when you are in deep water."
"In order to succeed, you must be willing to fail."
"There's never a wrong time to do the right thing."
And perhaps most pertinently of all:
"Take risks. Tomorrow you may not be able to do what you can do today."
Doyle Brunson – Poker Legend – 1933-2023.