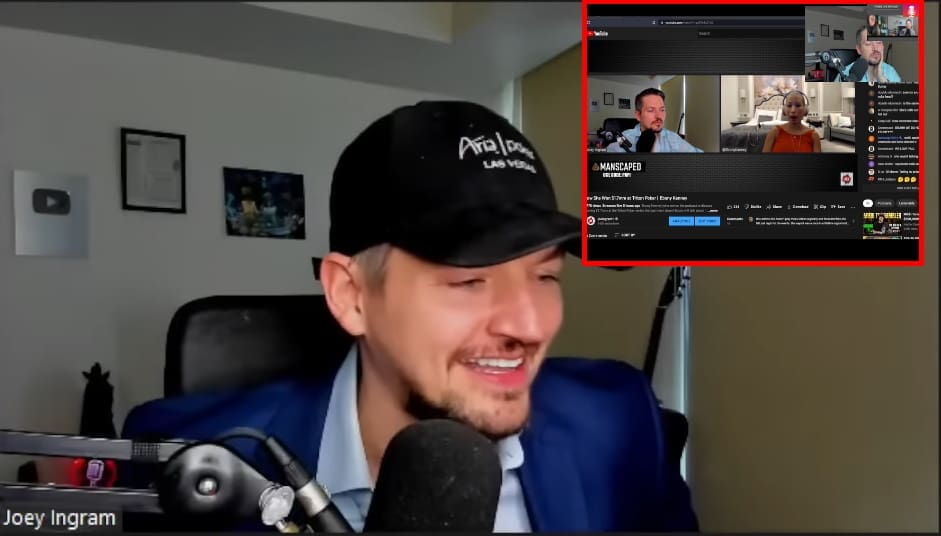 Las Vegas, NV – Wow. Earlier today Omaha specialist and source of more unlimited energy than the sun Joe Ingram hopped on his podcast for a brief 33-hour recap of his 7-hour recap of an earlier interview.
Ingram's original interview on Youtube got contentious when Ingram offended his guest Ebony Kenney by saying something offensive or possibly inoffensive. Kenney then responded by saying something offensive or not as well.
The two went back and forth for a bit before everyone at home got uncomfortable, turned off the broadcast, and daydreamed of the days when Scotty Nguyen would throw playing cards at tangerines or whatever.
The 33-hour podcast featured many call-in guests discussing the conversations with earlier call-in guests who discussed the original call-in guest Kenney.
Kenny recently made the final table of the 200k buy-in Tritan High Roller for the larger score of her career. Naturally, the whole situation has quickly turned negative because we just can't have nice things anymore in poker.
All three broadcasts have been nominated for 15 American Poker Awards.