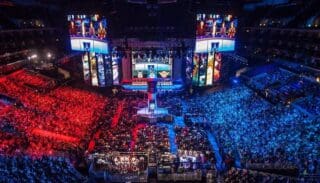 Every October and November, fans gather for the annual League of Legends World Championship, one of the biggest events in eSports. And if you're like many LOL fans, you'll probably be following this action closely over the summer months.
Maybe you've even decided to put your LOL knowledge to the test by putting some money on your favorite LOL teams.
Fortunately, there are reputable sportsbooks online that have a large selection of LOL betting lines up today. Bet365, widely regarded as one of the biggest and most highly rated sportsbooks in the world, is a top choice not only among sports bettors but also those that have begun to bet on eSports in recent years.
There is a large selection of LOL betting markets available on Bet365, offering LOL odds through each stage of play:
League of Legends World Championship Betting 2022
Cities:
Mexico City (play-in), New York City (groups and quarterfinals), Toronto (semifinals), San Francisco (finals)
Dates:
October and November 2022
League of Legends betting markets include lines on individual matches, a variety of markets on the LOL champion and group stage betting, to name a few. LOL bettors can also make wagers on the team who scores the most kills, the team that destroys the first tower and other achievements.
A market of "Specials" include: Most Picked, Most Banned, Most Kills in a Map, Most Deaths in a Map, Most Assists in a Map and Most CS in a Map.
Finding eSports Betting Lines on Bet365
First off, if you don't have a Bet365 account, you can find full information on Bet365 sportsbook at our Bet365 review page, where you will also be able to sign-up at Bet365.
Once you're at the Bet365 sportsbook, you can find "eSports" betting markets among the large list of sports betting offered by Bet365. Here is a sampling of the types of betting lines you will be able to find on the Bet365 sportsbook.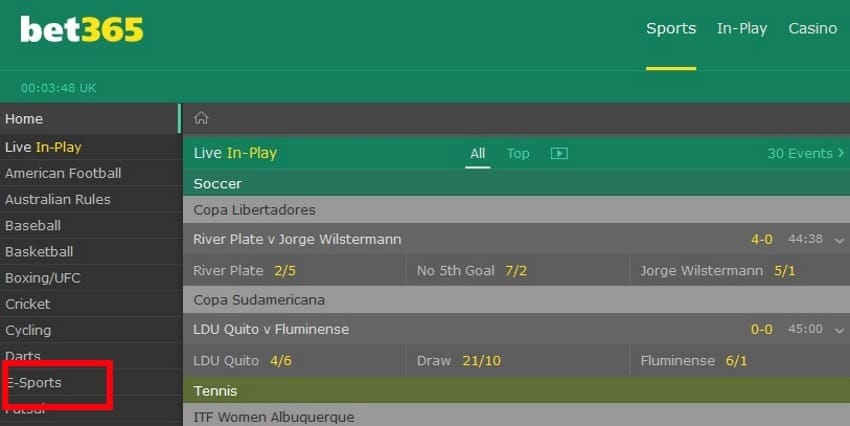 After clicking on "eSports," you can find dozens eSports betting lines on games such as CS:GO, DOTA, King of Glory, Overwatch, SCII and WOT. LOL betting markets are available at the top of the eSports section and as of September 22nd include the following:

Click on a "market" to get all the odds available under that category. Here are the odds To Win Outright as of September 22nd (lines are subject to change):

Match-winner 2-way betting lines with all the head to head action: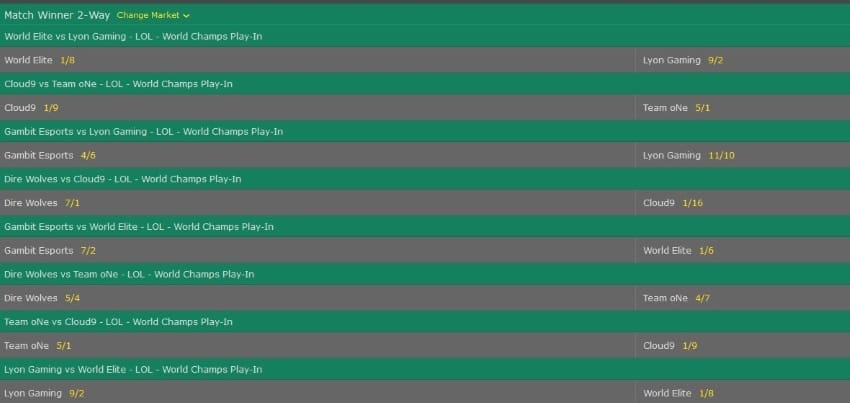 Here are a few of the Specials you can find on the Bet365 sportsbook, as seen on September 23rd.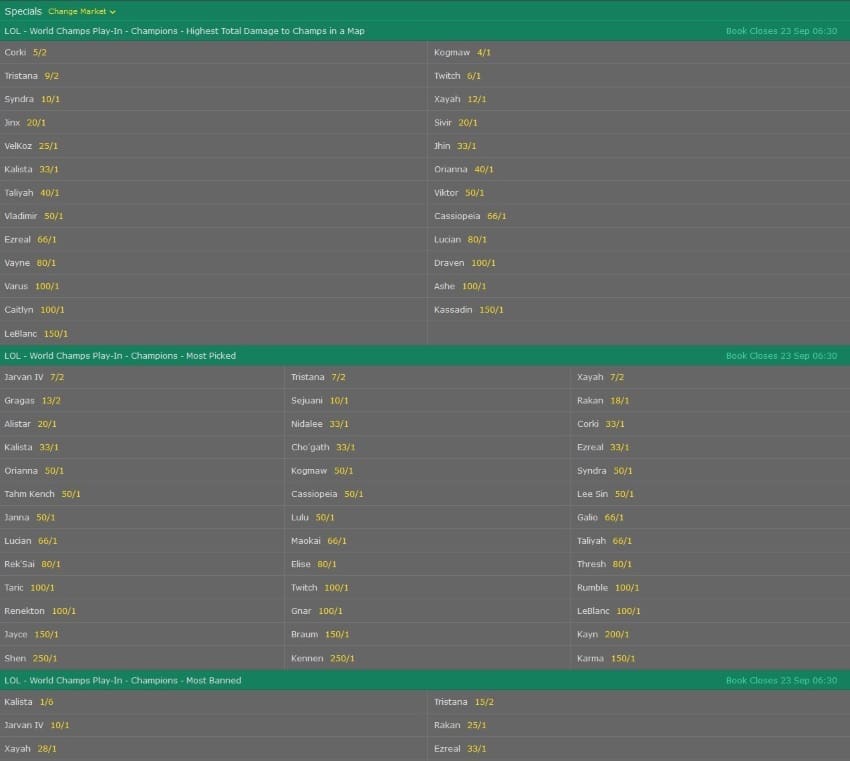 This is just a sampling of the LOL betting odds that are available at Bet365. As the LOL World Championship progress, betting lines will be adjusted with even more betting lines added throughout the tournament.
About Bet365
If you're new to the world of eSports wagering, you may not yet heard of Bet365. Fortunately, for seasoned sports bettors, Bet365 has been one of the biggest names in online gambling since 2000. Based in the United Kingdom and licensed by UK Gambling Commission and the Gibraltar Regulatory Authority, Bet365 are not only one of the biggest sportsbooks on the internet but also one of the most highly regarded.
Get your Bet365 promo code from the review page.
It's an exciting time to be an eSports fan and placing bets on the LOL action makes it even more exciting.