**For latest news on the rescheduled events after the DDoS attack on 26th September, check the bottom of the article.**
Get ready for an action-packed month of poker as the World Championship Of Online Poker has now released its schedule for WCOOP 2022.
Coming just a few weeks after the EPT Barcelona came to an end, the WCOOP 2022 event will get underway on 4 September, with the last tournament in a very busy schedule set to start on 28 September.
The schedule sees a rich and varied selection of 322 tournaments, with buy ins ranging from $5.50 up to $25,000.
On the regular WCOOP scheduled events, players will be able to buy in at one of three levels (low, medium and high) and a total of 12 World Championship tournaments will be contested over the course of the month.
Let's now look at some of the dates of the Main Events taking place in the WCOOP in September.
WCOOP Main Event Key Dates
This year's WCOOP starts on Sunday 4th September and the final tournaments start on Wednesday 28th September.
There are 12 Main Event/Championships set to take place across the schedule of the tournament and the buy ins and format are outlined below:
4th September – $5,200 NLHE PKO Championship
7th September – $1,050 HORSE Championship
8th September – $1,050 Badugi Championship
11th September – $5,200 NLHE 6-Max Championship
12th September – $1,050 PLO8 Championship
13th September – $5,200 NLHE Heads-Up Championship
14th September – $1,050 Razz Championship
18th September – $530 Women's Championship
19th September – $2,100 8-Game Championship
22nd September – $1,050 2-7 Single Draw Championship
25th September – $10,300 NLHE Main Event/Championship
25th September – $10,300 PLO Main Event/Championship
The two NLHE and PLO Main Events starting on the 25 September will certainly catch the eye and not just for higher roller and experienced players, as there are a number of qualifier satellites set to be played for low stakes players to try and play their way to an entry in the event.
There will also be huge interest in the women's tournament on the 18 September.
While many events at WCOOP will be Texas Hold'em, as you can see from the Main Event list above, there are many championships for a mixture of other games including tournaments for Limit Hold'em (Event 21), PLO (Events 5, 18, 42, 55, 79, 94 and 103), NL Omaha Hi/Lo (Events 63 & 87), PL Omaha Hi/Lo (Events 49, 70 and the Championship) and additional tournaments for versions of HORSE, 8-Game, Badugi, Razz, Stud and 2-7 Single Draw to name but a few.
Options For The Higher Roller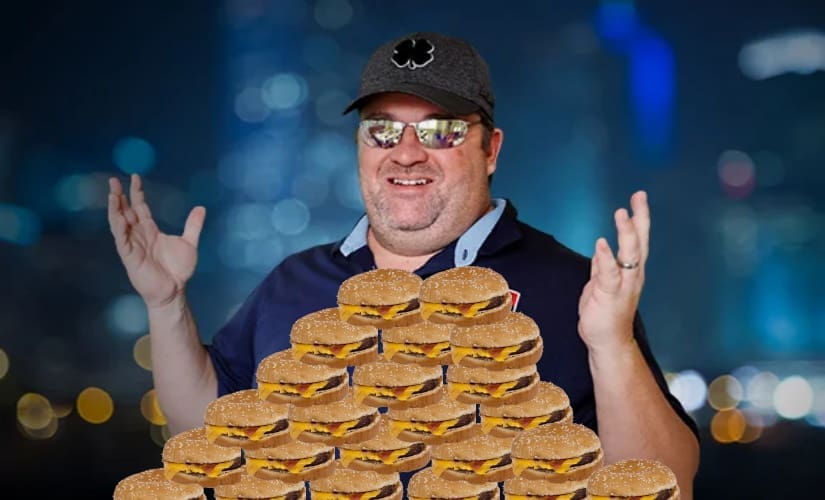 If you are somebody that is used to staking big money on poker games, then the good news is that there are a number of events at WCOOP that are aimed squarely at the higher roller player.
The most eye-catching is the $25,000 Super High Roller, which has a $1m guaranteed prize pool and which will take place over two days, starting on Tuesday 20th September.
There are also seven more tournaments for higher rollers that have a buy in of $10,300 which includes both PLO and NLHE World Championships, as well as 8-Game alongside a smattering of five NLHE tournaments (one of which is a PKO event).
These games will take place on the Tuesday, Thursday and Sunday throughout the course of the month.
Lower stakes players that would like to participate in some of these bigger value events can qualify for them by earning a place through the series of satellite tournaments that will be running throughout the tournament period, where the initial entry fees are considerably more suited to a lower stakes players bankroll.
And speaking of lower stakes players, there's plenty of action they can enjoy at WCOOP too.
Lower Stakes Players Options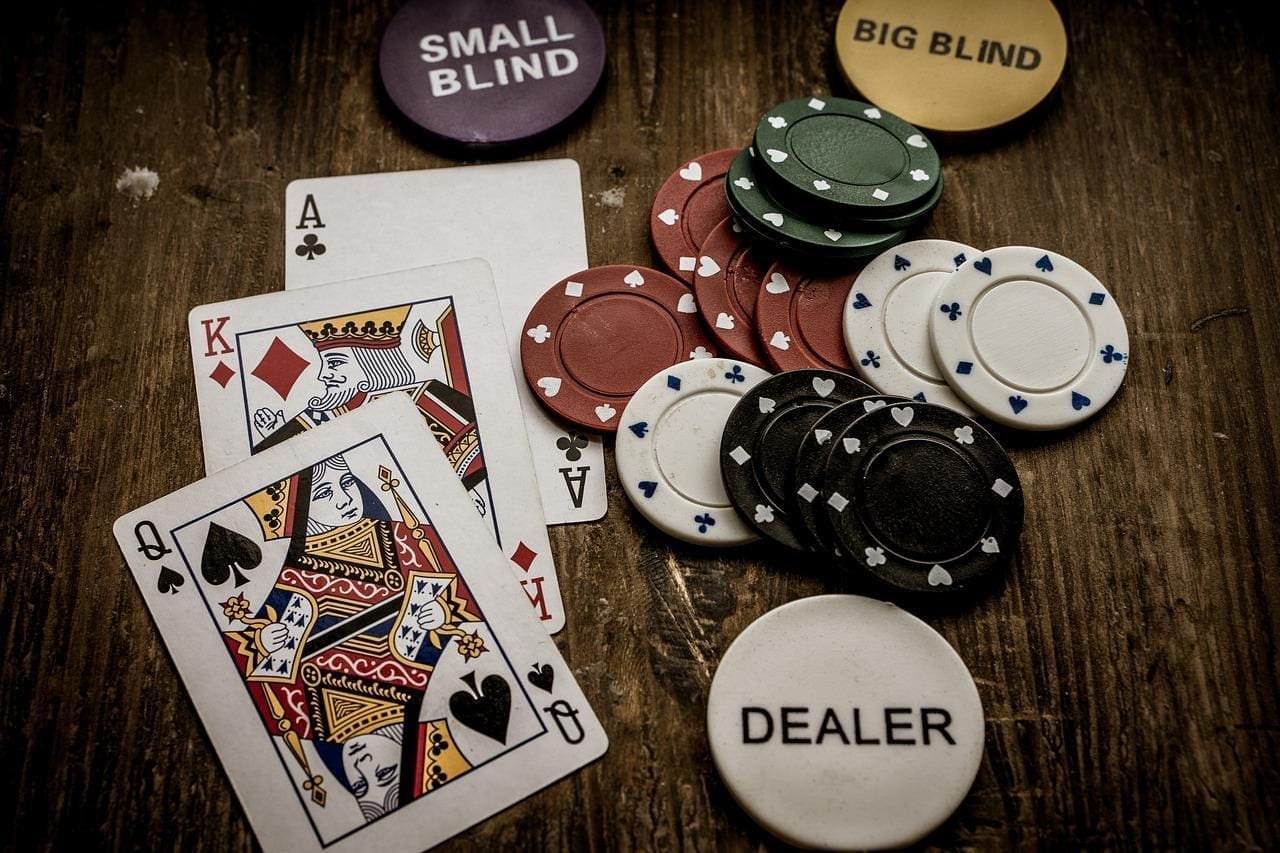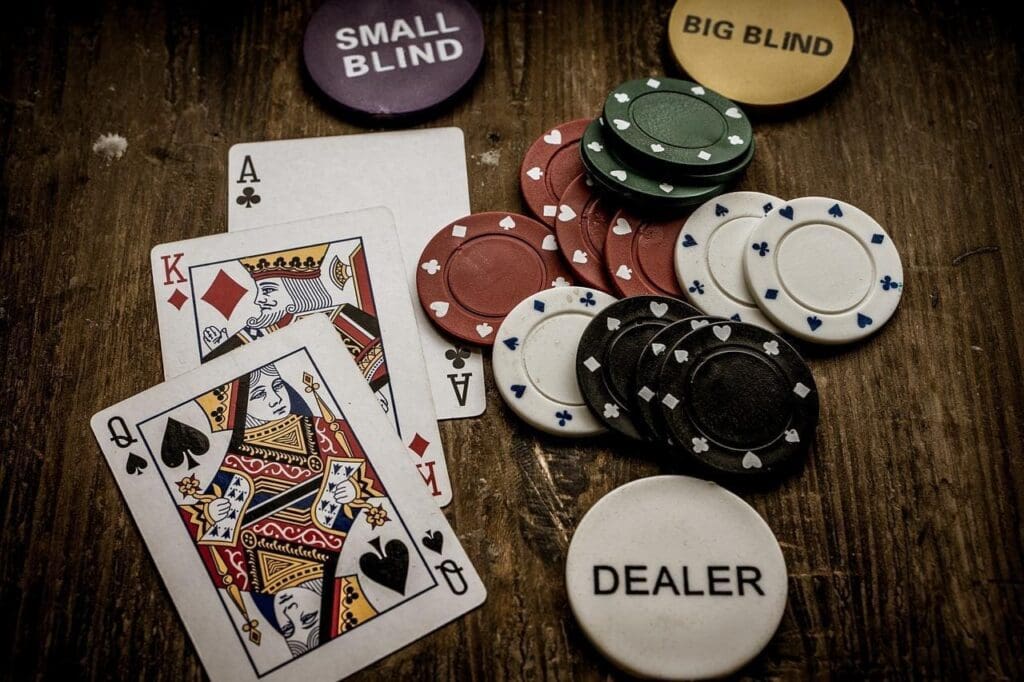 Given that there are three tier buy in levels in many of the WCOOP events, there is usually an option for a lower stakes player to try their hand in a bigger tournament.
However, if you don't want to spend more than say $20 on an entry into a tournament, the good news is that there are a number of lower stakes games you can play.
Without doubt, the Phase 2 event on the opening day of the series is one you can consider as there are very few places you can play for a prize pool of $500,000, guaranteed, for just a $5.50 entry fee.
On the same day, there is the WCOOP Kickoff NLHE tournament, which offers a $50,000 prize guaranteed, again for just a $5.50 entry.
Another tournament to consider on the first weekend of action is the Sunday Cooldown, a $5.50 NLHE Turbo, PKO tournament which sees $35,000 guaranteed.
If you like Bounty Hunter style games, then WCOOP 33 is a $5.50 buy in, PKO Sunday Warmup event, which has a $50,000 guaranteed prize pool.
Another great event for just $5.50 entry is WCOOP 47, a 6-Max NLHE tournament which offers $20,000 guaranteed and some very solid midweek poker action.
Finally, the final day $5.50 NLHE 7-Max, Hyper-Turbo PKO Series Wrap-Up event offers some outstanding action at the end of the series with a $40,000 guaranteed prize pool up for grabs.
And remember those qualifying satellite tournaments for the main events to see if you can play your way to a seat at the table where big money is on the line, while you play with the freedom of someone who invested just a small amount in a satellite to try and win big!
WCOOP Leader Boards
Don't forget too the players that shine in the WCOOP this year will feature prominently in the Player of the Series Leader Boards, which will be updated daily throughout the tournament to decide who is the Player of the Series.
PokerStars 2022 SCOOP and WCOOP events are amongst the most keenly contested and popular events throughout the year. And with WCOOP events now open to more players than ever, with tournaments to suit all budgets, there has never been a better time to put your online poker skills to the test.
BEST ONLINE BookmakerS IN the UNIted Kingdom
Bet365 Review
Min deposit £5
Bet £10 and get £50 in free bets
Sign up, deposit between £5 and £10 to your account and bet365 will give you five times that value in Free Bets when you place qualifying bets to the same value and they are settled. Free Bets are paid as Bet Credits. Min odds/bet and payment method exclusions apply. Returns exclude Bet Credits stake. T&Cs, time limits & exclusions apply.The bonus code BET247 can be used during registration, but does not change the offer amount in any way.
Ladbrokes Review
Get £30 When You Bet £10
Deposit £10 on Signup
Get £30
New players only
888 Casino Review
£1,500 Welcome Bonus Package
£88 Free just for signing up
NO Deposit Required
New Customers Only
**Update – DDoS Attack On 26th September**
On the 26th September a malicious and sustained DDoS attack was launched against PokerStars, which resulted in the cancellation of the tournaments that were scheduled to be played that day.
However, PokerStars have since rescheduled the tournaments to the weekend of the 5th and 6th November, with the three tournaments set to start or take place over that weekend being run in full.
Additionally, PokerStars has added $1m in guarantees to each of the three tournaments and additional freeroll qualifiers and satellites will be available to play to earn a seat at these events over the coming weeks.
Reschedule Of WCOOP Tournaments To 5th-6th November
The three WCOOP tournaments affected by the DDoS attack have now been rescheduled to the weekend of the 5th & 6th November and are as follows:
3 No Limit Hold'em Main Events ($109, $1,050, $10,300)
The 3 Pot Limit Omaha Main Events ($109, $1,050, $10,300)
The 3 Women's Events ($5.50, $22, $109)
Additionally, players from southern Europe that were competing in the Galactic main event also affected by the attack will not see the main event re-run, but instead an additional Sunday Millions tournament will be played on the 6th November for these customers.
PokerStars gave also announced that players affected adversely by the attack, such as those attempting to complete a Monthly Reward, will be compensated.
WCOOP 2022 Full Tournament Results To Date
The full list of tournament winners from the WCOOP 2022 are shown below.
Key – Tournament – Winner – Amount Won ($)
WCOOP 02-L: $5.50 NLHE [WCOOP Kickoff], $50K Gtd – Tunisianking – $6,542
WCOOP 02-M: $55 NLHE [WCOOP Kickoff], $200K Gtd – Jusbat – $32,255
WCOOP 02-H: $530 NLHE [WCOOP Kickoff], $350K Gtd Luck- PROF – $65,413
WCOOP 03-L: $22 NLHE [Progressive KO, Sunday Warm-Up], $175K Gtd – Tullio8 – $15,320
WCOOP 03-M: $215 NLHE [Progressive KO, Sunday Warm-Up], $500K Gtd – edyvpakistan – $50,848
WCOOP 03-H: $2,100 NLHE [Progressive KO, Sunday Warm-Up], $500K Gtd – markovitsus – $95,664
WCOOP 04-L: $109 NLHE [Sunday Million], $1M Gtd – jballa24 -$140,136
WCOOP 04-M: $1,050 NLHE, $1.25M Gtd – gettingpwned – $208,486
WCOOP 04-H: $10,300 NLHE [High Roller], $850K Gtd – cocojamb0 – $229,423
World Championship of Progressive KO NLHE: $5,200 NLHE, $1M Gtd – wizowizo – $240,029
WCOOP 05-L: $22 PLO, $50K Gtd – AnomnderRake – $9,298
WCOOP 05-M: $215 PLO, $125K Gtd – Senkel92 – $26,022
WCOOP 05-H: $2,100 PLO, $250K Gtd – fkiw – $56,203
WCOOP 06-L: $11 NLHE [6-Max], $100K Gtd – elpsycongr0 – $14,366
WCOOP 06-M: $109 NLHE [6-Max], $300K Gtd – O Vulgo – $48,252
WCOOP 06-H: $1,050 NLHE [6-Max], $400K Gtd – fearfightr – $73,425
WCOOP 07-L: $5.50 NLHE [Turbo, Progressive KO, Sunday Cooldown], $35K Gtd – jason873 – $3,716
WCOOP 07-M: $55 NLHE [Turbo, Progressive KO, Sunday Cooldown], $200K Gtd – dash4fun – $21,717
WCOOP 07-H: $530 NLHE [Turbo, Progressive KO, Sunday Cooldown], $325K Gtd – C. Darwin2 – $52,820
WCOOP 08-L: $55 NLHE [Progressive KO], $400K Gtd – trotmant – $47,269
WCOOP 08-M: $530 NLHE [Progressive KO], $500K Gtd – nomalice – $96,159
WCOOP 08-H: $5,200 NLHE [Progressive KO, High Roller], $500K Gtd – FutureofMe – $113,572
WCOOP 09-L: $22 HORSE, $25K Gtd – miad33 – $3,911
WCOOP 09-M: $215 HORSE, $50K Gtd – angrymoron – $10,896
WCOOP 09-H: $2,100 HORSE, $75K Gtd – RunGodlike – $33,300
WCOOP 10-L: $11 NLHE [Progressive KO], $80K Gtd – vivaodesemprego – $7,969
WCOOP 10-M: $109 NLHE [Progressive KO], $275K Gtd – robinho – $35,221
WCOOP 10-H: $1,050 NLHE [Progressive KO], $300K Gtd – Eccentric_BG – $59,827
WCOOP 11-L: $5.50 NLHE [Progressive KO], $70K Gtd – CurrD – $5,329
WCOOP 11-M: $55 NLHE [Progressive KO], $300K Gtd – JIZOINT – $33,137
WCOOP 11-H: $530 NLHE [Progressive KO], $350K Gtd – roo_400 – $58,743
WCOOP 12-L: $11 5-Card PLO8 [8-Max], $17.5K Gtd – 1bloodflood – $3,356
WCOOP 12-M: $109 5-Card PLO8 [8-Max], $40K Gtd – Sw33ney – $11,217
WCOOP 12-H: $1,050 5-Card PLO8 [8-Max], $85K Gtd – raiseeeeeeeeeee – $30,226
WCOOP 13-L: $109 NLHE [Super Tuesday], $400K Gtd – gGre1 – $64,221
WCOOP 13-M: $1,050 NLHE [Super Tuesday], $600K Gtd – PopAShush – $108,740
WCOOP 13-H: $10,300 NLHE [Super Tuesday High Roller], $650K Gtd – CPUrul0r – $201,971
WCOOP 14-L: $11 NL 2-7 Single Draw, $10K Gtd – golden191 – $1,635
WCOOP 14-M: $109 NL 2-7 Single Draw, $20K Gtd – Monica577 – $4,703
WCOOP 14-H: $1,050 NL 2-7 Single Draw, $50K Gtd – guilherme12 – $16,893
WCOOP 15-L: $22 NLHE [7-Max, Progressive KO], $200K Gtd – CerulCuStele – $17,101
WCOOP 15-M: $215 NLHE [7-Max, Progressive KO], $400K Gtd – Jakub_Odvar – $51,029
WCOOP 15-H: $2,100 NLHE [7-Max, Progressive KO], $325K Gtd – probirs – $79,728
WCOOP 16-L: $11 NLHE [Deep Stack], $100K Gtd – lgburlamaqui – $11,943
WCOOP 16-M: $109 NLHE [Deep Stack], $250K Gtd – DarkSkies21 – $47,325
WCOOP 16-H: $1,050 NLHE [Deep Stack], $200K Gtd – zelvavegas – $58,319
WCOOP 17-L: $22 NLHE [7-Max], $150K Gtd – willianortiz – $22,632
WCOOP 17-M: $215 NLHE [7-Max], $300K Gtd – Rajadanaativ – $50,026
WCOOP 17-H: $2,100 NLHE [7-Max], $375K Gtd – MakuFz – $74,796
World Championship of HORSE: $1,050, $100K Gtd – Chillolini – $24,500
WCOOP 18-L: $11 PLO, $35K Gtd – Demjanenko – $5,034
WCOOP 18-M: $109 PLO, $100K Gtd – KitCatPro – $17,354
WCOOP 18-H: $1,050 PLO, $200K Gtd – RunGodlike – $39,638
WCOOP 19-L: $5.50 NLHE, $50K Gtd – vagnerA2 – $7,109
WCOOP 19-M: $55 NLHE, $175K Gtd – babygabriiel – $25,428
WCOOP 19-H: $530 NLHE, $200K Gtd – Troll4You – $29,926
WCOOP 20-L: $5.50 NLHE, $35K Gtd – adem0w – $6,513
WCOOP 20-M: $55 NLHE, $150K Gtd – Prelub – $34,819
WCOOP 20-H: $530 NLHE, $275K Gtd – robinho – $54,418
WCOOP 21-L: $11 FLHE [6-Max], $10K Gtd – tablepanic – $1,817
WCOOP 21-M: $109 FLHE [6-Max], $20K Gtd – alligator14 – $3,933
WCOOP 21-H: $1,050 FLHE [6-Max], $40K Gtd – RuiNF – $18,048
WCOOP 22-L: $55 NLHE [Progressive KO, Thursday Thrill], $400K Gtd – Galochina10 – $43,355
WCOOP 22-M: $530 NLHE [Progressive KO, Thursday Thrill], $800K Gtd – Kkremate – $103,704
WCOOP 22-H: $5,200 NLHE [Progressive KO, Thursday Thrill High Roller], $650K Gtd – MarceloLG30 – $164,985
World Championship of Badugi: $1,050, $50K Gtd – alligator14 – $19,107
WCOOP 23-L: $11 Razz, $12.5K Gtd – pinguinho – $1,958
WCOOP 23-M: $109 Razz, $35K Gtd – gettingpwned – $6,116
WCOOP 23-H: $1,050 Razz, $70K Gtd – gangstachel9 – $22,750
WCOOP 24-L: $22 NLHE [6-Max], $80K Gtd – KingSouto – $12,075
WCOOP 24-M: $215 NLHE [6-Max], $175K Gtd – cocojamb0 – $35,546
WCOOP 24-H: $2,100 NLHE [6-Max], $250K Gtd – Grozzorg – $62,831
WCOOP 25-L: $5.50 NLHE [Turbo, Progressive KO], $30K Gtd – bigifunk.ua – $3,135
WCOOP 25-M: $55 NLHE [Turbo, Progressive KO], $150K Gtd – 0wnr00 – $17,090
WCOOP 25-H: $530 NLHE [Turbo, Progressive KO], $200K Gtd – fauzika1 – $46,829
WCOOP 26-L: $5.50 NLHE [Deep Stack], $50K Gtd – drope$tyle – $7,036
WCOOP 26-M: $55 NLHE [Deep Stack], $200K Gtd – resilienceguy – $35,887
WCOOP 26-H: $530 NLHE [Deep Stack], $250K Gtd – RuiNF – $48,267
WCOOP 27-L: $11 8-Game, $20K Gtd – NEBBI..REDUX – $3,004
WCOOP 27-M: $109 8-Game, $40K Gtd – FONBET_RULIT – $7,896
WCOOP 27-H: $1,050 8-Game, $75K Gtd – Dainiux – $18,458
WCOOP 28-L: $11 NLHE [Progressive KO], $150K Gtd – Dark Wiper – $9,027
WCOOP 28-M: $109 NLHE [Progressive KO], $500K Gtd – SerVlaMin – $54,292
WCOOP 28-H: $1,050 NLHE [Progressive KO], $600K Gtd – nomalice – $98,548
WCOOP 29-L: $11 FLO8 [8-Max], $15K Gtd – gabi98bac – $1,269
WCOOP 29-M: $109 FLO8 [8-Max], $40K Gtd – 4Kings_Hit – $7,249
WCOOP 29-H: $1,050 FLO8 [8-Max], $65K Gtd – Premove – $21,323
WCOOP 30-L: $22 NLHE, $100K Gtd – Eduardnho11 – $10,658
WCOOP 30-M: $215 NLHE, $175K Gtd – drew.derzh – $34,225
WCOOP 30-H: $2,100 NLHE, $250K Gtd – Kovalski1 – $54,796
WCOOP 31-L: $11 NLHE [5-Max, Turbo, Progressive KO], $50K Gtd – Blackpanthe5 – $4,511
WCOOP 31-M: $109 NLHE [5-Max, Turbo, Progressive KO], $175K Gtd – s.barros21 – $18,633
WCOOP 31-H: $1,050 NLHE [5-Max, Turbo, Progressive KO], $250K Gtd – neeno1990 – $35,849
WCOOP 32-L: $11 NLHE [Sunday Kickoff], $85K Gtd – Alex Shepel – $12,640
WCOOP 32-M: $109 NLHE [Sunday Kickoff], $250K Gtd – t4t0PAGAU – $44,439
WCOOP 32-H: $1,050 NLHE [Sunday Kickoff], $300K Gtd – Phemo – $65,443
WCOOP 33-L: $5.50 NLHE [Progressive KO, Sunday Warm-Up], $50K Gtd – Airdraken – $4,254
WCOOP 33-M: $55 NLHE [Progressive KO, Sunday Warm-Up], $300K Gtd – T0X16- – $30,702
WCOOP 33-H: $530 NLHE [Progressive KO, Sunday Warm-Up], $500K Gtd – luis_faria – $83,854
WCOOP 34-L: $109 NLHE [Sunday Million], $1.25M Gtd – Amauri410 – $121,669
WCOOP 34-M: $1,050 NLHE, $1.25M Gtd – Klyukvenniy – $158,637
WCOOP 34-H: $10,300 NLHE [High Roller], $850K Gtd – marjan1231 – $266,307
World Championship of 6-Max NLHE: $5,200, $750K Gtd – zcedrick – $139,090
WCOOP 35-L: $22 5-Card PLO, $50K Gtd – joocs – $7,615
WCOOP 35-M: $215 5-Card PLO, $100K Gtd – bustoville – $23,154
WCOOP 35-H: $2,100 5-Card PLO, $200K Gtd – BomPang – $55,303
WCOOP 36-L: $11 NLHE [7-Max, Progressive KO], $85K Gtd – Sburki – $8,335
WCOOP 36-M: $109 NLHE [7-Max, Progressive KO], $300K Gtd – hneves182 – $34,259
WCOOP 36-H: $1,050 NLHE [7-Max, Progressive KO], $300K Gtd – sebasñato – $60,806
WCOOP 37-L: $55 NLHE [Turbo, Progressive KO, Sunday Cooldown], $300K Gtd – Surfista013 – $35,186
WCOOP 37-M: $530 NLHE [Turbo, Progressive KO, Sunday Cooldown], $400K Gtd – marceloaziz – $67,853
WCOOP 37-H: $5,200 NLHE [Turbo, Progressive KO, Sunday Cooldown High Roller], $400K Gtd – WushuTM – $118,871
WCOOP 38-L: $22 NLHE [6-Max, Progressive KO], $250K Gtd – Emilohlsson – $19,472
WCOOP 38-M: $215 NLHE [6-Max, Progressive KO], $500K Gtd – berny9623 – $53,041
WCOOP 38-H: $2,100 NLHE [6-Max, Progressive KO], $400K Gtd – RuiNF – $122,653
World Championship of PLO8: $1,050, $100K Gtd – PaGaOVelhinho – $37,099
WCOOP 39-L: $11 Stud Hi/Lo, $10K Gtd – gudfaren – $1,980
WCOOP 39-M: $109 Stud Hi/Lo, $25K Gtd – ISmellToast – $6,581
WCOOP 39-H: $1,050 Stud Hi/Lo, $50K Gtd – holtekila – $18,354
WCOOP 40-L: $11 NLHE [7-Max, Progressive KO], $50K Gtd – Biter-PR – $6,219
WCOOP 40-M: $109 NLHE [7-Max, Progressive KO], $175K Gtd – mjw006 – $27,316
WCOOP 40-H: $1,050 NLHE [7-Max, Progressive KO], $200K Gtd – Eduardo850 – $41,819
WCOOP 41-L: $5.50 NLHE [Deep Stack], $40K Gtd – Fretitas – $6,602
WCOOP 41-M: $55 NLHE [Deep Stack], $175K Gtd – Anaheimteam – $28,214
WCOOP 41-H: $530 NLHE [Deep Stack], $300K Gtd – Partyliel – $59,502
WCOOP 42-L: $11 PLO [Progressive KO], $35K Gtd – IgorKhitrov – $3,875
WCOOP 42-M: $109 PLO [Progressive KO], $100K Gtd – 1LEE1 – $13,897
WCOOP 42-H: $1,050 PLO [Progressive KO], $175K Gtd – Fold Machiii – $42,691
WCOOP 43-L: $22 NLHE [Super Tuesday], $100K Gtd – T01010011 – $21,152
WCOOP 43-M: $215 NLHE [Super Tuesday], $275K Gtd – xrenanx182 – $64,515
WCOOP 43-H: $2,100 NLHE [Super Tuesday], $400K Gtd – drew.derzh – $96,913
World Championship of Heads-Up NLHE: $5,200, $200K Gtd – Naza114 – $103,500
WCOOP 44-L: $5.50 NLHE [7-Max, Progressive KO], $30K Gtd – peace&loove – $2,820
WCOOP 44-M: $55 NLHE [7-Max, Progressive KO], $175K Gtd – MrLuanMuller – $18,040
WCOOP 44-H: $530 NLHE [7-Max, Progressive KO], $300K Gtd – Ant1K1lller – $55,330
WCOOP 45-L: $55 NLHE [Midweek Freeze], $150K Gtd – BOOOOOM92 – $20,990
WCOOP 45-M: $530 NLHE [Midweek Freeze], $250K Gtd – aaurelio – $280,500
WCOOP 45-H: $5,200 NLHE [Midweek Freeze High Roller], $325K Gtd – Ebaaa11 – $102,566
World Championship of Razz: $1,050, $75K Gtd – alxbanana – $20,243
WCOOP 46-L: $11 FL Badugi [6-Max], $7.5K Gtd – 3PtYch – $1,461
WCOOP 46-M: $109 FL Badugi [6-Max], $15K Gtd –Bastelbastel – $3,830
WCOOP 46-H: $1,050 FL Badugi [6-Max], $35K Gtd –Mati312 – $14,125
WCOOP 47-L: $5.50 NLHE [6-Max], $20K Gtd –nuku1 – $2,209
WCOOP 47-M: $55 NLHE [6-Max], $100K Gtd – LeandroKoles – $18,183
WCOOP 47-H: $530 NLHE [6-Max], $175K Gtd – C. Darwin2 – $32,783
WCOOP 48-L: $11 NLHE, $75K Gtd – ca!0Las – $11,642
WCOOP 48-M: $109 NLHE, $200K Gtd – JersonKun – $40,683
WCOOP 48-H: $1,050 NLHE, $225K Gtd – mamamamama70 – $60,577
WCOOP 49-L: $22 PLO8, $30K Gtd – monopol – $5,653
WCOOP 49-M: $215 PLO8, $80K Gtd – shorti73 – $16,221
WCOOP 49-H: $2,100 PLO8, $149K Gtd – Gogac sniper – $44,265
WCOOP 50-L: $22 NLHE [Progressive KO, Thursday Thrill], $150K Gtd – denis474711 – $14,087
WCOOP 50-M: $215 NLHE [Progressive KO, Thursday Thrill], $400K Gtd – papan9_p$ – $42,885
WCOOP 50-H: $2,100 NLHE [Progressive KO, Thursday Thrill], $650K Gtd – eisenhower1 – $115,695
WCOOP 51-L: $109 8-Game, $50K Gtd – Xinkal93 – $10,320
WCOOP 51-M: $1,050 8-Game, $100K Gtd – sweems – $25,628
WCOOP 51-H: $10,300 8-Game [High Roller], $350K Gtd – Fresh_oO_D – $146,252
WCOOP 52-L: $55 NLHE [6-Max], $150K Gtd – ChizzyChrisi – $19,737
WCOOP 52-M: $530 NLHE [6-Max], $200K Gtd – elmerixx – $38,761
WCOOP 52-H: $5,200 NLHE [6-Max, High Roller], $375K Gtd – Sw33ney – $106,614
WCOOP 53-L: $11 NLHE [Turbo, Progressive KO], $100K Gtd – DinoliSpencer – $8,615
WCOOP 53-M: $109 NLHE [Turbo, Progressive KO], $250K Gtd – StrongQueenAA – $33,451
WCOOP 53-H: $1,050 NLHE [Turbo, Progressive KO], $275K Gtd – lordzefiro – $51,413
WCOOP 54-L: $22 NLHE [Deep Stack], $125K Gtd – ServeTheServant – $20,548
WCOOP 54-M: $215 NLHE [Deep Stack], $300K Gtd – madsamot – $49,415
WCOOP 54-H: $2,100 NLHE [Deep Stack], $200K Gtd – Naza114 – $62,131
WCOOP 55-L: $55 PLO, $50K Gtd – zippo-1337 – $10,424
WCOOP 55-M: $530 PLO, $100K Gtd – javel – $28,711
WCOOP 55-H: $5,200 PLO, $300K Gtd – jokkee_apart – $92,684
WCOOP 56-L: $5.50 NLHE [Progressive KO], $70K Gtd – AGGROAREK – $5,822
WCOOP 56-M: $55 NLHE [Progressive KO], $350K Gtd – LazyPiggy91 – $36,506
WCOOP 56-H: $530 NLHE [Progressive KO], $400K Gtd – ailee.shark – $73,163
WCOOP 57-L: $11 NL 5-Card Draw, $12.5K Gtd – Kaivosmies69 – $1,962
WCOOP 57-M: $109 NL 5-Card Draw, $20K Gtd – Eduardo850 – $4,405
WCOOP 57-H: $1,050 NL 5-Card Draw, $35K Gtd – Gerkyha – $17,327
WCOOP 58-L: $11 NLHE [4-Max, Progressive KO], $80K Gtd – V-MAX990 – $7,093
WCOOP 58-M: $109 NLHE [4-Max, Progressive KO], $175K Gtd – jancsi69 – $18,301
WCOOP 58-H: $1,050 NLHE [4-Max, Progressive KO], $150K Gtd – botteonpoker – $34,826
WCOOP 59-L: $22 NLHE [Turbo], $100K Gtd – TPABKOB1 – $14,888
WCOOP 59-M: $215 NLHE [Turbo], $200K Gtd – Faaaarst – $29,375
WCOOP 59-H: $2,100 NLHE [Turbo], $250K Gtd – Beriuzy – $57,609
WCOOP 60-L: $5.50 NLHE [Progressive KO], $60K Gtd – Never Locked – $4,792
WCOOP 60-M: $55 NLHE [Progressive KO], $250K Gtd – mHepox98 – $26,454
WCOOP 60-H: $530 NLHE [Progressive KO], $300K Gtd – ContraSpemSper0 – $53,601
WCOOP 61-L: $22 NLHE [Sunday Warm-Up], $175K Gtd – J3System – $29,029
WCOOP 61-M: $215 NLHE [Sunday Warm-Up], $500K Gtd – manuverd0n – $89,860
WCOOP 61-H: $2,100 NLHE [Sunday Warm-Up], $500K Gtd – Eleres88 – $112,617
WCOOP 62-L: $55 NLHE [Progressive KO, Mini Sunday Million], $600K Gtd – JonzStars – $59,141
WCOOP 62-M: $530 NLHE [Progressive KO, Sunday Million], $1M Gtd – khalifaman00 – $171,885
WCOOP 62-H: $5,200 NLHE [Progressive KO, Titans], $650K Gtd – Internett93o – $173,293
World Championship, Women's Event: $530 NLHE $65K Gtd – Sjlot – $15,886
WCOOP 63-L: $22 NLO8 [Progressive KO], $50K Gtd – Avodistak – $5,044
WCOOP 63-M: $215 NLO8 [Progressive KO], $80K Gtd – fronk_donk – $14,574
WCOOP 63-H: $2,100 NLO8 [Progressive KO], $150K Gtd – wnbgambler – $53,657
WCOOP 64-L: $22 NLHE [6-Max], $100K Gtd – kovalalexroman – $16,792
WCOOP 64-M: $215 NLHE [6-Max], $250K Gtd – pauL€FauL – $46,988
WCOOP 64-H: $2,100 NLHE [6-Max], $275K Gtd – Wildace_hun – $64,453
WCOOP 65-L: $5.50 NLHE [7-Max, Turbo, Progressive KO, Sunday Cooldown], $40K Gtd – stawal8 – $3,220
WCOOP 65-M: $55 NLHE [7-Max, Turbo, Progressive KO, Sunday Cooldown], $250K Gtd – EV0ll0VE – $23,335
WCOOP 65-H: $530 NLHE [7-Max, Turbo, Progressive KO, Sunday Cooldown], $350K Gtd – LoosControl – $61,890
WCOOP 66-L: $55 NLHE, $500K Gtd – ZAR84 – $52,938
WCOOP 66-M: $530 NLHE, $650K Gtd – T0X16- $95,500
WCOOP 66-H: $5,200 NLHE, $700K Gtd – cocojamb0 – $160,277
World Championship of 8-Game: $2,100, $100K Gtd – roo_400 – $41,464
WCOOP 67-L: $11 6+ Hold'em [6-Max], $20K Gtd – SMACKIBONK – $3,387
WCOOP 67-M: $109 6+ Hold'em [6-Max], $25K Gtd – Filurn – $5,576
WCOOP 67-H: $1,050 6+ Hold'em [6-Max], $35K Gtd – pads1161 – $17,445
WCOOP 68-L: $11 NLHE, $60K Gtd – j8_diego – $8,532
WCOOP 68-M: $109 NLHE, $200K Gtd – DorflexBr – $31,199
WCOOP 68-H: $1,050 NLHE, $225K Gtd – eisenhower1 – $47,880
WCOOP 69-L: $5.50 NLHE [7-Max, Progressive KO], $40K Gtd – MADnesS100 – $3,871
WCOOP 69-M: $55 NLHE [7-Max, Progressive KO], $200K Gtd – S.FILTH – $25,633
WCOOP 69-H: $530 NLHE [7-Max, Progressive KO], $300K Gtd – G1a1u1s1s – $54,328
WCOOP 70-L: $5.50 PLO8, $15K Gtd – lottokinga1 – $1,797
WCOOP 70-M: $55 PLO8, $50K Gtd – Dethlefsen – $8,750
WCOOP 70-H: $530 PLO8, $100K Gtd – Senkel92 – $20,155
WCOOP 71-L: $215 NLHE [Super Tuesday], $350K Gtd – extasyman – $67,561
WCOOP 71-M: $2,100 NLHE [Super Tuesday], $400K Gtd – Anjeyyy – $111,090
WCOOP 71-H: $25,000 NLHE [Super High Roller], $1M Gtd – fish2013 – $426,749
WCOOP 72-L: $22 FL 2-7 Triple Draw, $12.5K Gtd – 14Sebas°°/M – $2,730
WCOOP 72-M: $215 FL 2-7 Triple Draw, $30K Gtd – youre – $7,220
WCOOP 72-H: $2,100 FL 2-7 Triple Draw, $65K Gtd – Naza114 – $32,231
WCOOP 73-L: $11 NLHE [6-Max, Progressive KO], $50K Gtd – PokercistDD – $5,735
WCOOP 73-M: $109 NLHE [6-Max, Progressive KO], $175K Gtd – matheusttcm – $24,484
WCOOP 73-H: $1,050 NLHE [6-Max, Progressive KO], $400K Gtd – luckyfish89 – $72,615
WCOOP 74-L: $11 HORSE, $12.5K Gtd – uraqx – $1,655
WCOOP 74-M: $109 HORSE, $30K Gtd – NahkaHuora – $6,860
WCOOP 74-H: $1,050 HORSE, $60K Gtd – WhatIfGod – $20,786
WCOOP 75-L: $11 NLHE [Progressive KO], $150K Gtd – fejes1988 – $10,520
WCOOP 75-M: $109 NLHE [Progressive KO], $500K Gtd – Dreamwalker228 – $46,277
WCOOP 75-H: $1,050 NLHE [Progressive KO], $600K Gtd – Speedpokah – $101,009
WCOOP 76-L: $22 5-Card NLO8, $30K Gtd – pinguinho – $4,631
WCOOP 76-M: $215 5-Card NLO8, $75K Gtd – WTFOMFGOAO – $13,774
WCOOP 76-H: $2,100 5-Card NLO8, $175K Gtd – robc1978 – $42,684
WCOOP 77-L: $11 NLHE [4-Max], $60K Gtd – Zeifod – $7,257
WCOOP 77-M: $109 NLHE [4-Max], $150K Gtd – hownorez – $24,614
WCOOP 77-H: $1,050 NLHE [4-Max], $200K Gtd – Graftekkel – $41,208
WCOOP 78-L: $11 NLHE [6-Max], $75K Gtd – RuiNF – $10,590
WCOOP 78-M: $109 NLHE [6-Max], $225 Gtd –0pp0rtunity – $29,702
WCOOP 78-H: $1,050 NLHE [6-Max], $250K Gtd – SerVlaMin – $59,020
WCOOP 79-L: $5.50 PLO [Progressive KO], $20K Gtd – crazybombs – $1,981
WCOOP 79-M: $55 PLO [Progressive KO], $85K Gtd – Vakio¤Ässä – $9,984
WCOOP 79-H: $530 PLO [Progressive KO], $175K Gtd – MAMbl4 – $29,031
WCOOP 80-L: $109 NLHE [Progressive KO, Thursday Thrill], $400K Gtd – GermanKyiv – $33,614
WCOOP 80-M: $1,050 NLHE [Progressive KO, Thursday Thrill], $600K Gtd – Gandalf MR – $117,625
WCOOP 80-H: $10,300 NLHE [Progressive KO, Thursday Thrill High Roller], $650K Gtd – Malaka$tyle – $285,233
World Championship of NL 2-7 Single Draw: $1,050, $65K Gtd – ISmellToast – $20,197
WCOOP 81-L: $22 8-Game [8-Max], $25K Gtd – matlok32 – $3,396
WCOOP 81-M: $215 8-Game [8-Max], $40K Gtd – Dainiux – $10,504
WCOOP 81-H: $2,100 8-Game [8-Max], $80K Gtd – Senkel92 – $28,085
WCOOP 82-L: $22 NLHE, $85K Gtd – ipop0601 – $14,241
WCOOP 82-M: $215 NLHE, $200K Gtd – gremistaAK – $37,245
WCOOP 82-H: $2,100 NLHE, $300K Gtd – RUMUKULUS – $64,257
WCOOP 83-L: $11 NLHE [7-Max, Turbo, Progressive KO], $50K Gtd – deanjlfc – $4,765
WCOOP 83-M: $109 NLHE [7-Max, Turbo, Progressive KO], $200K Gtd – I Can Dewey It – $21,171
WCOOP 83-H: $1,050 NLHE [7-Max, Turbo, Progressive KO], $250K Gtd – pampa27 – $62,478
WCOOP 84-L: $11 NLHE [Deep Stack], $75K Gtd – Mr.Almighty – $10,662
WCOOP 84-M: $109 NLHE [Deep Stack], $200K Gtd – genkigoat – $30,033
WCOOP 84-H: $1,050 NLHE [Deep Stack], $175K Gtd – BigFudge95 – $42,934
WCOOP 85-L: $11 Stud, $7.5K Gtd – Sr Madruga29 – $990
WCOOP 85-M: $109 Stud, $25K Gtd – Dainiux – $4,869
WCOOP 85-H: $1,050 Stud, $60K Gtd – Skint Paddy – $22,929
WCOOP 87-L: $11 NLO8, $20K Gtd – juegoimaginado – $2,991
WCOOP 87-M: $109 NLO8, $40K Gtd – FONBET_RULIT – $8,287
WCOOP 87-H: $1,050 NLO8, $100K Gtd – PRISON MIKE – $23,897
WCOOP 88-L: $11 NLHE [6-Max, Turbo], $60K Gtd – sandilaulau – $10,657
WCOOP 88-M: $109 NLHE [6-Max, Turbo], $150K Gtd – doncosti17 – $30,833
WCOOP 88-H: $1,050 NLHE [6-Max, Turbo], $200K Gtd – roo_400 – $48,887
WCOOP 89-L: $22 NLHE [Turbo, Progressive KO], $100K Gtd – jokkee_apart – $10,931
WCOOP 89-M: $215 NLHE [Turbo, Progressive KO], $225K Gtd – KAgoulAKboul – $32,304
WCOOP 89-H: $2,100 NLHE [Turbo, Progressive KO], $250K Gtd – Beriuzy – $76,348
WCOOP 96-L: $11 NLHE [Progressive KO, Series Saver], $175K Gtd – vs_mal_tv – $13,665
WCOOP 96-M: $109 NLHE [Progressive KO, Series Saver], $700K Gtd – JepsP – $78,763
WCOOP 96-H: $1,050 NLHE [Progressive KO, Series Saver], $1M Gtd – B4NKR0LL3R – $173,426
WCOOP 01-L: $5.50 NLHE [Phase 2], $500K Gtd – jcarlos_25 – $47,434
WCOOP 01-M: $22 NLHE [Phase 2], $600K Gtd – bounty.hunter63 – $75,011
WCOOP 01-H: $109 NLHE [Phase 2], $1M Gtd – Nethos – $125,003
WCOOP 97-L: $55 NLHE [Turbo ME 2nd Chance], $250K Gtd – sansaorafael – $38,979
WCOOP 97-M: $530 NLHE [Turbo ME 2nd Chance], $300K Gtd – mrAndreeew – $74,614
WCOOP 97-H: $5,200 NLHE [Turbo ME 2nd Chance], $400K Gtd – MissOracle – $130,416
WCOOP 98-L: $11 NLHE [Turbo], $50K Gtd – Knoxvilleden – $8,533
WCOOP 98-M: $109 NLHE [Turbo], $175K Gtd – Pablos701 – $33,279
WCOOP 98-H: $1,050 NLHE [Turbo], $200K Gtd – trade32 – $51,155
WCOOP 99-L: $22 NLHE [Super Tuesday], $100K Gtd – Fretitas – $17,272
WCOOP 99-M: $215 NLHE [Super Tuesday], $250K Gtd – AmazingPlay9 – $43,042
WCOOP 99-H: $2,100 NLHE [Super Tuesday], $400K Gtd – Beriuzy – $79,450
WCOOP 100-L: $11 NLHE/PLO [6-Max], $20K Gtd – 7heavenx – $1,850
WCOOP 100-M: $109 NLHE/PLO [6-Max], $60K Gtd – sokoban4ik – $10,410
WCOOP 100-H: $1,050 NLHE/PLO [6-Max], $85K Gtd – gavz101 – $23,032
WCOOP 101-L: $5.50 NLHE [Heads-Up, Turbo, Progressive Total KO, Zoom], $60K Gtd – Mobbideep – $7,213
WCOOP 101-M: $55 NLHE [Heads-Up, Turbo, Progressive Total KO, Zoom], $200K Gtd – HU_Master789 – $21,840
WCOOP 101-H: $530 NLHE [Heads-Up, Turbo, Progressive Total KO, Zoom], $250K Gtd – pAYtAXiSnICE – $50,498
WCOOP 102-L: $55 NLHE [Final Freeze], $150K Gtd – Sury8E – $22,844
WCOOP 102-M: $530 NLHE [Final Freeze], $200K Gtd – Joker171979 – $37,528
WCOOP 102-H: $5,200 NLHE [Final Freeze], $400K Gtd – Ti0373 – $98,453
WCOOP 103-L: $11 PLO, $30K Gtd – markan030700 – $4,383
WCOOP 103-M: $109 PLO, $85K Gtd – robc1978 – $15,749
WCOOP 103-H: $1,050 PLO, $175K Gtd – anonymoustruts – $36,500
WCOOP 104-L: $5.50 NLHE [7-Max, Hyper-Turbo, Progressive KO, Series Wrap-Up], $40K Gtd – 1nallingyo – $3,756
WCOOP 104-M: $55 NLHE [7-Max, Hyper-Turbo, Progressive KO, Series Wrap-Up], $125K Gtd – stpokered – $14,546
WCOOP 104-H: $530 NLHE [7-Max, Hyper-Turbo, Progressive KO, Series Wrap-Up], $125K Gtd – flerrehuve – $27,833