Early in September, Poker Life podcaster Joey Ingram welcomed the polarising poker professional Bryn Kenney onto the show to specifically address a number of cheating allegations that had surfaced earlier this year.
Kenney, had largely avoided talking about the controversies but broke his silence in an interview with PokerNews' Sarah Herring back in April.
However, many in the poker community felt like Herring held back on putting some of the more difficult questions to Kenney and that she had given the poker professional something of an easy ride with her line of questioning.
It was hoped that Ingram would perhaps ask some of the difficult questions that had been avoided in the previous interview, and indeed he did.
However, Kenney's responses once again left more questions than answers for the watching audience.
What's The Story Of The Bryn Kenney Cheating Allegations?
The background to this story begins in April 2022, when American poker professional Martin Zamani appeared on the Doug Polk broadcast, during which he made some incredible, alarming and very weird accusations about Kenney.
Zamani accused Kenney of being the head of what poker news termed "a cult-like online poker cheating operation' on the popular poker platform GGPoker.
The interview followed Zamani's explosive Tweet claiming Kenney was cheating by using horse, i.e. players that are staked by Kenney and forced to collude and play in a certain way in tournaments and that Kenney had used real-time assistance (RTA) tools to improve his performance in online tournaments artificially.
However, the Doug Polk interview revealed a long and somewhat strange (and worrying) list of accusations made by Zamani, who claimed his revelations were his 'mea culpa' and that he wanted to come clean about what was happening.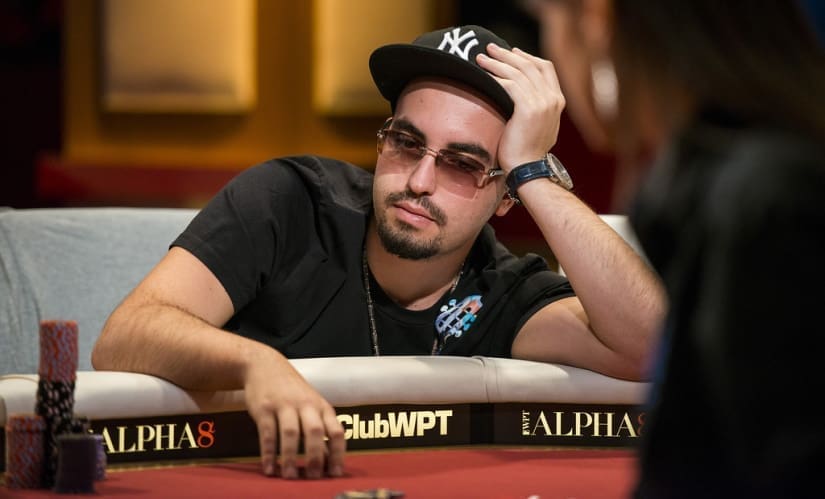 What Was Kenney Accused Of?
Specifically, Zamani accused Kenney of:
Hiring 'horses' to work as a team and to collude on online poker games. (Zamani admitted to being part of that group of players which he claimed cheated players out of millions of dollars).
Asking horses to ghost players in the tournament.
Ordering horses to use banned RTA tools to play maximally.
If horses did not perform as requested, they would be axed from the team.
Being able to view the screen of Zamani when Zamani was playing on the GG Poker Client
Kenney was also accused of setting up Lauren Roberts as a whale and had others in his team target her to win her money.
However, what was perhaps more troubling was Zamani's accusations of Kenney forcing certain lifestyle choices and practices upon the players he had adopted into his scheme. That included:
Forcing horses to adopt a vegan diet.
To make lifestyle changes that Kenney approved of.
To do as they were told by Kenney or risk being removed from the group
Most concerning was Zamani's assertion that Kenney asked his players to visit a shaman for a ritual called Kambo, where frog poison is administered to a blistered and open wound on the players body.
Zamani revealed that he did not follow-through with the Kambo ritual and he also admitted that he was high during Polk's podcast and he offered little, if anything, by means of evidence to back up his strange claims.
But interestingly, host Doug Polk revealed that Kenney's legal team had contacted him ahead of the Zamani podcast interview to state that if any "misinformation is spread and negatively affects him (Kenney)" then they would proceed with legal action.
Ingram Interviews Kenney
After Kenney's first interview with Sarah Herring didn't really answer a great deal about the accusations levelled at him, Joey Ingram's interview was eagerly anticipated by those in the wider poker community.
Unsurprisingly, Kenney rebutted all of Zamani's comments and qualified some of the more unusual aspects of Zamani's initial claims.
Specifically, Kenney stated the following:
While Kenney admitted to undertaking the Kamba ritual himself, and to recommending it to Zamani, he denied that it was a requirement for the player to be backed by Kenney.
Kenney claimed that his 'horses' were nothing of the sort and that he has backed hundreds of players previously without placing any requirements or demands upon them.
As to Zamani's claims of being forced to lead a certain lifestyle, Kenney said that while he recommended certain lifestyle changes, such as eating a certain diet and practising yoga, this advice was a recommendation only, not a requirement for backing, and it was offered with the sole intention of improving the players poker results.
Kenney claimed he never asked any players to collude, ghost or play soft at any point, despite there being text messages that seem to contradict this.
He denied setting Lauren Roberts up as a whale and claimed instead that she owed him money and that he had never staked her.
Questions Answered From Audience Via Chat
Kenney also moved to answer some questions directed to him in chat by host Ingram in which he stated that:
Despite rumours to the contrary, Kenney has not been banned from Triton Poker events.
He refuted any allegations concerning collusion in satellites and other games on GGPoker.
Kenney revealed he staked Jason Koon in the past. Koon is now a member of the Poker Integrity Council and a GGPoker ambassador.
He said a promised 100x return on investment in his new online poker site was an opinion he held, rather than a guarantee.
However, with viewers asking Ingram to reference so many questions, a number of issues were not covered in the interview, notably the Team Viewer mentioned by Zamani and when answering a number of questions, Kenney's attempts to deflect the question into a different issue was frustrating for those watching on.
Zamani was in the chat room during the interview and viewers asked for Ingram to admit Zamani onto the show, a request he declined, though he did offer to host a discussion between the two in future, an option which Kenney turned down stating that he didn't see the point in doing so and that "the guy [Zamani] has clearly lied about many things".
Disappointed Reaction
While Kenney may feel like he addressed key issues in the interview, those watching on were left disappointed in how he answered many of the key questions directed to him.
Comments included: "This guy won't admit anything" and "Bryn is deflecting and hiding".
Other comments were more amusing in nature.
Kenney has stated that the accusations made have made him more aware of his situation.
"It's helped me to grow and maybe see some blind spots I might not necessarily have been seeing," he stated regarding the controversy.
With Kenney now focusing his energies on the release of his new site 4Poker, the fallout, and the truth, if any, behind these accusations may not be known for some time.