What You Need To Know About Bet365 Bet Types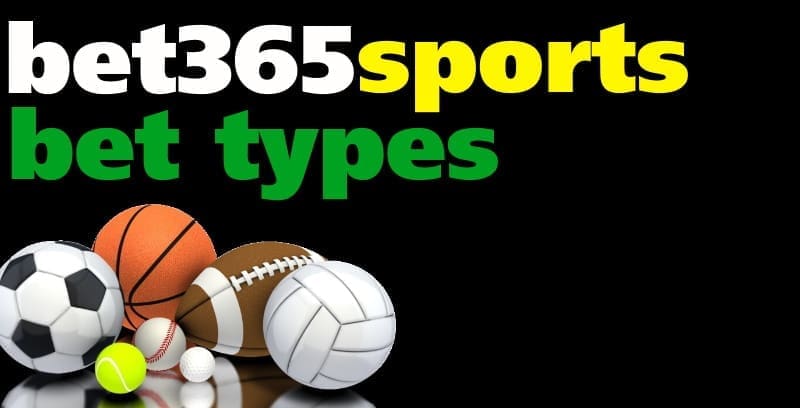 The Bet365 Online Sportsbook is home to a large selection of different types of bets giving punters plenty of options in making whatever type of wager they would like. But with so many options available to sports bettors, it can all get a bit confusing.
On this page, we will break down some of the most popular — or difficult to understand — types of sports bets available at the Bet365 Online Sportsbook.
Keep checking this space for more information, including in-depth tutorials and guides on Bet365 bet types.
Updated: October 5th, 2021
Bet365 bet types
The Bet365 sportsbook offers punters a nearly endless amount of wagering options. Here are some of the most notable.
Bet365 accumulators
Accumulators are known by a variety of terms such as parlays, bet365 multiples and "accas," a shortened version of the term. An accumulator bet is when a sports bettor adds two or more selections to their bet slip as part of the same wager.
Given that all elements of the wager must win in order for a payout, odds and winnings can quickly increase the more betting lines you had to your slip.
Accumulator example: Betting £100 a team to win at 1.83 odds and another team in a different game at 1.83. Both teams would need to win their game to win £265.46, which includes your original £100 stake.
Banker bets
The bet365 banker bets are a less common, but still popular form of a multiple selection bet. What makes banker bets different from other multiple bet is that you must select part of the bet as a "banker."
Unlike a multiples bet, not all selections of a banker bet must win, however, the part of the bet that you select as a "banker" must win.
Moneyline bets
bet365 moneyline wagers are among the most simple and straightforward types of wagers. A moneyline bet is typically a straight line wager on whether a team will win a game/match or event.
Moneyline betting example: You see one team to win at 1.83 whereas their opponent may be at 2.0. The gap between each of the money line bets is called the juice. If you bet £100 on a team to win at 1.83, you would win £83 for a total of £183 paid back to you.
Spread betting
With spread betting, a betting line is typically set that either adds or subtracts points from a team's score. Generally speaking, the goal of a spread is set so that, ideally, an equal amount of betting takes place on each side. Spread betting is particularly popular in basketball and American football.
Spread betting example: New England Patriots -7.5 against the Minnesota Vikings. When betting on the New England Patriots, they must win the game by at least 7.5 points (8 points in practice) for you to win your bet.
Over/unders
In over/under bets, a punter will place a wager on whether a specific game stat will go "over" or "under" the total. The most common situation where you will see over/unders are for total points scored between two teams.
In many cases, the over/under is set so there is an equal chance of either side of the bet hitting.
You might see an o/u set for 140.5 in a basketball game with odds of 1.83 regardless of what side you bet. The result of the bet will then be determined by the combined score in the game.
Over/under example: 2.5 Goals over/under, selecting the over at 1.90. A punter bets £100 by selecting the over of 2.5. If the match sees more than 2.5 goals (3 goals), they will win £190.91.
Prop bets
Short for "proposition bet," a prop bet can generally be thought of as a wager not tied to the outcome of the game. Prop bets can be on nearly anything from whether a team will score a goal during a game, whether a red card will be given to odds on a specific player scoring a goal.
Prop bet example: Arsenal 101.0 to win English Premier League outright. A punter betting £100 would win £10,100, which includes their original £100 stake.