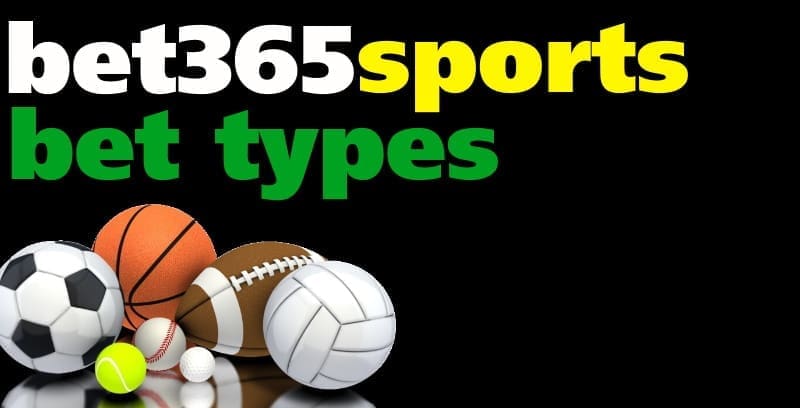 The Bet365 Online Sportsbook is home to a large selection of different types of bets giving punters plenty of options in making whatever type of wager they would like. But with so many options available to sports bettors, it can all get a bit confusing.
On this page, we will break down some of the most popular — or difficult to understand — types of sports bets available at the Bet365 Online Sportsbook.
Keep checking this space for more information, including in-depth tutorials and guides on Bet365 bet types.
Updated: March 1, 2023
Bet365 bet types
The Bet365 sportsbook offers punters a nearly endless amount of wagering options. Here are some of the most notable.
Bet365 accumulators
Accumulators are known by a variety of terms such as parlays, bet365 multiples and "accas," a shortened version of the term. An accumulator bet is when a sports bettor adds two or more selections to their bet slip as part of the same wager.
Given that all elements of the wager must win in order for a payout, odds and winnings can quickly increase the more betting lines you had to your slip.
Accumulator example: Betting £100 a team to win at 1.83 odds and another team in a different game at 1.83. Both teams would need to win their game to win £265.46, which includes your original £100 stake.
Banker bets
The bet365 banker bets are a less common, but still popular form of a multiple selection bet. What makes banker bets different from other multiple bets is that you must select part of the bet as a "banker."
Unlike a multiples bet, not all selections of a banker bet must win, however, the part of the bet that you select as a "banker" must win.
Each-way bets
One of the most popular bets with punters is the each way bet, a wager that allows you to win in two different ways — either by your selection winning or by placing. The bet is a particular favorite among football and horse racing fans.
The odds for the "win" portion of the bet are the same as a standard bet, while the "place" portion of the bet is a fraction of the win bet, often between 1/5th and 1/2th of the win wager. If your selection "wins" you would not only be paid out on the win but the place portion of the wager.
Each way bet example: Liverpool 8:1 (or 9.0 in decimal odds) to win the Premier League OR 4:1 (or 5.0) to place 2nd in the Premier League. You can win in two ways: If Liverpool wins, you win at 8:1 odds. If Liverpool comes in 2nd you win at 4:1 odds.
Top Finishers bets
As the name suggests, Top Finishers bets are wagers where you put money on teams or individuals to place in the top x of the event or game. The bet type is most common in sports with tournaments, leagues or events such as football, tennis, golf and horse racing.
The most common place spots include Top 5, Top 10 and Top 20. The Top Finishers Bet is similar to the place portion of an Each-Way bet but differs in that there is no extra payout for the selection winning.
Top Finishers bet example: Golfer is 15/4 (4.75 in decimal odds) to place in the top 5 of a golf tournament. Should the golfer finish in the top five, you would win the bet.
Bet365 Bet Builder
A Bet Builder bet allows you to combine different selections from a single sporting fixture into a single bet, in much the same way as you can add several fixtures to your bet slip when place an accumulator bet. The main difference, however, is that with a Bet Builder bet, all the selections must be made from the same fixture or event.
Bet Builder example: In the Preston vs Liverpool match, three bets are added to the Bet Builder: Divock Origi to score anytime in the match, Liverpool to score over two goals and the 2nd half with the most goals a for a total payout of 5/1. All selections of the bet must win.
Moneyline bets
bet365 moneyline wagers are among the most simple and straightforward types of wagers. A moneyline bet is typically a straight line wager on whether a team will win a game/match or event.
Moneyline betting example: You see one team to win at 1.83 whereas their opponent may be at 2.0. The gap between each of the money line bets is called the juice. If you bet £100 on a team to win at 1.83, you would win £83 for a total of £183 paid back to you.
Spread betting
With spread betting, a betting line is typically set that either adds or subtracts points from a team's score. Generally speaking, the goal of a spread is set so that, ideally, an equal amount of betting takes place on each side. Spread betting is particularly popular in basketball and American football.
Spread betting example: New England Patriots -7.5 against the Minnesota Vikings. When betting on the New England Patriots, they must win the game by at least 7.5 points (8 points in practice) for you to win your bet.
Over/unders
In over/under bets, a punter will place a wager on whether a specific game stat will go "over" or "under" the total. The most common situation where you will see over/unders are for total points scored between two teams.
In many cases, the over/under is set so there is an equal chance of either side of the bet hitting.
You might see an o/u set for 140.5 in a basketball game with odds of 1.83 regardless of what side you bet. The result of the bet will then be determined by the combined score in the game.
Over/under example: 2.5 Goals over/under, selecting the over at 1.90. A punter bets £100 by selecting the over of 2.5. If the match sees more than 2.5 goals (3 goals), they will win £190.91.
Prop bets
Short for "proposition bet," a prop bet can generally be thought of as a wager not tied to the outcome of the game. Prop bets can be on nearly anything from whether a team will score a goal during a game, whether a red card will be given to odds on a specific player scoring a goal.
Prop bet example: Arsenal 101.0 to win English Premier League outright. A punter betting £100 would win £10,100, which includes their original £100 stake.
Bet365 Bet Types FAQ


The Bet365 Bet Builder allows you to create your own customize bet in an easy way when wagering on soccer, tennis and basketball.
You can build your own bet by selecting the "Bet365 Builder" tab after clicking on a sport. You will then be able to make up to 12 selections to create your own personal bet.

New customers who sign-up to Bet365 Sport are eligible to receive a Bet 365 free bet of up to £50 if you are in the United Kingdom. Players outside of the UK can get up to £100 in Bet Credits. Additional terms and conditions apply.

Deciding on the type of market to bet on depends on a variety of factors including personal preference, finding the best odds, and betting on a market or bet type that you are familiar with.
Many sport fans enjoy singles, point spreads or moneylines as they are the most basic form of wagering and are easiest to understand. Accumulators are also popular with punters as they provide bettors with a chance at a big score, albeit at long odds.
The best piece of advice is to make a selection of small bets that interest you to find one that you enjoy the most, and ideally is the most profitable.