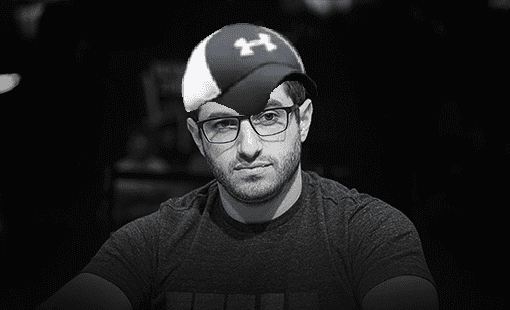 Poker pro Phil Galfond has recently made headlines with the Galfond Challenge: a series of heads-up poker matches with large side bets, designed so that the tables at RunItOnce.eu get used every once in a while.
Galfond has been publicly negotiating terms with a variety of potential opponents, but BonusCodePoker has exclusively learned that one noteworthy poker pro has come out of hiding to step up to the plate: Mike Postle.
The following is a transcript of a conversation between Galfond and Postle, which we got our hands on thanks to a bored RunItOnce customer service rep.
Galfond: Not gonna lie… pretty surprised to see you're interested. What terms are you thinking?

Postle: I don't know exactly but I know I want to play live and we need to have our choice of hats.

Galfond: You haven't given any thought to what you'd want to play?

Postle: I've mostly just given thought to which hat I'm wearing.

Galfond: Would you play PLO?

Postle: I would play PLO if there are hats.

Galfond: Hats.

Postle: Yes. Hats.
It goes on like that for a while, but ultimately Galfond declined Postle's offer and ended the conversation on the grounds that "this is getting too weird."
We didn't reach out to Galfond to comment because we didn't want to waste his time, and when we reached out to Postle he was only open to an interview if we wore hats.