Tonight is the biggest night for College Football fans as the final game of the 2022/23 season is contested, the National Championship game.
As always, bet365 Sport is right on point when it comes to offering a range of pre-match and In Play bets on the college football playoff final tonight and head on over to the site to see what great bets they have on offer once you've finished reading this article!
Let's kick off our countdown to tonight's game with a look at how the College Playoffs have developed, with a focus on what has happened since 2014.
The College Playoffs National Championship
In the early years of college football, there was no mechanism to decide a National Champion via on field play and for many years, votes were cast by reporters and experts on which team were deserving of the National Champions tag, but it was often a contentious decision.
Incredibly, the National Polls were in force from 1869 to 1991, and then in 1992 the College Football Bowl Coalition came into being, with the aim of deciding the National Champion between the two best teams of the year, as well as high-quality bowl games for other member conference Champions.
This scenario lasted three years before the Bowl Alliance took over, followed by the Bowl Championship series which lasted from 1998 to 2013.
However, in each of those three cases, teams were still reliant on a mix of computer calculations and national poll rankings to determine which two teams met in the National Championship game, and often teams with stronger records, playing in a supposedly weaker league, were omitted.
From 2014, the College Football Playoffs took over and for the first time, teams had to win their way to the National Championship game. The top four ranked teams in the Nation would be seeded into a Bowl game which also acted as a semi-final (Peach Bowl and Fiesta Bowl) and the winners of the two Bowl games would then contest the final.
There are ongoing discussions about extending the number of teams competing in this still further.
College Playoff National Champions
Since 2014, there have been eight College Playoff Final National Champions, with five teams winning the title in that time.
The winner for each year is shown below:
2014/15 – Ohio State 42-20 Oregon
2015/16 – Alabama 45-40 Clemson
2016/17 – Clemson 35-31 Alabama
2017/18 – Alabama 26-23 Georgia (OT)
2018/19 – Clemson 44-16 Alabama
2019/20 – LSU 42-25 Clemson
2020/21 – Alabama 52-24 Ohio State
2021/22 – Georgia 33-18 Alabama
2022/23 – Georgia v TCU
Alabama hold the record with six final appearances (3 wins and 3 defeats) with Clemson making four appearances in the flnal (2 wins, 2 defeats). Ohio State has 1 win and a defeat from 2 appearances, the same as Georgia ahead of this year's final.
Oregon and LSU are the only two other teams to appear in a final, losing and winning their games respectively.
The 2022/23 College Playoff Final Preview
Game – TCU Horned Frogs (Big 12) v Georgia Bulldogs (SEC)
Venue – SoFi Stadium, Inglewood, California.
Kick Off – 12.30am – Tue 10th Jan 2023
Referee – Jeff Heaser
Betting Odds – Georgia 1/5 favourites, TCU – 15/4 (with bet365 Sport)
Handicap – Georgia -13, TCU +13
How Each Team Reached The College Football Playoff Final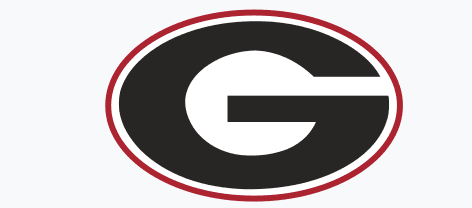 Georgia
Conference – SEC
Nickname – Bulldogs
Head Coach – Kirby Smart (7th year)
2021/22 Season Record – 14-1 (National Champions)
2022/23 Season Record – 14-0
AP Ranking – No 1
National Championships – 3 (1942, 1980, 2021)
Conference Championships – 16 (SAA 1896, SEC – 1942, 1946, 1948, 1959, 1966, 1968, 1976, 1980, 1981, 1982, 2002, 2005, 2017, 2022)
Post 2014 Playoff Appearances – 3 (5-2), (2017, 2021, 2022)
2022/23 Roster – Key Players
Offense – Stetson Bennett (QB), Kenny McIntosh (RB), Brock Bowers (TE), Sedrick Van Pran (C), Ladd McConkey, Kearis Jackson, Marcus Rosemy-Jacksaint (WR)
Defense – Zion Logue (NT), Jalen Carter (DE), Kelee Ringo, Kamari Lassiter (CB), Malaki Starks, Chris Smith (S), Smael Mondon, Robert Beal Jr (LB)
2022/23 Season Results
V Oregon (15) – W 49-3
V Samford – W 33-0
@ South Carolina (20) – W 48-7
V Kent State – W 39-22
@ Missouri – W 26-22
V Auburn – W 42-10
V Vanderbilt – W 55-0
V Florida – W 42-20
V Tennessee (6) – W 27-13
@ MS State (24) – W 45-19
@ Kentucky – W 16-6
V Georgia Tech – W 37-14
SEC Championship Game – V LSU (16) – W 50-30
2022/23 CFP Semi Final Result
Peach Bowl (CFP Semifinal) – V Ohio State – W 42-41
Kirby Smart's 2021/22 Championship winning team saw an incredible amount of talent leave the team, especially off the defence, but it speaks volumes for this team and the recruitment at Georgia that the 2022/23 team has an even better record than last year's team had heading into this game.
Stetson Bennett is back to try and lead his team to a second College Football Championship and he has plenty of great weapons on offense to help him.
Defensively, Georgia may not be the powerhouse of last year, but they still have a potent pass rush and quality throughout, certainly more than enough to deal with even the top offenses they have faced this season.
They showed huge grit coming from a 38-24 deficit in the fourth quarter to beat Ohio State by a single point with just 54 seconds left on the clock.
They are very strong favourites to win the game this year and it is not difficult to see why given their quality and performances throughout the season.
TCU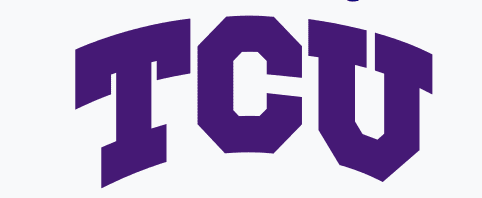 Conference – Big 12
Nickname – Horned Frogs
Head Coach – Sonny Dykes (1st year)
2021/22 Season Record – 12-1
2022/23 Season Record – 5-7
AP Ranking – No 3
National Championships – 2 – 1935, 1938
Conference Championships – 19 – 1920, 1929, 1932, 1938, 1944, 1951, 1955, 1958, 1959, 1994, 1999, 2000, 2002, 2005, 2009, 2010, 2011, 2014, 2022)
Post 2014 Playoff Appearances – 1 (1-0), (2022)
2022/23 Roster – Key Players
Offense – Max Duggan (QB), Kendre Miller, Emari Demercado (RB), Savion Williams, Quentin Johnson, Taye Barber (WR), Jared Wiley (TE)
Defense – Tre'Vius Hodges Tomlinson (CB), Johnny Hodges (LB), Dylan Horton (DL)
2022/23 Season Results
@ Colorado – W 38-13
V Tarleton State – W 59-17
@ SMU – W 42-32
V Oklahoma – W 55-24
@ Kansas – W 38-31
V Oklahoma State – W 43-40 (OT)
V Kansas State (11) – W 38-28
@ West Virginia – W 41-31
V Texas Tech – W 34-24
@ Texas (21) – W 17-10
@ Baylor – W 29-28
V Iowa State – W 62-14
Big 12 Championship Game – V Kansas State – L 28-31 (OT)
2022/23 CFP Semi Final Result
Fiesta Bowl (CFP Semifinal) – V Michigan (2) – W 51-45
It has been a stunning first season in charge for first-year head coach Sonny Dykes. Not given much of a chance to even finish high up the Big 12, the Horned Frogs not only swept their regular season games, their record was good enough for a third seed spot in the College Football Playoffs.
A loss to Kansas State in overtime in the Big 12 Championship Game was their only black spot on an otherwise perfect season, but they showed huge character to bounce back and defeat the big favourites in the Fiesta Bowl, the Michigan Wolverines, in a 51-45 classic clash.
With Max Duggan an unexpected Heisman Trophy runner up, TCU go into this game as the big underdogs, but in truth that is precisely the way that they would like it.