Slot games remain the most popular form of casino entertainment for many. Sites like bet365 Sport may have built their success on their sports betting services, but don't' forget just how popular and important casino gaming is for these businesses.
And Slot Gaming is at the heart of the casino side of the company.
The sheer number of slot games is mind-boggling, many casinos can count on hundreds of options available. Some of the biggest thousands.
Add to that the sheer number of slot fans in the world today and it is little wonder that finding how to make the most of your time slot gaming is important for so many.
BEST ONLINE BookmakerS IN the UNIted Kingdom
Bet365 Review
Min deposit £5
Bet £10 and get £50 in free bets
Sign up, deposit between £5 and £10 to your account and bet365 will give you five times that value in Free Bets when you place qualifying bets to the same value and they are settled. Free Bets are paid as Bet Credits. Min odds/bet and payment method exclusions apply. Returns exclude Bet Credits stake. T&Cs, time limits & exclusions apply.The bonus code BET247 can be used during registration, but does not change the offer amount in any way.
Ladbrokes Review
Get £30 When You Bet £10
Deposit £10 on Signup
Get £30
New players only
888 Casino Review
£1,500 Welcome Bonus Package
£88 Free just for signing up
NO Deposit Required
New Customers Only
As a result of this, there have been some informed and misinformed truths and lies spoken about the online slots game industry.
In this article, we are going to take a look at ten of the most common ones and explore whether they are Fact or Myth.
So let's start with one of the most commonly held beliefs that some slots game players have.
Slotx Game Myths or Facts?
Slots Games Are Programmed To Pay Out Once A Player Has Spent A Certain Amount On The Game Or At The Casino – Myth!
How many times have you read a complaint or heard a slot player complain that the casino is 'controlling' how a slot game plays? These types of complaints come from players who do not understand how a slot game is developed and works.
A slot developer will design a slot game with an in-built bias towards the casino. That is how the games work. They are never programmed to pay out. They operate using a random number generator (RNG) at its core.
The RNG generates a number which then corresponds to the symbols shown on the reel. As the name states, this is a random process and cannot be controlled by any casino once the game is in place.
Similarly developers pay a lot of money to test their slots to ensure they offer safe and fair gaming with companies like eCogra. Casinos have no say in how or when a slot pays out.
Slots Games Can Be Set By Casinos To Run Either Hot or Cold – Myth!
Although to us it may seem like a certain slot is running hot and paying out a lot of money, or doing precisely the opposite when it runs cold, we only perceive it this way because we are seeing a very small selection of spins.
Slot games are measured over not just millions of spins, but billions. Within those sequences, you will get times when a slot hits a large number of winning spins in a short space of time. Likewise there will be sequences when very few wins are paid out.
This is just a statistical anomaly which occurs due to the nature of random number generation.
Slots do not decide to run hot or cold and casinos cannot influence them to pay out more or less either.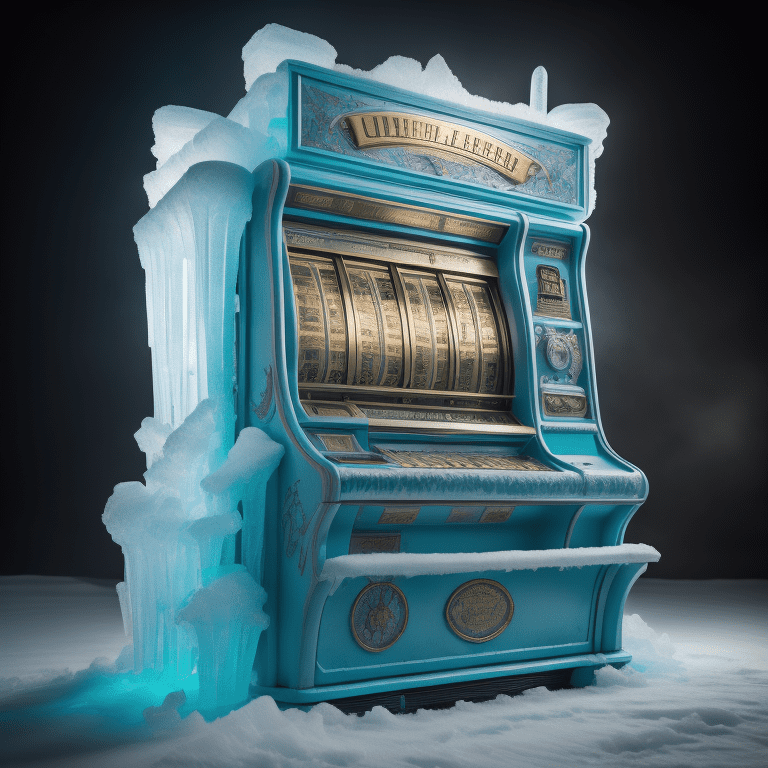 All Slots Games Are Equally Likely To Pay Out – Myth!
One slot is very much like the other? Well no, not really and that is true when it comes to how slots pay out too.
When and how a slot pays out its winners is dependent not only on the randomness of the game, but also its Return to Player Percentage (RTP) and its variance.
Slots with a lower RTP will tend to pay out less of the money it takes in in total over its lifetime back to players.
Similarly, the variance of a slot (which we'll look at in more detail later) decides how a slot tends to pay out its players.
Those combination of factors mean that one slot is definitely not the same as any other slot when it comes to your chances of a win.
You Can Become An Instant Millionaire Playing A Slots Game – True!
Yes, there are a number of slot games playable online that have jackpots (usually progressive jackpot prizes) that are often in excess of £1,000,000 and which can rise far beyond that.
In the Spring of 2021, one lucky player landed a prize of £23.6 million playing the Absolutely Mad Mega Moolah online slot and there have been many other instances of lucky players winning over that magic million milestone!
There Are 'Back Doors" or "Loopholes" or "Glitches" In Games That Players Can Exploit To Win Big on Slots Games – Myth!
Not so long ago, many unscrupulous con-artists tried to persuade people that they knew secret hacks to allow you to win on certain slot games. Of course, you had to pay for this information, which then turned out to be utter rubbish.
All slots are stringently tested and analysed to ensure that there are no glitches, loopholes or similar that will allow a customer to cheat the slot and gain a win unfairly.
And even if they did find a loophole or bug, casinos do state that any non-standard wins will be subject to investigation, which means that those people would not receive their ill-gotten gains anyway!
A Slot With A 97% RTP Rating Means That If I Bet £100 In A Session, I Should Win Back About £97 – Myth!
We mentioned RTP before and it is one of the most common misconceptions people have when playing slots games.
If a slot has a RTP rating of 97%, what this means is that over the lifetime of the slot, on average, this slot will pay out around 97% of the money it takes in.
But that rating is based not on 50, 100, 500, or 1,000 spins, but over billions and billions.
The variance and random nature of a slot, even one with a 97% RTP, means that if you play through £100 of spins two or three times on the same game, it will likely pay out very different amounts each time.
Bonus Games, Such As Free Spins Games, Only Trigger Once You Have Spent A Certain Amount of Time Playing The Game, or Have Spent A Certain Amount of Cash Playing It – Myth!
"You haven't won because you didn't spend enough cash/time playing" is one of the most common things people say when they see someone have some bad luck on a slot.
However, this is a fallacy. A slots game doesn't know how much you have spent playing, or how long you have spent playing.
That means you can trigger a Free Spins bonus or similar on your first spin, or your last or at any point in between, or never in a particular session.
As with awarding wins, these features are random elements of the game.
There's A Slots Game That Combines Slots With Bingo – True!
A slot game crossed with bingo sounds a bit bizarre, but it very much exists. Not only that, there are a whole host of different variations of the game to play.
The most famous version of this type of game is called Slingo – a Portmanteau word combining Slots and Bingo.
In this game you try to land as many lines on your bingo card as possible to win a series of prizes. To help you, you can land bonuses such as a Free Spin, or the chance to tick off any number on your bingo card.
Each game sees you play a number of 'spins' to generate the numbers and the more lines you complete on your card, the more you can win.
There Are Other Casino Games Different To Slots Games That Use A Very Similar Game Mechanism And Process When You Play Them – True!
Strange as it may seem, the use of a RNG to generate results is a very common aspect of casino gaming. How the results are presented may differ a great deal, but the mechanics of generating random numbers at heart remains the same.
Other popular casino games that use RNG as part of its key processes include:
Video Poker
Virtual Sports
Scratchcard Games
Most casino games have at least some partial random element within their operational procedures.
A Slots Variance And RTP Are Essentially The Same Thing – Myth!
Finally, another common mistake is that people either confuse the terms RTP and variance or assume that they are the same thing.
A nice easy way to remember the difference is that variance describes how you are likely to be paid out (in more smaller wins, or in fewer larger value wins) and that RTP describes how much of the money paid into the machine over its lifetime, should be paid out on average to players.