Espen Jorstadt, the 2022 WSOP Main Event Champion, found himself in the middle of a controversy recently after Greek professional Alex "Pwndidi" Theologis claims that he had a 3% swap agreement in place with Jorstad for the event.
A swap agreement is when two players in a tournament decide to hedge their bets by agreeing to exchange a percentage of their winnings, thus meaning if one player is knocked out early and another goes deep into the event, the player knocked out early would at least claim back some kind of return.
Usually, such agreements are written down and recorded or at least some record of the agreement is kept to avoid precisely the issue that threatens to drive a wedge between Theologis and the most recent WSOP Main Event bracelet winner.
Theologis 3% Swap Claim
Not long after Jorstad had landed the top prize in the WSOP Main Event in July, Theologis took to social media to claim that the Norwegian owed him a 3% share of his winnings as the two had agreed a 3% swap.
Jorstad took the decision to go public with his interactions with Theologis following an uncomfortable incident at a Mediterranean Poker Party game in Cyprus at the end of August.
While playing at the table, the WSOP Main Event champion was confronted by a drunken local who confronted Jorstad at the table, pointing his finger at him and remarking that he should 'pay the man his money…pay him his 3%".
More worryingly, the intoxicated intruder then seemed to threaten the Champion with Jorstad stating that he was "hinting there would be violence if I did not pay Alex."
That incident came on the back of an Instagram message a few weeks back that demanded the Norwegian "pay Alex his 3%".
Jorstad said he believed that Theologis didn't know the drunk man in Cyprus, or the person who sent him the Instagram message and he stated that he "by no means think that Alex would want this situation to occur," however he has taken the step to make the spat public, perhaps in order to protect himself from similar situations arising in the future.
"I'll give Alex the benefit of the doubt here," stated Jorstad.
"I don't think he is trying to tarnish my rep out of spite or anything like that. He probably mentioned it to a couple of close friends in confidentiality and then someone he told starting spreading it. In any case, it's important to me to tell my side of the story here, as people absolutely love gossiping about situations like this, and I don't want it to get out of hand."
Transcript Of The Conversation Between The Two Players
The conversation began on July 13, when Theologis sent Jorstad an Instagram message enquiring about the swap that he believed the pair had agreed for the WSOP Main Event.
Jorstad responded to the message by stating that he did not have anything confirmed in writing about swapping with Theologis and in an attempt to clear the issue up, he asked the Cypriot poker pro where the two had agreed the swap.
"F*** I knew this would happen when I didn't write down in chat with my swaps," the Greek player stated.
"I am sure that we swapped 3% at some point, maybe it was on our way or during dinner? Maybe at the wynn? I'm not sure at what point, but I've swapped with everyone and I'm very confident we swapped."
"So you don't remember swapping 3 and you haven't written it down?"
Jorstad then responded with a non-committal response.
"That's awkward indeed," stated the Norwegian.
"I don't remember swapping with you and I have all my swaps in a list here."
There then follows a blanked-out message, which is likely the list of swaps that Jorstad had records of, which he covered up to keep the details private from the public.
Theologis reponded with:
"F***. Obviously I know how it looks. I asked pads (Patrick Leonard) a couple of days ago about his opinion because I thought it might get awkward when we didn't confirm in chat."
The two then met in Las Vegas to discuss the situation, but nothing was resolved, and the conversation between the two resumed on Instagram a few days later.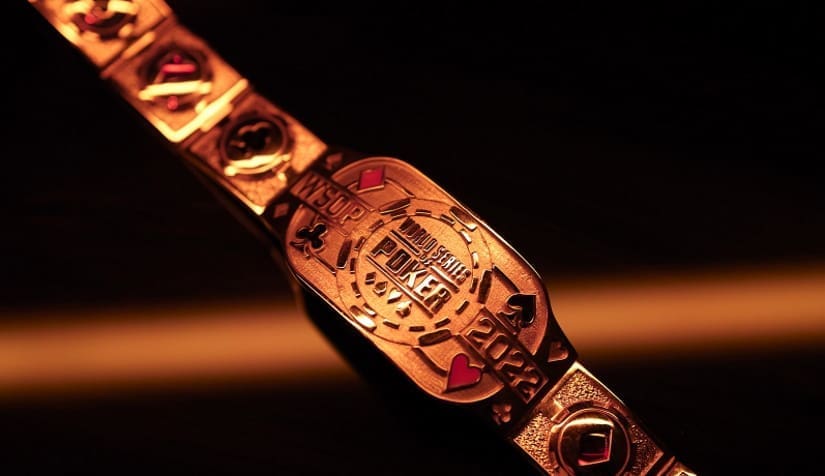 "Clear There Is No Swap In Place"
It was at this point that Jorstad perhaps tried to draw a line under the debate by commenting:
"Given that I have no recollection of us swapping, and you also don't remember when or where this happened, it's pretty clear there is no swap in place."
Theologis was clearly unhappy at this and responded:
"I feel so betrayed and disappointed I guess, I never expected to experience something like this as I only swap with people I think are trustworthy and especially from you. Lesson learned I guess, not sure how you can sleep at night and be happy with yourself but yeah."
A short time later, Jorstad published his final numbers for his Vegas summer poker efforts and revealed that exclusing the Main Event, he finished with just short of $30,000 in profit from live events, and between $10k and $15k in online events.
However, it was his $10m win in the Main Event which swelled his bankroll the most.
Intriguingly, and to perhaps show that he does honour his swaps, Jorstad also revealed that he had 14 different swaps in place between 1% and 7.5% in the Main Event to which he commented:
"Very nice feeling to make my friends a lot of money!"
Patrick Leonard Response
The spat went viral when Jorstad made it public and a number of poker professionals have commented on the situation, many of them agreeing with Jorstad that without clear evidence of a swap, and the fact neither player can remember the details of the agreement such as when and where it was agreed, that no swap agreement was in place.
Patrick Leonard, the aforementioned 'pads' and a friend to both players posted a lengthy response to the issue in which he postulated several things had occurred.
However, he summarised his view of what happened as such:
"IMO, if neither had swapped previously/ hadn't met before/ neither wrote down, both were sober at dinner / neither remembers when/where they swapped and nobody at dinner also swapped with espen / then unfortunately for Alex the swap can't be on here because of the lack of accountancy."
Kayhan Mokri stated that he had swapped with Jorstad for the past five years and in that time each and every swap deal had been agreed and then confirmed in texts between both parties. "no text, no swap," stated Mokri.
Brandon Shack-Harris confirmed that he will always "message and screenshot every swap or transaction with anybody always – there are zero exceptions," before adding "No record no swap even if you trust the other person means well."
In a recent comment Theologis seems to indicate he does not have a case to claim the 3% of Jorstad's winnings from the main event. When Wendy Weissman commented that the onus was on Theologis to provide proof of the agreement, the Cypriot pro responded:
"I agree, providing proof is on me. As I had none, when Espen didn't remember the swap and refused to pay after a few conversations I took it as an expensive lesson and gave up on it. The biggest misunderstanding here is that there's a debate on whether he should be obliged to pay."
If one thing has come out of this, it is on the need for any poker player who engages in swaps needs to have a detailed and accurate record of all such swaps to avoid any more instances like this happening in future.
Bet365 Review
Min deposit €5
Up to €100 in Bet Credits For New Customers at bet365
Min deposit €5. Bet Credits available for use upon settlement of bets to value of qualifying deposit. Min odds, bet and payment method exclusions apply. Returns exclude Bet Credits stake. Time limits and T&Cs apply. The bonus code BET247 can be used during registration, but does not change the offer amount in any way.
Ladbrokes Review
Get €20 When You Bet €5
Deposit €5 on Signup
Get €20
New players only