Are you on the hunt for some of the finest playing cards UK? We're talking extravagant, we're talking artistic, we're talking wacky.
Whether you play mostly hold'em, six-plus, blackjack or even solitaire, a nice deck of cards makes all the difference. When you're hosting a casino night at home, it's nice to have a fancy deck to show off to your friends. Especially since most of the top home casino games are card games.
Even if you're just playing poker at online poker rooms like bet365, sometimes it's nice just to have a nice deck in your hands to fidget with while you play. And, of course, any one of these decks would make an epic gift for a poker fan.
Alice In Wonderland playing cards UK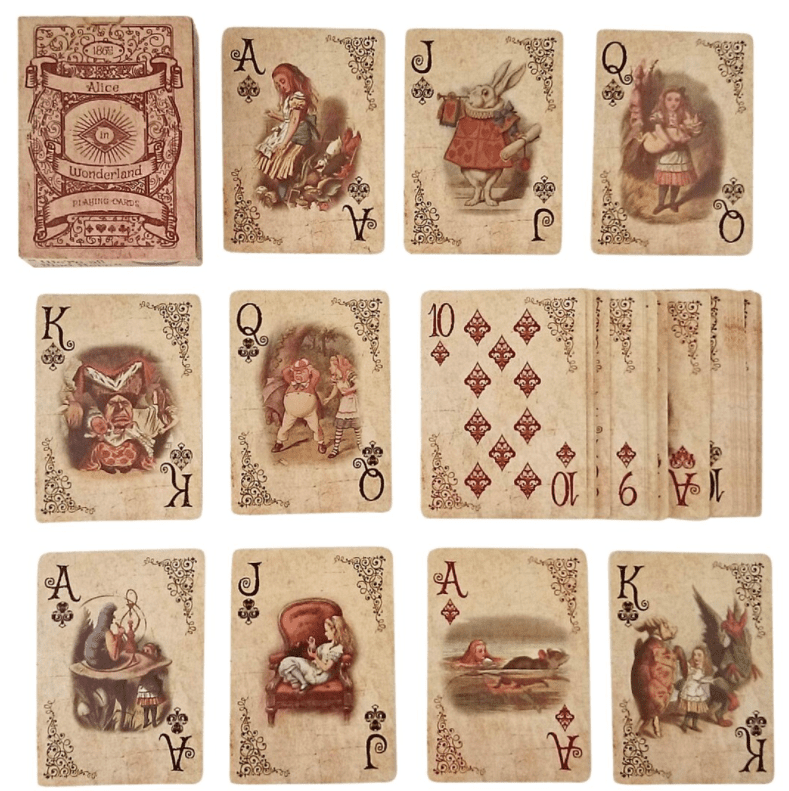 Alice In Wonderland is such a timeless story, with incredible aesthetics. Whether you're a fan of the book or films, you're going to love owning a deck of Alice In Wonderland Playing Cards.
Playing Cards play such an important part in the film, it seems extremely fitting that you should be able to pick up a themed deck. They're a little tricky to find for UK customers, but luckily we've done a little digging and found a beautiful set.
Definitely in the category of playing card art, they've got an antique vibe and every face card has a delightful illustration. Pick up your deck for £7.99, including free UK delivery.
Star Wars playing cards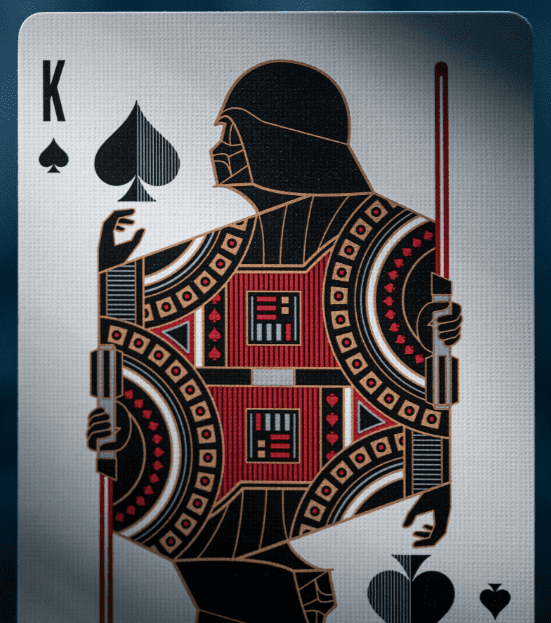 Find us someone who doesn't love Star Wars. We'll wait. Star Wars is THE BEST. And what do you get the Star Wars fan who has everything? A deck of Star Wars playing cards, of course!
We are obsessed with these Theory11 playing cards. At £10 a pop, you can choose between the Dark Side deck or the Light Side deck. The Light Side is adorned with blue foil and has all the goodies, along with the Rebel Alliance symbol. Meanwhile, the sinister Dark Side has got the Galactic Empire written all over it, with the Death Star, the Sith and more.
But who are we kidding, we know you're going to want both and Star Wars will be asking you to rabbit hunt with every hand.
Blank playing cards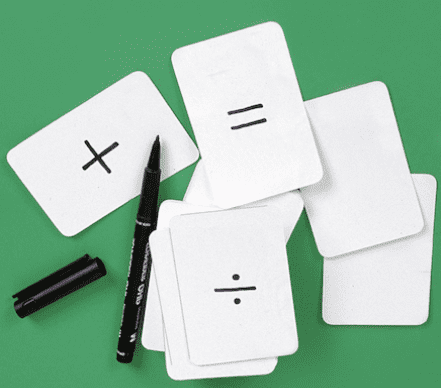 Are you the arts and crafts type? Then let your creativity run wild with a deck of blank playing cards UK.
A bargain at £3.78 for 200 blank cards, you can afford to make a few mistakes along the way too. So if you want to make your own playing card art, luxury playing cards or anything in between, these will fit the bill.
Avengers playing cards UK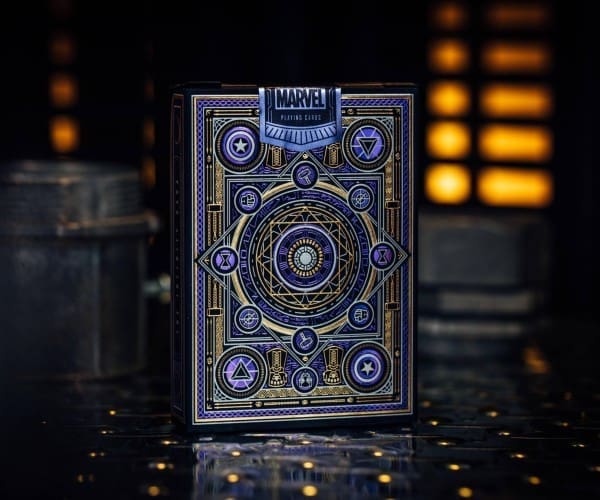 The fine people of Theory11 have come up trumps again with another great deck in these Avengers playing cards. At £10 plus delivery, these are a fine example of Marvel playing cards.
They sport all your favorite superheroes, from Thor to Hulk, as well as Gamora, Doctor Strange and much more. Definitely another luxury playing cards deck, the iridescent foil and black design will have you swooning.
Giant playing cards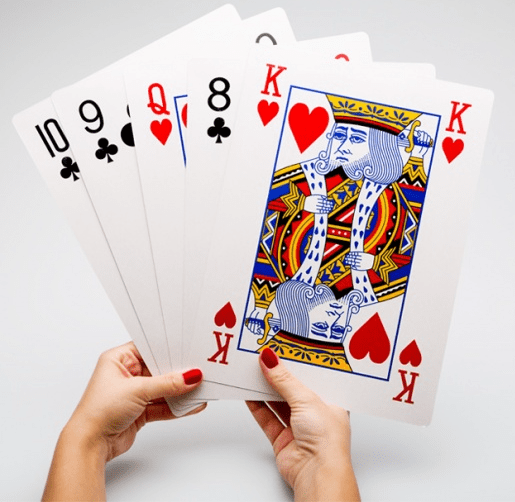 Okay, well these are not luxury playing cards. But they are great fun. Who doesn't love a novelty oversized deck of giant playing cards?
For £12.99, these plastic playing cards can be yours. They're great fun to play with friends and family. And thanks to these large playing cards' durability, they're brilliant for outdoors games too, especially in the warmer months post-barbecue.
Gold playing cards UK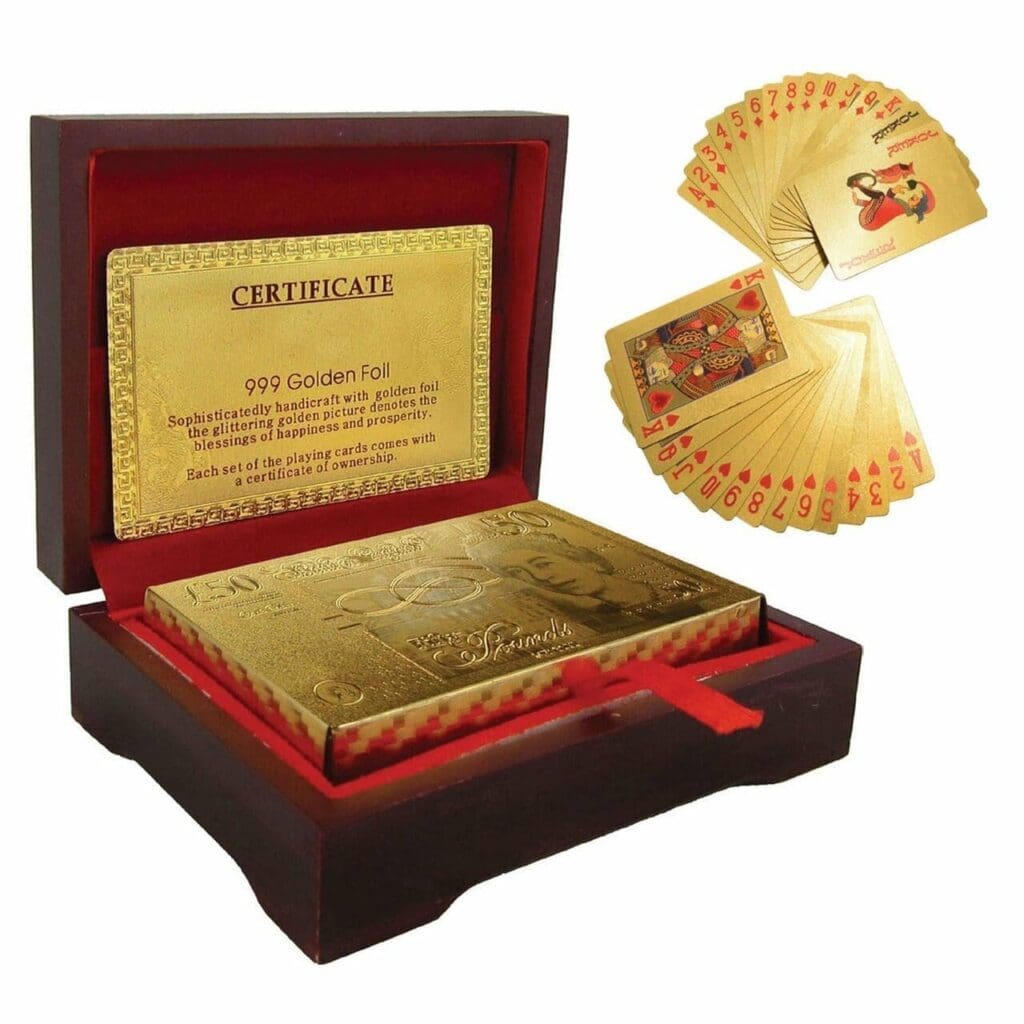 And now for the ultimate in luxury playing cards. These gold playing cards are absolutely stunning. They come in a beautiful wooden box and are coated in gold foil.
Definitely flashy and a little expensive at £39.99, plus £3.99 in shipping. But worth splashing out for someone who likes a bit of luxe in their life.
KEM playing cards UK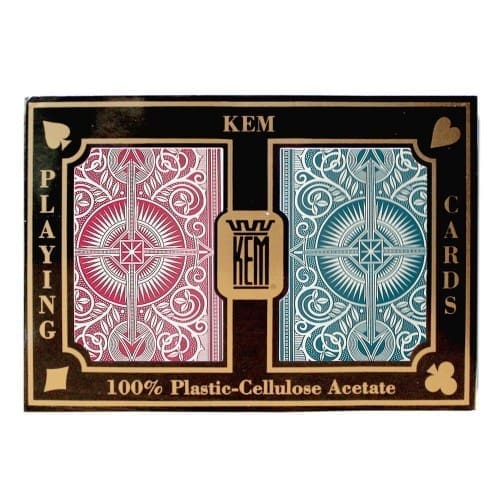 No playing cards UK list would be complete without KEM playing cards. These luxury playing cards, manufactured in the United States, are the deck of choice for many elite card players, whether your game of choice is poker or bridge.
If you want to get your hands on a couple of decks, you can find them for sale here for £27.11 for a two-deck pack. They're all plastic playing cards as standard and you can choose from poker, bridge or gold playing cards to suit your needs and your aesthetic.
Antique playing cards
Interested in the history of playing cards? You can find so many weird and wonderful antique playing card decks from UK sellers on Etsy.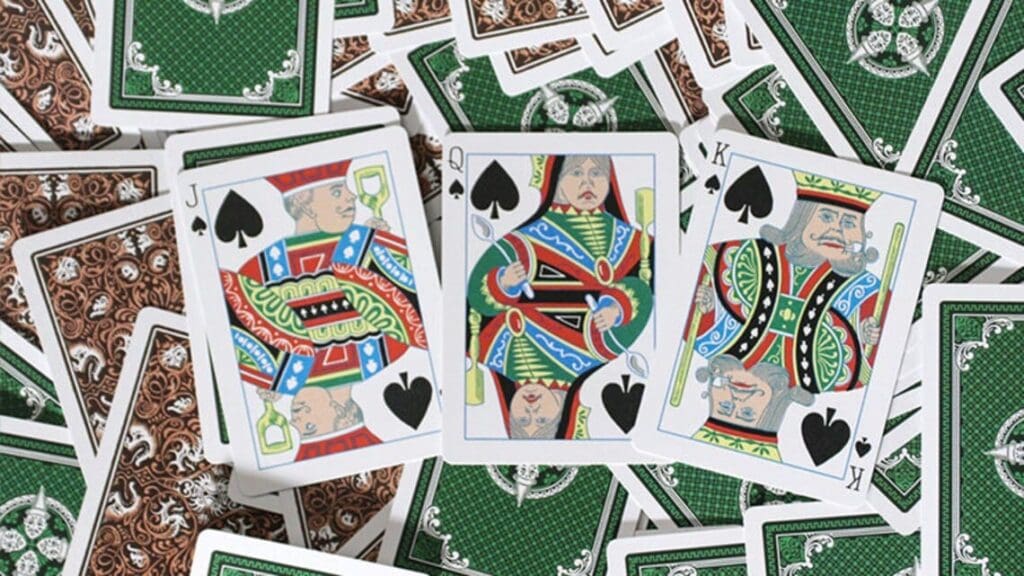 For those looking to play online, we recommend United Kingdom players have a look at bet365 poker, home to the €365 poker bonus and £50 free bet offer.