After the success of their first invitational tournament last year, PokerGO and cryptocurrency giants StormX have once again partnered up to merge the worlds of poker and crypto with the announcement of an impressive line up of players for their second invitational tournament.
The StormX Invitational, in partnership with PokerGO will be contested on October 27 at the PokerGO Studio in Las Vegas.
A total prize pool of $400,000 has been confirmed for the event, which will see a number of celebrities, athletes as well as some of the biggest names in professional poker all competing against each other.
Doug Polk, Xuan Liu, David Williams, Tom Dwan and Daniel Negreanu are just some of the stellar names from the poker world that have confirmed they will be playing in the tournament.
"Can't Miss Event For Crypto And Poker Enthusiasts"
The co-founder and current CEO of StormX, Simon Yu, was delighted that the tournament was returning again later this year.
"The first-ever StormX Invitational Poker Tournament was such a hit that we absolutely had to run it back for a second year," stated Mr Yu.
"We are proud to continue to grow our partnership with PokerGO and create another can't-miss event for crypto and poker enthusiasts both competing on the felt and watching from around the world."
The tournament will be streamed live both on PokerGO and also the YouTube service.
In comments that echoed the sentiments of Mr Yu's release, the President of PokerGO, Mori Eskandani was equally bullish about his hopes for the second running of the tournament.
"Few poker events are as fun and diverse as the StormX Invitational Poker Tournament, blending together the enthusiastic communities of poker and crypto for an outstanding affair."
"StormX remains a tremendous partner of PokerGO, as evidence by the first-ever StormX Tournament having a prize pool of more than $400,000."
"We're looking forward to an even better event this time around, for both players and viewers," he concluded.
Maria Ho Appointed As StormX Ambassador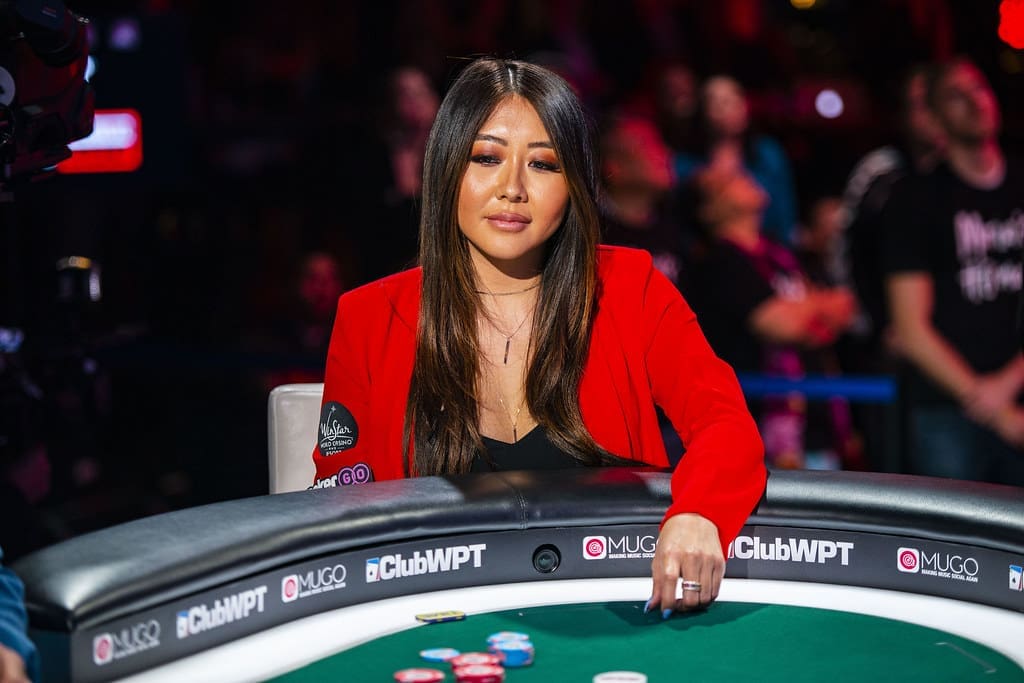 Another poker star set to compete in the tournament and revelling in a new role, is Maria Ho.
The youngest ever player inducted into the Women's Poker Hall of Fame back in 2018, Ho has become a StormX brand ambassador; a natural role for the talented poker star given her standing in the poker world, as well as her interest in cryptocurrency.
"Many known poker players and enthusiasts alike often express interest in cryptocurrencies and the digital asset space," stated Ho.
"StormX is a great bridge for those looking for an extra way to diversify and fuel their portfolios and those who may have only dabbled in crypto before."
"I'm proud to represent StormX as one of the most respected and innovative crypto companies."
Simon Yu was thrilled to have Maria Ho as part of his team.
"We are excited to have Maria representing Storm X as an ambassador," Yu stated.
"We love her overall energy and passion or crypto. She's one of the best poker players in the business and we hope that with her help, we will be able to reach new crypto enthusiasts."
Given the partnership between PokerGO, for whom Maria Ho acts as a regular commentator, and StormX, where she is now ambassador, this means that Maria will appear in high-profile events for StormX, as well as starring in TV commercials and also appearing regularly on the companies social media.
However, Ho may also be getting ready for the fresh challenge of competing in the second invitational event later this year.
"I'm so excited that the StormX is back for a second year of fun and festivities," she stated.
"I had a great time last year connecting with like-minded people from all over the world, and I love the continued collaboration between StormX and PokerGO in strengthening the long-standing synergy across the crypto and poker communities."
Ho managed to finish ninth in the first StormX Invitational tournament, earning herself a prize of $16,650.
Confirmations For The Second Invitational Tournament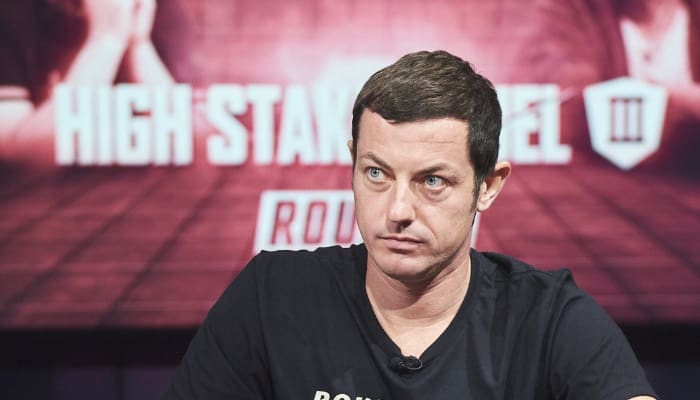 Not all the players that have committed to the second StormX Invitational have been announced yet, but in addition to the poker stars outlined above, a number of other big movers and shakers, notably from the cryptocurrency and tech industries, have already announced they will compete.
The aforementioned Simon Yu will be competing in his company's event, as will Charlie Lee from Litecoin as will Branden Hampton, the self-styled King of Social Media at GP Centurion Crypto Fund who finished runner up in the first event earning himself $111,000.
Former MLB player and founder of the Crypto Yacht Club, Tyler Adkinson will also play, as will Poker influence Sashimi and the winner of the first Invitational tournament will also be back to defend the title, the Founding Partner of Ascensive Assets, Oliver Blakeley.
Blakely pocketed $183,150 for winning the first StormX Invitational back in March.
Brent Hanks, who commentates on sports as well as being a pro poker player, will also compete as will the UFC's official octagon announcer Bruce Buffer.
So far, 81 competitors have been confirmed for the event, each paying a $5,000 buy in.
The first event was contested back in March and attracted a number of stars including Chumlee from the TV Show "Pawn Stars", Poker Brat Phil Hellmuth, former Victoria's Secret model Amber Arbucci and sporting aces Landon Cassill and Paul Pierce.
Many of the 111 players invited to the first event have already confirmed their place in the second including many of the names mentioned above.
Growing Interest In Crypto and NFTs On Poker Scene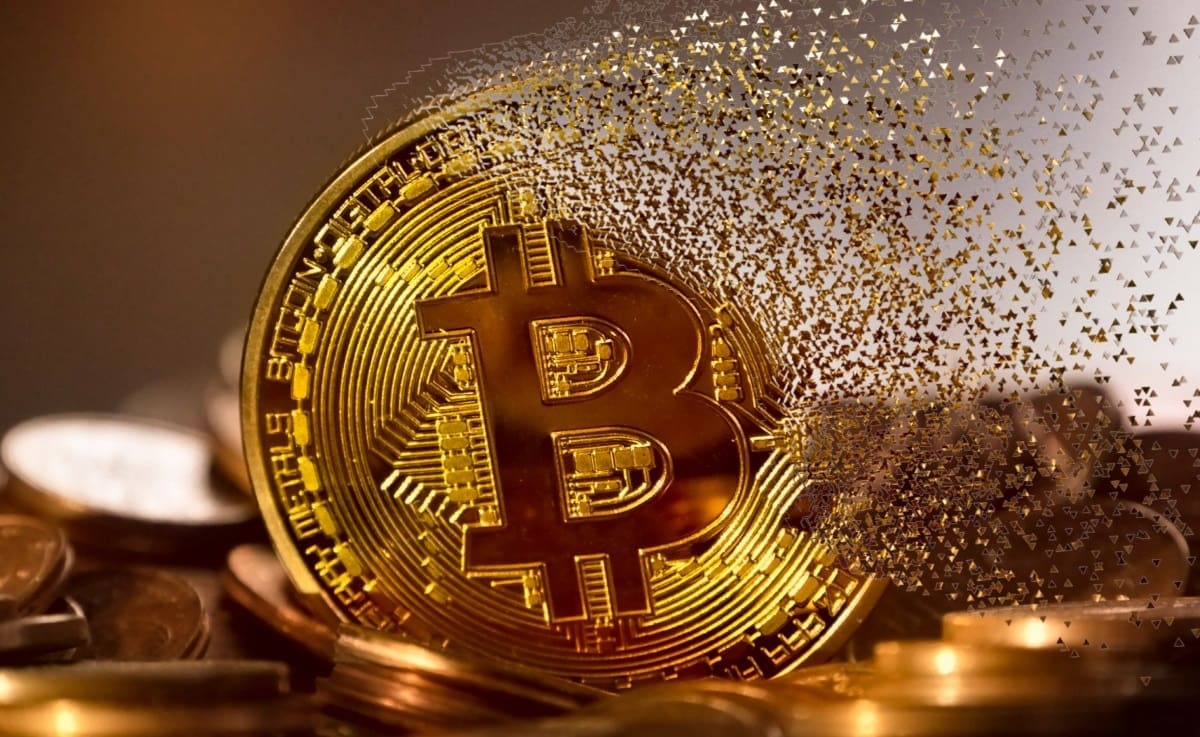 The StormX and PokerGO partnership is reflective of a growing interest in cryptocurrency on the main professional poker scene.
At the recent 2022 WSOP Main Event, runner up Adrian Attenborough from Australia announced that with some of his $6 million prize, he would be looking at investing in some tech stocks and cryptocurrency.
Similarly, many poker stars are showing an interest in Non-Fungible Tokens (NFTs). These are digital assets which can be bought and sold and have a real world value.
The likes of Mike McDonald, Ryan Daut, Dan Smith and Jeff Gross have all invested in their own NFT's ostensibly for their social media presents.
Crypto, NFT's and other tech investments are a relatively new way for poker stars to invest their cash, in the hope of gaining a return, much like playing in an invitational tournament.
Certainly, as the world grows more accustomed to crypto, NFTs and more, poker players are going to show an ever increasing interest in the industry and tournaments such as the StormX and PokerGO Invitational are only going to enhance that.