Last year, it was Real Madrid who lifted the most coveted trophy in European football as they won the Champions League thanks to a 1-0 victory over Liverpool.
Both those teams, plus 30 others, are back for the 2022/23 UEFA Champions League having qualified for the Group Stages of the tournament which get underway this week.
A total of six matches will be played by each team in each group, with the top two from each group qualifying for the knockout stage, which kicks off next year following the FIFA World Cup.
The third placed team in each group drops into the Europa League Knockout Phase.
Bet365 is offering fantastic odds on pre match and In Play betting markets for the Champions League this season and if you use the bet365 bonus code to sign up, you can get a great value welcome offer as a new customer.
Now before we preview each game. here's a look at how the eight groups came out after the draw was made a couple of weeks back.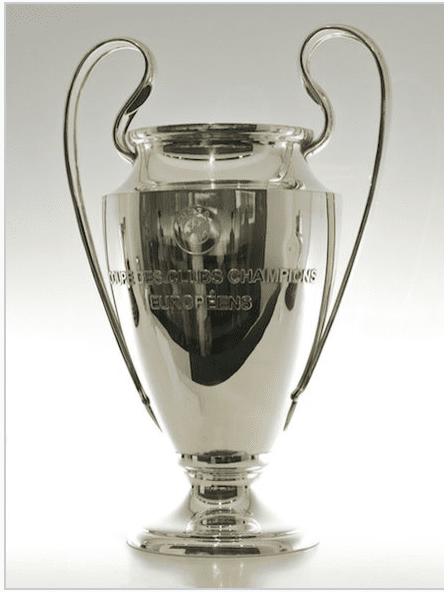 Champion's League Group Stage Draw
Group A
Ajax
Liverpool
Napoli
Rangers
Group B
FC Porto
Atletico Madrid
Bayer Leverkusen
Club Brugge
Group C
Bayern Munich
Barcelona
Inter Milan
Viktoria Plzen
Group D
Eintracht Frankfurt
Tottenham Hotspurs
Sporting Lisbon
Marseille
Group E
AC Milan
Chelsea
Red Bull Salzburg
Dinamo Zagreb
Group F
Real Madrid
Red Bull Leipzig
Shakhtar Donetsk
Celtic
Group G
Manchester City
Sevilla
Borussia Dortmund
FC Copenhagen
Group H
Paris St Germain
Juventus
Benfica
Maccabi Haifa
There are some intriguing groups, with some very big teams drawn together with Groups A, C and H looking particularly tough.
Let's now preview all the Matchday 1 matches now, together with a brief description and preview for each game and our tip for which team will win the match.
All odds provided were correct with bet365 Sport at the time of writing, but may have changed in the meantime.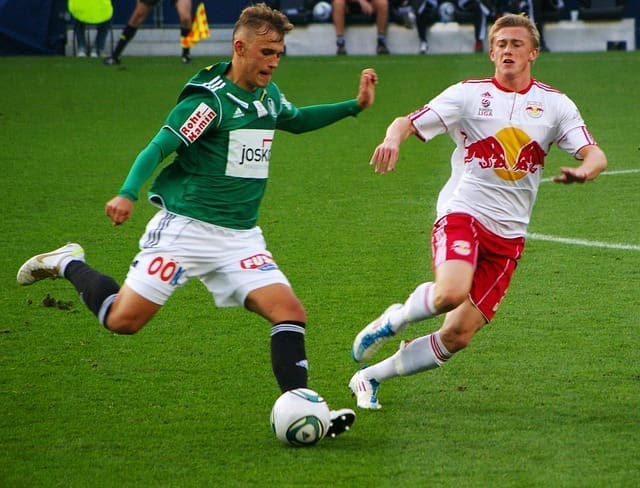 Champions League Matchday 1 Fixtures
Tuesday 6th September (Kick Off 8pm unless stated)
Borussia Dortmund v FC Copenhagen (5.45pm)
Dortmund are clearly the stronger of the two teams on paper, and they have started the Bundesliga season well to lie second in the table behind SC Freiburg on goal difference. Copenhagen, on the other hand, have lost four of their eight games so far this season in the Danish league and as such, with Dortmund also having home advantage, they should land the win here.
Our Tip – Borussia Dortmund to win – 1/3
Dinamo Zagreb v Chelsea (5.45pm)
Dinamo may not be a team packed with star players, but the Croatian side have won seven and drawn one of their eight league games this season to lead their division by eight points already. Chelsea lie 6th in the Premier League but have been beaten twice on the road at Leeds and Southampton, but I think they have enough quality to snatch the win here.
Our Tip – Chelsea to win – 9/20
Israeli team Maccabi Haifa have won all three of their league games this season but they face a stiff test in this very difficult group alongside Benfica, PSG and Juventus. Their opponents tonight, Benfica, have won all five of their league games this season and will start this game as heavy favourites and in truth they should run our very easy winners.
Our Tip – Benfica to win – 2/9
Could Celtic cause a huge upset and land the win here? I think that it is going to be a very tough ask for the Scottish side against the holders of the trophy. Real Madrid know how to play these games and keep things tight and with Benzema and Vinicius Jr in attack, I think they will be able to hit Celtic on the break and grab a goal or perhaps two to claim the win and silence the Celtic faithful.
Our Tip – Real Madrid to win – 4/7
For me, this could be one of those games where you get a surprise result. Salzburg have given some big European teams a tough test at home in recent times and AC Milan's form in Europe has not been as strong as it has been in Serie A. The Italians will start as favourites, but I think the Austrian side has enough quality to perhaps earn a draw in a game that should see goals.
Our Tip – Draw – 5/2
Paris St Germain v Juventus
Perhaps the biggest game of the Champions League this week. PSG start this competition as one of the hot favourites to win it, whereas Juventus will be looking to reach the latter stages of the tournament at least. The Italian side will be tough to break down and will try to keep things tight, but I expect Neymar, Messi and Mbappe to be the key to landing the French side a key win in this tough group.
Our Tip – Paris St Germain to win – 1/3
Red Bull Leipzig v Shakhtar Donetsk
Given the unrest that has beset Ukraine in the last six months, it has been an incredibly tough time for Shakhtar and it is hard to see them being fully ready for this game. Leipzig's form this season has been somewhat up and down at times and they have won just one of five Bundesliga games, but with home advantage in this one and against an opponent that won't be ready for this level of competition, I think Leipzig will land the win.
Our Tip – Red Bull Leipzig to win – 2/9
Sevilla v Manchester City
It is fair to say that these two teams have had contrasting starts to the season. Sevilla have struggled in La Liga, whereas Manchester City are flying in the Premier League, second only to Arsenal and with City beating the Italians home and away when they last met in 2019, I have no doubt that the Premier League Champions will be eyeing this game as one that they can get a solid start to their campaign.
Our Tip – Manchester City to win – 4/11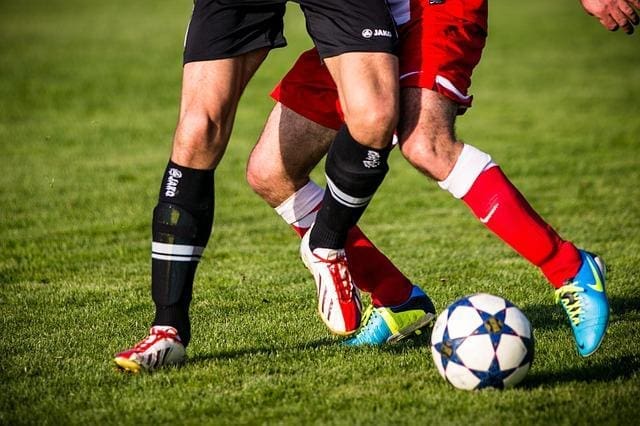 Wednesday 7th September (Kick Off 8pm unless stated)
Ajax continued their fine start to the season at the weekend, winning their fifth game out of five in the Dutch League, whereas Rangers went down to a 4-0 defeat at fierce rivals Celtic. In a group that also features Napoli and Liverpool, winning your home games is going to be key for all teams and given their starts to the season, I think Ajax are going to be strong favourites to do that here.
Our Tip – Ajax to win – 9/20
Eintracht Frankfurt v Sporting Lisbon (5.45pm)
Both of these teams have had somewhat underwhelming starts to their league season, with just two wins from five games for both teams, although Frankfurt have lost just the once compared to twice for Lisbon. The German side have lost some key players this off season and as such, I think Lisbon could perhaps take advantage of that and surprise a few experts by picking up a valuable point on the road.
Our Tip – Draw – 13/5
Atletico Madrid v FC Porto
These two teams are familiar foes having been in the same group last season with AC Milan and Liverpool. Porto have won four of their five games, while Atletico have won two and drawn one of their four games, both losing a single game. The matches between the two last season were very close affairs and I can see that being the case here, however with home advantage it is hard to go against Simeone's team for the win.
Our Tip – Atletico Madrid to win – 4/5
Barcelona v Viktoria Plzen
This is perhaps the easiest game of the week to predict given that it is Barcelona against the Czech minnows of Viktoria Plzen. It would be a big result if Plzen kept this a close score, let alone if they were to pick up a draw or a win here. As such, Barcelona are massive odds on to land the win here and I am confident that they will do precisely that.
Our Tip – Barcelona to win – 1/18
Club Brugge v Bayer Leverkusen
Club Brugge surprised a few teams with their performances in a very tough group A where they picked up a creditable 4 points, drawing with PSG and beating RB Leipzig. That suggests Bayer Leverkusen, who have endured a miserable start to the season in Germany, will not have it all their own way here and with the German side being badly out of sorts, I think the Belgian underdogs could well pick up a point in this one,
Our Tip – Draw – 11/4
Inter Milan v Bayern Munich
Another one of the most eye-catching matches of the week comes in Milan where Inter take on Bayern Munich in what should be a game that has far-reaching implications in Group C. With Barcelona also in this group (as well as Viktoria Plzen), both teams will know getting off to a good start is imperative here. As such, I think both will see avoiding defeat as the key here and when that happens a draw is always a good bet.
Our Tip – Draw – 16/5
Liverpool do not have a good record away to Napoli, losing two and drawing the other of their three games at the Diego Maradona stadium. Napoli have also started well in Serie A while Liverpool have struggled for form in the Premier League and have yet to win an away game this season. That and their tendency to concede first in games means that I am backing Napoli to land a surprise win here.
Our Tip – Napoli to win 13/5
Both these teams will know that they have a great chance of qualifying for the knockout phase from this well-matched group, which also features Frankfurt and Sporting. Spurs have home advantage here which may well be key against a talented Marseille side that have started the season well in France. This will be a tough one for Spurs and I expect the French side to give them a real test, but even so I am backing that talented Spurs attack to see them through.
Our Tip – Tottenham Hotspur to win – 1/2