Online Poker fans may be about to get a taste of what the future of the game might be like later this month when PokerStars VR launches on Meta's new Quest Pro VR headset.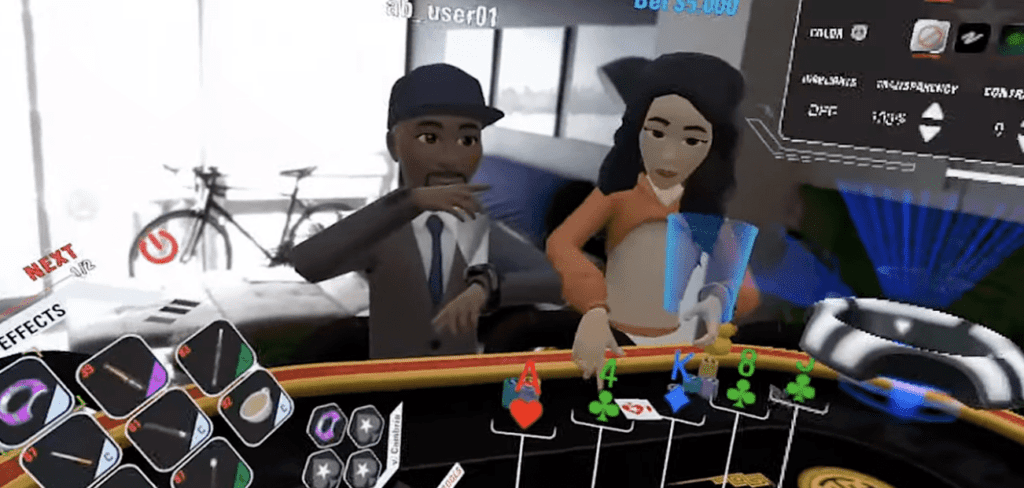 Meta, which is the new name for Facebook, have been focusing on developing the next generation of immersive software and so a move like this is not unexpected, especially with owner Mark Zuckerberg doubling down on his belief that the Metaverse is not just the future of Facebook, but of the internet itself.
PokerStars VR is not a new release. Previously, you could download the software from sites like the Oculus Store or Steam, where players could experience the game on devices such as the Oculus Rift VR headset.
What makes Meta Quest different is that you can jump straight into the Virtual World with just the headset and the controllers without the need for a PC or a games console.
"Proud To Be Part Of The Launch"
However, with the Quest Pro designed to offer the most up-to-date technology available for Virtual Reality fans, users will experience PokerStars VR in greater detail and subtlety than ever before.
Powering the device is Qualcomm's Snapdragon XR2+ system and the headset comes with 12GB of RAM on board, as well as 256GB of storage alongside 10 high-resolution capable sensors.
By combining elements of Virtual Reality, Augmented Reality as well as real world elements and dynamics, the Quest Pro is believed to be Meta's initial foray into realising its owners idea of the Internet V2.0, where users move from passive observers of the Interent and what it offers, to becoming a part of it and interacting within it.
James O'Reilly, the director of VR and Innovation at PokerStars revealed that his company had created PokerStars VR with a clear ambition in mind.
"Our goal with PokerStars VR is to push the potential of new technologies as far as we can to create a fun and authentic social casino game that really is limitless."
"We're extremely proud to be a part of the launch of Meta's Quest Pro, which is a transformation in virtual and mixed reality."
Key Features
So, what is it about the Meta Quest Pro version that has PokerStars VR fans so excited?
The answer is in a number of key features in the software which we have outlined and explained below.
Ability to Mix Virtual & Real World Settings
Perhaps one of the biggest downfalls of VR thus far is that once you are fully immersed in the VR world, your awareness of the real world you still inhabit is greatly limited.
To counteract that somewhat disconcerting (and occasionally painfully expensive issue as the video below shows) on PokerStars VR Quest Pro update, you can mix the Virtual World of the casino alongside your own Virtual World or even that of a number of exotic locations around the globe, such as Las Vegas, Macau or Monaco.
However the practicality of being able to mix virtual and real world, so you can see your drink, pick up your keys or similar, is hugely beneficial and helps avoid some of the accidents that we've highlighted above.
One of the big advantages of VR technology is the feedback that can be given to the user from a variety of sensors and equipment and while we are not at the stage of the full body suit seen in Ready Player One, improved haptics through the fingers and hands, as well as the headset, will help bring the virtual world more to life than ever before.
Perhaps of most use to poker players, certainly in theory, is the addition of a number of sensors that will accurately render your facial expressions, eye movements, mouth, nose etc into your avatar within the virtual world.
In poker, players are always on the look out for potential tells from opponents and if this addition to the software is accurate enough, then this does mean that PokerStars VR may well be as close to playing in a real world poker game as we have ever seen.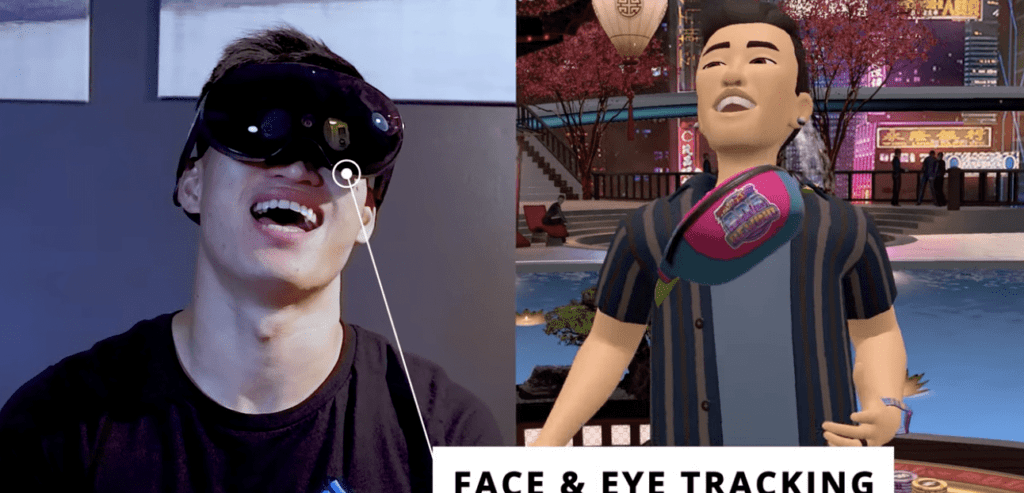 One of the great advantages of VR poker games is that the designers and programmers have a free reign of what they can include or add on to a game to make it stand out. In PokerStars VR the team have done that for the Quest Pro by allowing users to make a series of fun additional moves within the game.
As you can see in the video example, this includes pretending to have a boxing fight against one of your opponents at the table, picking up a virtual drink at the table when you have one in the real world, the ability to fire an arrow from a bow and much more.
These additional elements are a far more inventive and entertaining way to interact with other opponents rather than simply using emojis or typing "LoL" in a chat box.
What Else Does PokerStars VR Offer?
The first PokerStars VR game was released back in 2018 and it is a free-to-play casino game that not only offers several formats of poker to play, but also a selection of other casino games too.
For poker fans, you can play in tournaments, cash games, Sit & Go tournaments, Spin and Go tournaments, as well as events that have leaderboards collated over time to decide the winner.
One important new feature is the "Tox Mod", an in game chat monitoring system which will keep track of what is said and the actions of players in the game to ensure that players are not behaving inappropriately or abusively towards each other.
Additionally, the game features a number of safety tools which players can activate to ensure that they monitor their poker spending and also allows them to customise the level of interaction that they can have with other players in the virtual world.
"Our developers have been having great fun exploring what this technology means for our players. We can't wait to show them what we have in store," stated Mr. O'Reilly.
It is not a question of if online poker moves into the metaverse, but more a question of when and this move from PokerStars VR is one of the first major steps on that journey.