Having gone quiet on social media as Hustler Casino Live continue their investigation into the famous J4 call hand, Robbi Jade Lew was once again the centre of a bad call controversy yesterday.
Having been spotted in the stands sitting alongside her bit on the side, bestie and staker Jacob "Rip" Chavez at yesterday's Texans @ Raiders game. Lew has been accused of another massive, amateurish call.
While some have pointed out that it is a bit 'weird' that a man married to someone else, and a woman married to someone else, spend so much time together, even if it is purely platonic, the main accusations levelled at Chavez and Lew are plain as day.
And that is, why would you choose to be caught on video attending a Raiders game…against the Houston Texans?
Why Would You?
It certainly is a baffling decision, especially when you consider that the Raiders have six games this year against the likes of the Denver Broncos, Kansas City Chiefs and Los Angeles Chargers.
Not only that but the Raiders also get to play the Los Angeles Rams this year, who won the Super Bowl last February, plus there are iconic games to come on the final two weeks of the season against the San Francisco 49ers and the Kansas City Chiefs.
But to be spotted at a game involving the Texans? That's just bad form according to some NFL fans.
"I mean, they got some great games to choose from this season, why'd the heck in tarnations name would they pick a game against the Texans?" stated one Houstonian.
"I gotta say, I love the Texans and I've seen some bad judgement calls in my time. I was there when Bill O'Brien traded DeAndre Hopkins to the Cardinals for two sticks of celery and a nun's habit."
"But for me, Robbi Jade and Rip to get spotted in the stands against the Texans? Man, that's gotta sting."
"That lack of judgement sure explains that J4 call if you ask me!"
Predictably, the Texans continued their race to the bottom of the NFL for a fourth successive season as they were well beaten by the Raiders.
The turning point came in the second half of the game when after pushing the Raiders hard in the first half the Texans remembered how bad they really are and succumbed to their usual high level of ineptitude to hand the Raiders their second win of the season.
Indeed, some fans have wondered whether the fact Robbi Jade Lew was in the crowd had a subtle influence on the Texans play-calling in that second half.
Bet365 Review
Min deposit €5
Up to €100 in Bet Credits For New Customers at bet365
Min deposit €5. Bet Credits available for use upon settlement of bets to value of qualifying deposit. Min odds, bet and payment method exclusions apply. Returns exclude Bet Credits stake. Time limits and T&Cs apply. The bonus code BET247 can be used during registration, but does not change the offer amount in any way.
Ladbrokes Review
Get €20 When You Bet €5
Deposit €5 on Signup
Get €20
New players only
"Something Went Wrong Until We Saw Robbi"
A member of the Texans backroom staff explained what happened to the team and how Mrs Lew inspired their second half display.
"In the first half, I don't know what happened to us. We actually played like a team, scored points and hell, we even looked like we could win this game at one point… it was disconcerting actually as we really want that #1 draft pick next year."
"But then one of our coaches watching the TV feed saw Robbi Jade and Rip in the crowd and suddenly, our play calling got so much worse… It was like she inspired us to get back to our worst, which was great to see."
"Something went wrong until we saw Robbi…we stood a chance of winning, but then we lost our rhythm and managed to snatch that defeat from the jaws of victory! Thank goodness!"
However, not everyone was so impressed with what happened with some watching feeling that things were amiss.
Raiders Legendary Tight End Tommy Diiirrrrwon expressed his feelings somewhat vociferously on Twitter.
"I gotta say, there's something not right about that. 99% of the time, the Texans don't make those calls in the second half."
"I have seen them try to win some games. Ok, it may have been five years ago but still…"
"I've played a lot of football and as the self-appointed moral guardian of the game, I feel it is my duty to say that I believe the Texans cheated to lose that game."
"I can't offer any evidence for it of course, but you know, I'm a football player, so my word is law."
Investigation Continues
There is no word on whether the NFL is going to set up an investigation as to whether Lew turning up at the Raiders and Texan's game was just a bad but lucky call.
NFL Commissioner Dodger Hoodsmell explained that "For some reason, plenty of others make the call to watch and support the Texans too. There's no law at being dreadful at any aspect football," stated Hoodsmell.
"And good thing too, or else I'd have never got this job."
However, with no evidence found in the current Hustler Casino Live investigation into what happened in the Lew v Adelstein hand, it is believed that the crack team investigating the issue, Jonathan and Jennifer Hart, have decided to look into some more unusual methods of subterfuge that Lew could have used.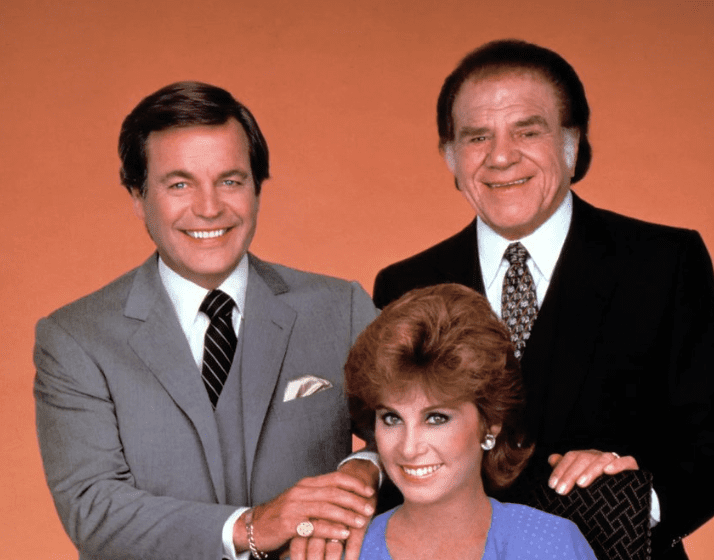 Amongst them are:
Using KGB inspired mind-reading techniques to gaze into the void of Adelstein's brain and discover his pocket cards.
That somehow women are imbued with poker card sensors located discreetly about their person which can not only tell them what hand an opponent holds, but also the turn and river cards set to follow post flop.
Whether she used a spirit guide to pass on information to her about other players cards at the table.
Space Rays
Lew Vows To Clear Her Name
After these latest allegations, Lew has vowed to clear her name. She claims that she misread the game schedule and thought it was the Raiders facing the Buffalo Bills this weekend and that she was surprised as anyone when the Texans turned up.
Mrs Lew has vowed to take swift and decisive action against anyone who suggested that her appearance at the game was no fluke.
However, she has since Tweeted that she won't now press charges…oh hang on a sec…No she is going to press charges. We think. We're not sure to be honest.
Still if you want to bet on the Texans finishing the season with fewer wins than the UK has had Prime Ministers in the past couple of months (will be three and counting shortly), then check out the latest betting offers at bet365 Sport.