Well, on Amazon anyhow.
If you've got $2,000 lying around, then you could be the (proud?) owner of a unique copy of Super System 2.
More like Super Expensive System (because of the high price).
[lightbox link="https://bonuscodepoker.com/wp-content/uploads/2013/01/super-super-system.jpg"]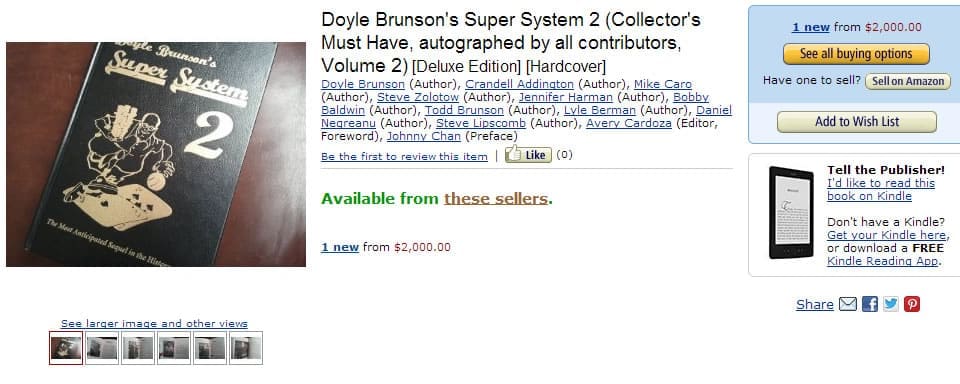 [/lightbox]
Oh, right – you'll also need $3.99 for shipping. I understand if that's a deal breaker.