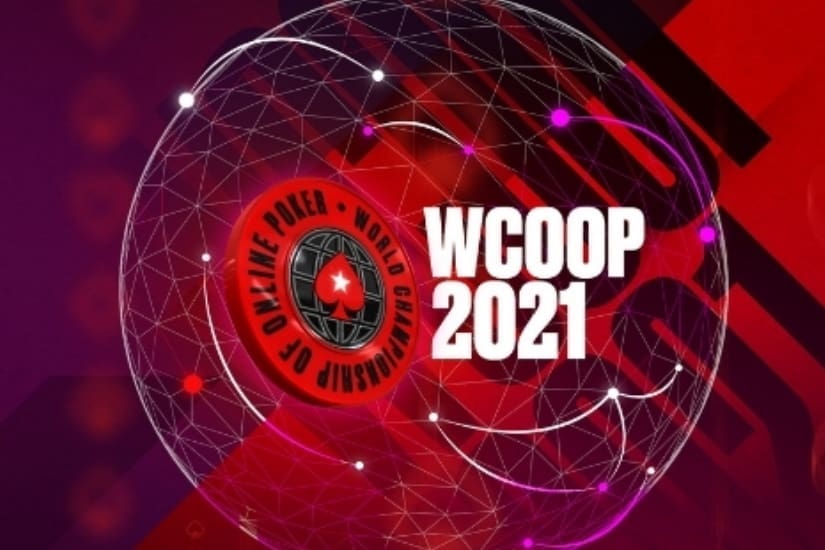 During August and September 2021, PokerStars once again held its popular and iconic World Championship of Online Poker.
Over 300 events, players battled it out across low, medium and high buy-in levels in a huge selection of tournaments.
READ: 2022 SCOOP Details and Results
Who were the biggest winners of the 2021 WCOOP?
Russia's Crazy Lissy won $1,499,942 during the $5,200 No Limit Hold'em 8-Max No Limit Hold'em Main Event. This was Event #91 in the "High" class of events.
Who had the best 2021 WCOOP?
Talal "raidalot" Shakerchi was the overall points leader of the 2021 WCOOP with 1,800 points in the "WCOOP Player of the Series" leaderboard to win a $25,000 prize.
In the High Leaderboard, Shakerchi won an additional $15,000 for coming out on top of that leaderboard, while FONBET_RULIT from Russia finished atop the medium leaderboard with 690 points to win $10,000 while ekvilibryst won the "Low" leaderboard with 680 points to win $5,000.
How many players won multiple titles during the 2021 WCOOP?
The 2021 WCOOP saw a variety of players win multiple tournaments during the series. Talal "raidalot" Shakerchi and Yuri "theNERDguy" Martins, each managed to win three events. Another 13 players won two events.
What country won the most events during the 2021 WCOOP?
Because PokerStars is open to dozens of players across the globe, many countries are being represented including the United Kingdom, Austria, Canada, Sweden, Russia and many others. But it was Brazil that came up ahead of the overall win count, jumping ahead of the pack with 57 titles.
The number represents 19% of all WCOOP events.
What has been the most heavily attended event so far?
During Event #1-L, a head-turning 141,219 entries bought into the $5.50 No Limit Hold'em Phase 2 tournament. Despite the large participation, the tournament did not hit its guarantee of $1 million, giving players a huge overlay. Russia's "hestoji" won the tournament, taking home a prize of $98,961
What types of tournaments were held during the series?
The 2021 WCOOP series was once again divided by three buy-in levels: low, medium and high with a huge variety of game choices available including Hold'em, Pot Limit Omaha, Pot Limit O/8, 2-7 Draw, HORSE and 8-Game, to name a few.
When were the PokerStars 2021 WCOOP Main Events?
For the 2021 WCOOP, a total of six Main Events were held on September 12th — three each for Pot Limit Omaha and No Limit Hold'em. The No Limit Hold'em events began at 1:05 PM ET: a $55 buy-in $1.5 million guaranteed, a $530 buy-in $2.5 million guaranteed and a $5,200 buy-in $10 million guaranteed.
These three winners came away with Main Event titles at their respective buy-in levels:
$55 NLHE 8-Max – pagan_junior from Sweden, $180,177
$530 NLHE 8-Max – festen x from Sweden, $549,008
$5,200 NLHE 8-Max – Crazy Lissy from Russia, $1,499,942
On the Pot Limit Omaha side, the action began at 3:05 PM with players able to join a $109 buy-in $275k guaranteed, a $1,050 buy-in $750k guaranteed and a $10,300 buy-in with $1 million guaranteed. Winners of the PLO Main Events are as follows:
$109 PLO 6 Max – mime123 from Ukraine, $43,692
$1,050 PLO 6 Max – Nlzkm9 from Hungary, $128665
$1.300 PLO 6 Max – probirs from Hungary, $308,556
Full results of the 2021 PokerStars WCOOP
Last update: September 16, 2021
Let's take a look at all the winners of the popular series so far:
WCOOP 2021 Results
| wdt_ID | Tournament | Number of entries | Prize Pool | Winner | Country | Total Prize |
| --- | --- | --- | --- | --- | --- | --- |
| 1 | #02-L: $5.50 NLHE Mini Sunday Kickoff SE | 17.420 | $85,358 | LillaLejonet | Sweden | $6,868 |
| 2 | #02-M: $55 NLHE Sunday Kickoff SE | 7.341 | $367,050 | crossthervr | Russia | $45,518 |
| 3 | #02-H: $530 NLHE WCOOP Kickoff | 1.130 | $565,000 | Proudflop | UK | $90,131 |
| 4 | #03-L: $22 NLHE PKO, Freezeout | 12.938 | $275,000 | GuaranaDolly | Brazil | $21,818 |
| 5 | #03-M: $215 NLHE PKO, Sunday Warm-Up SE, Freezeout | 3.561 | $712,200 | thx4urm0n3y | Canada | $81,313 |
| 6 | #03-H: $2,100 NLHE PKO, Sunday Warm-Up SE | 460 | $920,000 | twirlpro | Hungary | $134,505 |
| 7 | #04-L: $55 NLHE 8-Max, Sunday Million SE | 21.885 | $1,094,250 | hennie-khb | Netherlands | $103,154 |
| 8 | #04-M: $530 NLHE 8-Max | 3.213 | $1,606,500 | Soul0faSwan | Austria | $205,844 |
| 9 | #04-H: $5,200 NLHE 8-Max, High Roller | 200 | $1,000,000 | pvigar | Brazil | $195,690 |
| 10 | #05-L: $22 PLO 6-Max | 4.195 | $100,000 | drak1973 | Czech Republic | $12,612 |
| | Tournament | Number of entries | Prize Pool | Winner | Country | Total Prize |
Best Online Sportsbooks and Casinos
Daily Fantasy, Simplified.
Simply choose over or under on your favorite players to play
No sharks, no salary caps, no BS
Turn the game on and follow along with live player tracking to watch how you're doing
Legal in 26 states + Canada (see site for details)