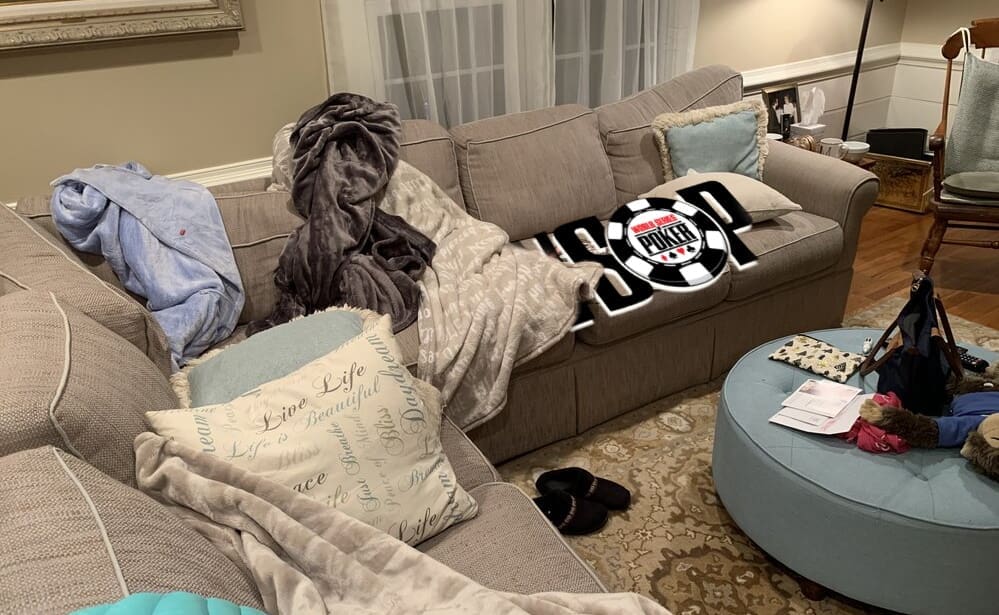 Las Vegas, NV – THIS JUST IN: Apparently, the World Series of Poker is still happening. Like, today. Dude, wait, what?
Oh, you watched the Main Event final table end, you say? So. Did. We.
But like a friend who doesn't know when to leave your house at the end of an evening, the WSOP is somehow… still here. Yep, we fully expect Bill Murray in a trench coat to show up any minute delivering tomorrow's forecast. We weren't the only ones who saw Koray Aldemir hoisting the bracelet with a big bright smile on Wednesday night…right?
Yes, it seems that actually happened, but we're somewhat doubting what we think we saw on Thursday. But it's true – BonusCodePoker has confirmed with numerous sources that the World Series of Poker doesn't end until November 23rd…
…or does it?
The World Series of Poker Europe begins on November 19th. And THAT continues straight through to December 8th.
So all in all, bracelet grinders like Phil Hellmuth or Daniel Negreanu could theoretically have participated in a bracelet-awarding event every day between September 30th and December 8th. And that should be it for 2021, but really who knows?
All in all, that's a total of 69 consecutive days of the World Series of Poker. Unfortunately, we can't think of any jokes about that.
ALSO READ: Phil Hellmuth Almost Made His WSOP Grand Entrance As Norman Chad… And 3 Other Rejected Ideas
Best Online Sportsbooks and Casinos
Daily Fantasy, Simplified.
Simply choose over or under on your favorite players to play
No sharks, no salary caps, no BS
Turn the game on and follow along with live player tracking to watch how you're doing
Legal in 26 states + Canada (see site for details)