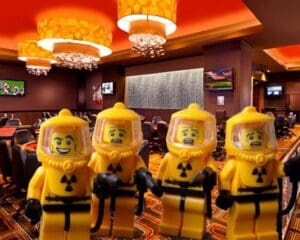 NVG, TwoPlusTwo – Recent reports out of BBC News reveal that radioactive iodine was discovered on several playing cards during a raid of a Berlin restaurant.
"Detectives believe players could wear a hidden detector on their bodies allowing them to recognize certain cards, giving them an advantage," stated the article — which informs readers that the cards were discovered after a local garbage truck showed a higher-than-normal level of radioactivity.
TwoPlusTwo NVG reacts
Never a crowd to withhold opinionated views on the latest happenings in the poker world, TwoPlusTwo News, Views & Gossip contributors were quick to weigh-in on the controversial matter.
"Source of Fedor Holz' poker superpowers REVEALED," exclaimed poster 'Tilt_puntings' before the impractical methods behind such a scam were debunked by veteran industry representative Michael Josem.
"Identifying radioactivity – and figuring out which other individual player it is coming from – seems awfully ambitious," said the former PokerStars security team member.
However, TwoPlusTwo Magazine writer Ray Zee had an opposing take, saying that the radioactive iodine method "has been used for years and works well."
New take on an old poker standby
Longtime contributor 'LektorAJ' came up with perhaps the most entertaining post in the thread.
"You can shear a sheep many times, but only once can you make it's wool fall out due to radiation sickness," he quipped.
The thread took a lighter turn at that point, with many readers of the world's largest poker forum having since pivoted in the direction of comedy relief.
But the question remains… should this be of concern to the live poker world?
As one anonymous source told BCP reporters, "probably the most practical thing to do from now on is to briefly turn off the lights before a major poker tournament is about to start. Obviously any player who glows in the dark should be immediately removed and forfeit their buy-in."
It is unclear at this time whether land-based casinos would comply with such a security measure, or whether industrial-grade Geiger counters will become as commonplace as smartphones at live card room tables in the near future.