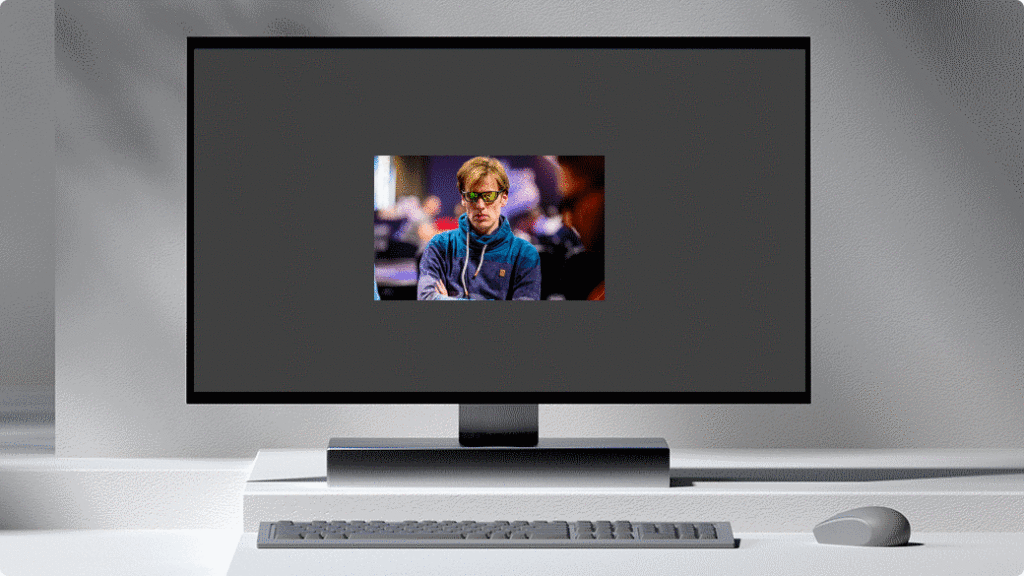 Silicon Valley, CA – Wow, Windows Computers introduced a long list of exciting new screensavers at their World Expo this weekend. And amidst the standard pictures of wildlife and natural forests, one new series grabbed the attention of poker players the world over.
The entire sequence consisted of pictures of high-stakes poker player Christoph Vogelsang staring lifelessly into the camera while his opponent waited for him to act on his hand in a poker tournament.
Windows said its plan is simple, and the screensaver is designed to work in two parts. Either Christoph's lifeless stare will infuriate their clients enough that they will get back to work on their dependable Windows computers. Or even better, Vogelsang's unmoving tranquility will cause them to smash their computer into bits* forcing them to buy a newer more expensive model.
"What most people don't realize is our screensaver of Christoph is actually a video!" exclaimed Windows CEO Reuben Mankowitz. "Our people were able to put a camera on Christoph when it was his turn to act in a 4-bet pot. We then were able to capture all 90 minutes of him sitting motionless while thousands of poker players around the world turned off PokerGo and then gave up the game entirely."
Poker Players React
Several in the poker community reacted to the news on social media.
"I will be calling the clock on him every street and at every decision point from now on," said Daniel Negreanu.
"Some people just have no respect for the game at all," noted Jake Schindler.
"Wow! This frustrates me immensely!" tweeted a dehydrated Phil Hellmuth. "Players like this ruin our great game and oh no, here comes more #travelersdiarrhea #PHDiarrhea #PHNiceWipe."
Windows said depending on this screensavers popularity they are considering other poker-themed screensavers which would include Garret Adelstein asking people how many chips they have behind, Daniel Negreanu growing a beard in 15 minutes, and Allen Kessler clipping CVS coupons.
*world-class pun