It's the middle of July, which means that for anglers across the UK, the final of one of the biggest and best paying tournaments of the year is on the horizon; Fish'O'Mania 2022!
Now why are we taking a look at an angling event you may wonder. Well in the UK, Angling remains by far and away the most popular participation sport in the country, with millions of anglers dotted around the country.
Furthermore, a good number of anglers, not just those that engage in matches but who fish for pleasure alone, are more than happy to have a flutter on Fish'O'Mania each year, as for them it is the equivalent of the Grand National in horse racing.
This year's Fish'O'Mania event sees an expanded field of 22 qualifiers, 20 in the UK and two international qualifiers, plus the current champion of the event, the women's champion and junior champion from a number of qualifiers that have taken place across the UK since the start of the year.
Bet365 Sport is now offering odds on the 25 anglers ahead of the peg draw on Friday but beware that the draw will radically alter the odds on offer afterwards. We will explain more on that later in the article.
Bet365 Review
Min deposit €5
Up to €100 in Bet Credits For New Customers at bet365
Min deposit €5. Bet Credits available for use upon settlement of bets to value of qualifying deposit. Min odds, bet and payment method exclusions apply. Returns exclude Bet Credits stake. Time limits and T&Cs apply. The bonus code BET247 can be used during registration, but does not change the offer amount in any way.
Ladbrokes Review
Get €20 When You Bet €5
Deposit €5 on Signup
Get €20
New players only
So what is Fish'O'Mania and why is it such a big date for anglers across the UK? Well, if you haven't tuned in to past events but are intrigued about having a bet on the tournament, then we will explain everything you need to know, and more, about this popular angling event.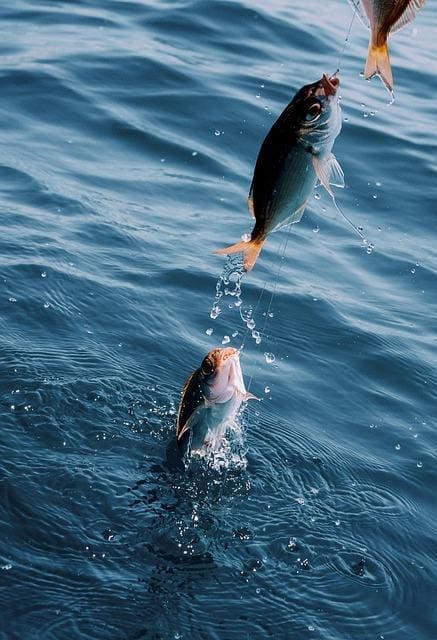 What Is Fish'O'Mania?
It is tempting to think that Fish'O'Mania 2022 takes place this weekend in the UK, but in actual fact, the competition has been running since late March when the first qualifying tournament took place at Weston Pools.
Since then qualifiers have been held across the UK and at two international venues to produce the 22 qualifiers for the tournament.
Alongside those finalists, three more anglers will compete. The defending champion, Harry Bignell, will get to defend his title while the women's National Champion (Sarah Taylor) and the new Junior Champion will also compete.
What Are The Rules For Fish'O'Mania 2022?
The tournament is contested under Angling Trust rules with some additional local and competition rules specifically for the Fish'O'Mania final, which this year will take place at Westwood Lakes in Boston, Lincolnshire.
The main rules and prize money for the tournament are outlined below.
Fish'O'Mania 2022 – Rules & Prize Money
Match Duration – 5 hours
Weigh Ins – Every 30 minutes
Each angler is also allowed one official 'runner' to work with them on the bank, although the runner cannot be involved in catching or landing a fish.
Barbless hooks must be used.
Floating baits are not allowed to be fed.
Floating pole cannot be used.
Prize Money is distributed to the 25 competing anglers as follows:
Winner – £50,000
Runner Up – £10,000
Section Winner* – £2,000 (paid to sections that do not include winner or runner up)
All Remaining Qualifiers – £350 for reaching the Fish'O'Mania final.
*In addition to competing against all other anglers for the winner's prize, anglers also compete against other anglers in their section and can win £2,000 by landing the heaviest weight of fish from their section of the lake.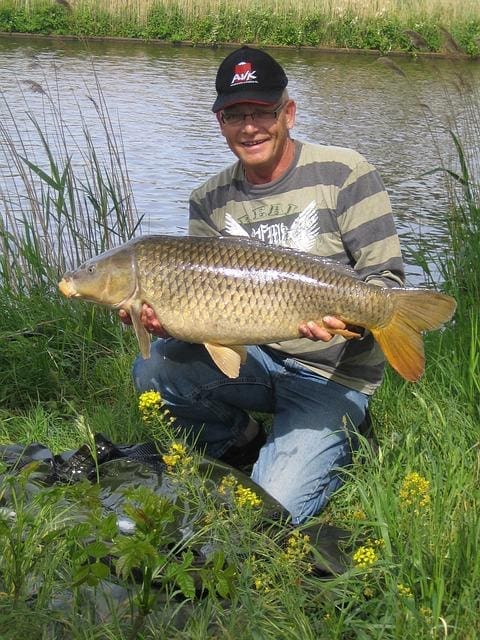 Fish'O' Mania Previous Winners
Only three anglers have won more than one Fish'O'Mania event in the history of the tournament.
Jamie Hughes leads the way with three victories (2013, 2015 and 2017), while Matt Hall won in 2003 and 2009 and more recently, Andy Bennett was the first back to back winner when he landed wins in 2019 and 2020.
The full list of previous winners of the tournament from the first event in 1994, together with the winning weight, are as follows:
1994 – Ian Turner (Worksop) – 13.15kg
1995 – Andy Jennings (Wakefield) – 19.56kg
1996 – Dave Pimlott (Manchester) – 6.60kg
1997 – Kevin Rowles (Devizes) – 17.59kg
1998 – Steve Ringer (Ravensthorpe) – 32.54kg
1999 – Steve Cook (Retford) – 31.61kg
2000 – Geoff Ringer (Ravensthorpe) – 19.70kg
2001 – Steve Jackson (Bridgwater) – 37.61kg
2002 – Nathan Watson (Louth) – 39.60kg
2003 – Matt Hall (Awsworth) – 22.00kg
2004 – Rob Hitchens (Rotherham) – 25.07kg
2005 – Marc Jones (Wakefield) – 17.55kg
2006 – Neil Machin (Stoke) – 98.69kg
2007 – Clive Wright (Wolverhampton) – 51.92kg
2008 – Mick Bull (Warwick) – 29.64kg
2009 – Matt Hall (Awsworth) – 34.77kg (2nd victory)
2010 – Neil McKinnon – 27.98kg
2011 – Shane Atkin – 20.53kg
2012 – Warren Martin – 30.67kg
2013 – Jamie Hughes – 68.47kg
2014 – Andrew Geldhard – 19.57kg
2015 – Jamie Hughes – 16.60kg (2nd victory)
2016 – Andy May – 27.15kg
2017 – Jamie Hughes – 26.90kg (3rd victory)
2018 – Pete Black – 51.35kg
2019 – Andy Bennett – 52.50kg
2020 – Andy Bennett – 40.10kg (2nd victory, 1st ever back-to-back winner)
2021 – Harry Bignell – 85.22kg
Neil Machin's 98.69kg bag in 2009 remains the heaviest weight landed in a Fish'O'Mania final, while the 6.6kg weight landed by Dave Pimlott in 1996 is the lightest weight to ever win the event.
Unsurprisingly, multiple winners Hughes and Bennett are amongst the favourites to win this year's event.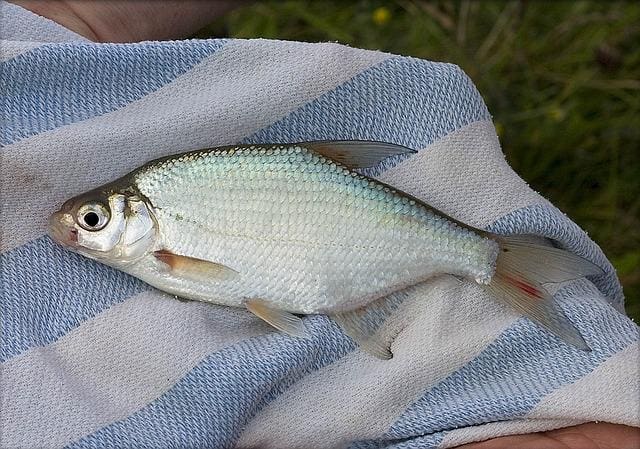 Fish'O'Mania 2022 – Latest Betting Odds
This year's line-up and latest betting odds is as follows:
9/2 Fav – Andy Bennett
7/1 – Jamie Hughes
11/1 – Adam Richards, Kristian Jones
12/1 – Artur Hilmi, Andy Power
14/1 – Perry Stone, James Howarth
18/1 – Paul Wright
20/1 – Dave Shires, Jimmy Brooks, John Alexander, Andrew Dyson
22/1 – Steve Openshaw, Greg Walsby, Warren Jennings, Harry Bignell, Wayne Kearney
25/1 – John Jones, Alex Hulme
28/1 – Charlie Law
33/1 – Danny Keenan, Sarah Taylor
40/1 – Feliz Scheuermann
66/1 – Andre Schipper
These odds are available until 6pm on Friday night and the reason for that is that this is when the draw for pegs for the Final will take place.
Any lake will have its favoured pegs, where anglers tend to catch more fish, so of course in a fishing competition, these pegs are the ones that anglers want to pick out of the hat in the draw.
So much so, that even an outside odds angler can see their odds slashed if they pick what is viewed as a favourable peg, while favourites can see their odds drift markedly if they pick up a peg that is deemed as being one of the least favourable ones.
As such, if you are betting for best value, you may want to take the prices on offer now before the peg draw on Friday, but if you want a more realistic shot at landing the winner, my advice would be to make your bet on Friday night or better still, early Saturday morning when the peg draw is known and the bookmakers have factored this into their odds.
However, it should be noted that a 'favourable' peg draw does not mean a certain win. Many Fish'O'Mania events have been won by anglers on pegs that were not particularly favoured and some that were outright dismissed as being unlikely to produce a winner.
Who To Back For Fish'O'Mania 2022
This year's tournament sees just three previous winners of the tournament competing and unsurprisingly, two of those, Jamie Hughes and Andy Bennett are amongst the hot favourites to win this year's event too.
Jamie Hughes would be my pick of the two to win the tournament, simply because Bennett's two wins have come at Hayfield Lakes, whereas Hughes victories have come at different venues and I think in terms of talent, Hughes is just the better match angler and arguably the best in the UK.
However, one great value outside bet is someone I know personally who has given me some great fishing advice over recent years, Steve Openshaw (22/1). Steve is one of the nicest anglers in the UK today and a fantastic match angler, one of the best in the country. He has also appeared in several previous Fish'O'Mania finals and that experience will stand him in good stead here.
At 22/1, a good peg draw could see those odds slashed and even if they don't, with bet365 paying out on the top four at ¼ of the odds, I think he is a smart each way bet too.