The NFL Draft is in the bag, free agency has been under way for a considerable amount of time and while there are still the occasional signings and trade rumours, most NFL teams are now getting ready for the first of their pre-season games in August with the first of a number of mandatory training camps.
All in readiness of course for the first day of the new NFL season.
It has certainly been a huge off-season in terms of the moves made by certain teams and all those moves have seen the odds on which team will be the Super Bowl winners in February 2022 change somewhat over the last few months.
Some teams that were previously not considered big favourites have seen their odds shorten on winning the biggest honour in American Football, while other teams that were generally viewed as being likely contenders have seen their odds fall due to players leaving, contract issues with star players and similar.
In this article, we are going to take a look at five teams that we think could well be in with a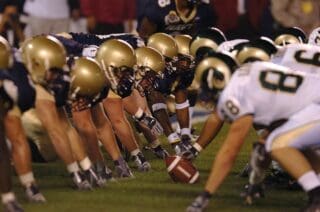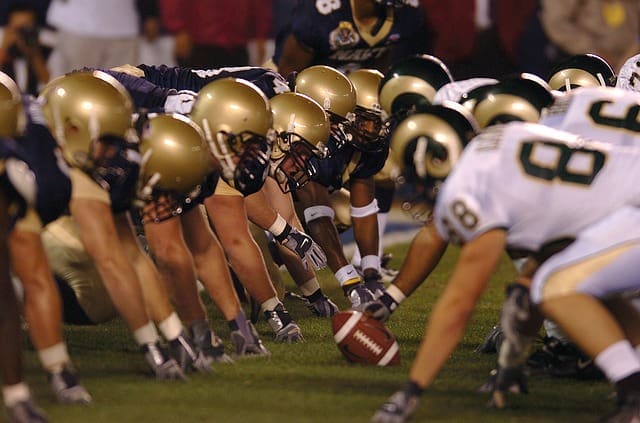 serious chance of landing the Super Bowl title this season, some of whom have been amongst the favourites for some time now and some of whom have made such great signings in the draft and/or the pre-season that they have emerged as a potential contender.
In this article, we have used odds shown as provided by bet365 Sport, which were all correct at the time of writing (Monday June 26 2021).
Best Online Sportsbooks and Casinos
Daily Fantasy, Simplified.
Simply choose over or under on your favorite players to play
No sharks, no salary caps, no BS
Turn the game on and follow along with live player tracking to watch how you're doing
Legal in 26 states + Canada (see site for details)
Remember too that you can enjoy plenty of betting on the Super Bowl winner market in the United States too, with BetRivers Sportsbook a very good option for betting on the NFL both before and during the season.
So which teams do we think stand a realistic chance of Super Bowl success this coming season and which teams do we think will fall short, despite being highly rated by the bookmakers? Well, let's take a look at the latter first with three teams tipped to do well by the bookies, but who I think will struggle this season.
Flattering To Deceive? NFL Teams Set To Slide?
San Francisco 49ers – 11/1
Sure the 49ers were Super Bowl finalists a couple of years ago, but last year they finished bottom of the NFC West with a 6-10 record. I don't see where they have added enough quality to the team to overcome that kind of record in what looks like being the toughest division in the NFL next season with four teams all with genuine playoff ambitions.
If Aaron Rodgers got his wish to move to California and to the 49ers, then I'd change my opinion but until that happens, I can't see the 49ers being anywhere near the Super Bowl next season.
By all accounts, the Denver Bronco's were just a top-level quarterback away from being a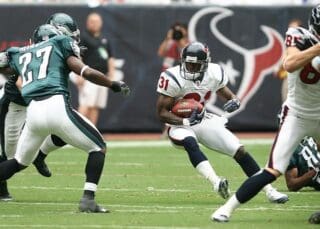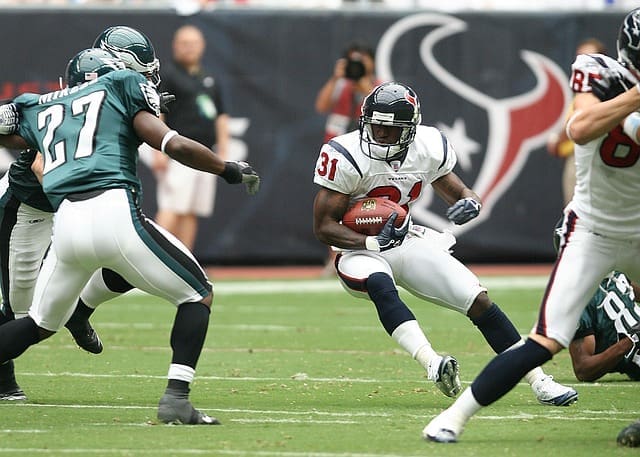 genuine contender in the AFC West last season but despite that, they finished bottom of the division, with a 5-11 record. That to me is a team that has more issues than simply at quarterback. I do feel the Broncos have improved since last season, but not the extent at which they are a 20/1 chance to win the Super Bowl.
All is not well in Green Bay. Aaron Rodgers still wants a move away from Wisconsin and now there is talk that key wide receiver Devonte Adams also wants to move on after contract talks broke down between his agent and the franchise. A Green Bay without a motivated Rodgers and Adams on offense is a much, much weaker team than that which reached the NFC Championship game last season. And if either do get a trade away, that could leave Green Bay's season in shreds.
Five Contenders – Teams Who Could Well Go To The Super Bowl
For the purposes of this article, I am going to assume that both last year's Super Bowl finalists, the Kansas City Chiefs (9/2 favourites) and the current Super Bowl holders the Tampa Bay Buccaneers (13/2) are the obvious selections here.
So, which other five teams could also be genuine Super Bowl contenders?
The Bills were the losing team in the AFC Championship game last season and the feeling is that over the closed season, they have only improved. Solid moves in free agency, plus a good selection of talent from the NFL Draft, with key players like Josh Allen and Stefon Diggs always seemingly fit and able to play. Physically they are strong and Allen's multi-dimensional play makes the Bills a tough task for any defense to scheme against. They should go very very close this season.
When the Rams moved on Jared Goff to Detroit as part of the deal to bring in Matt Stafford,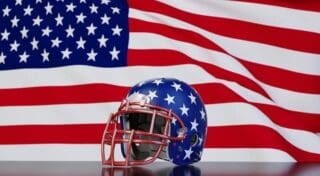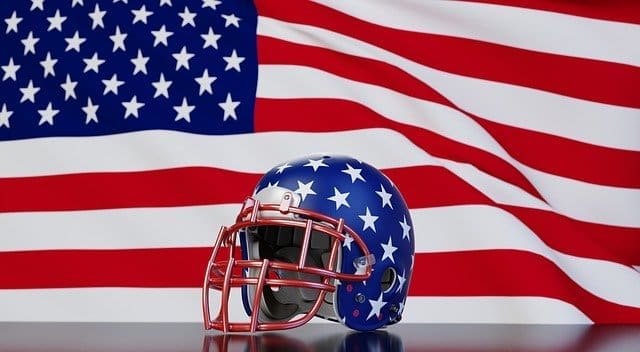 the aim was clear, It was a chance for the Rams to win and win this season. With Aaron Donald still the dominating presence on an improving defense, the addition of Stafford gives the Rams and the former Lions signal caller a real chance of getting into the post-season and close to that Super Bowl appearance that both would love.
Another excellent draft by the Browns has given them a real chance at challenging Baltimore and Pittsburgh in the NFC North. If able to select their full-strength team for the majority of the season, then this Browns team is certainly the best they have had in many, many years. They have a great mix of genuine play makers (Beckham Jr, Mayfield, Chubb, Hunt, Landry), but also a steely resolve which is always needed in one of the toughest and most physical of AFC divisions. §
The Tennessee Titans contended for the AFC Championship two years ago and reached the playoffs last year. An explosive offense, their issue seemed to be on defense and the pass rush, so signing Bud Dupree, looks a great move, as does Caleb Farley at corner to help in coverage, if both can stay fit. However, their high-scoring offense also received a massive upgrade with the signing of Julio Jones. If the key to beating Kansas City in the AFC is to score more points than them on offense, the Titans have the team to do that now.
Los Angeles Chargers (33/1)
I think the team that could make the most rapid improvement this season is the Chargers. They have been drawn in a tough division, but they have made a number of astute signings in Free Agency and also some excellent picks in the draft which will immediately help their star new quarterback Justin Herbert. With a year in the NFL under his belt, I expect Herbert to fire this team into genuine contention despite being in a tough division. Those 33/1 odds may look very generous after the first 6-8 weeks of the new season.